Martinique a great vacation spot
Martinique is an island of of breathtaking contrasts, with lush green vegetation and breathtaking mountainous terrain makes Martinique such a wonderful place to visit. It is a Caribbean Island, part of the French West Indies to the north of Trinidad and Tobago. The most dominant feature on Martinique is Mount Peleee which erupted in 1903 killing 30,000 people. The south of the island has the beautiful beaches and the tourists whilst the north are the rain forests and the black volcanic sand beaches which are a must see for visitors who love to explore.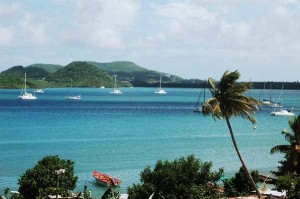 You will be able to lie around and sun bathe on isolated almost unvisited beaches not sharing with anyone. Other more developed beaches on Martinique Island can be equally enjoyed with their cafes and restaurants, and there are beaches less popular but with facilities. One thing is certain and that is that Martinique has a beach that will be right for you, with the southern beaches which face the Atlantic being undeveloped. The Beaches on the Caribbean coastline are white sand to be found in a huge number of bays and inlets, and quite superb and safe for swimming. To the north on the Atlantic side are beaches with waves ideal for surfers, whilst on the Caribbean side are picturesque volcanic sandy beaches with picturesque fishing villages.
As Martinique is a dependent territory of France uses the Euro as currency and so US Dollars aren't accepted in shops but credit cards can be used.
It is a superb place to eat with a fantastic blend of French and Creole cooking, and the number of high quality dining options makes Martinique unique amongst Caribbean Islands, and is probably brought about by the high number of French tourists, and a growing interest in Creole food .
Categories: Abacos, Caribbean, Martinique
Tags: Beach Vacation, Caribbean, Family vacations, Martinique, Romantic getaways, Scuba Diving, Shopping, sightseeing, travel, travel deals, vacation