Places to visit in Russia
It is the largest country in the world offering a myriad of attractions and wealth of treasures for inquisitive travelers. Visit to Russia to marvel the natural beauty, admire the fascinating history, world class museums and endless sightseeing tours. The cities St. Petersburg and Moscow enjoys the lion's share of Russia's tourism. These cities are overflowing with tourists of all tastes and likes keeping them busy for days and weeks. Plan a trip to these exciting city destinations in Russia while you can with your friends and families. There's a plenty of attractions to keep you busy and wandering.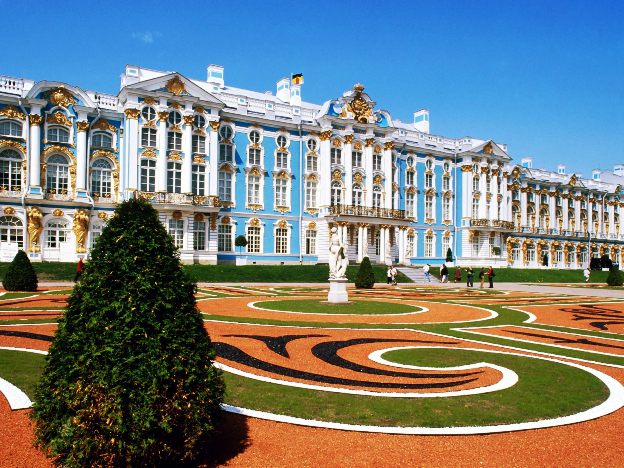 Moscow is the capital city of Russia serving as the political hot bed as well as the financial center for the entire country. The Kremlin and St. Basil's Cathedral makes it's a non-stop destination for travelers all year around. The city is an awesome place for cultural lovers and art enthusiasts. The numerous art museums are scattered all over the city so are parks and gardens. Take your kids to a circus or enjoy a performance at the Novaya Opera or a famous show at the Obraztsov Puppet Theatre. The Moscow Zoo, Hot air balloon rides, Kva-Kva Water Park, Gorkiy Park, Garden of Fallen Monuments, Russian State Library and Old Arbat Street are major tourist hot spots in Moscow.
The Red Square in Moscow gathers large crowds of curios travelers to enjoy the sights of the political powerhouse the Kremlin, St. Basil's cathedral commonly known as the onion domed churches along with Lenin's tomb. Visit this open museum of attractions from the tomb of a world renowned leader to remarkable architecture and many more.
Boasting as the second largest city in Russia, St. Petersburg is in abundance when it comes to surprises of architecture, cultural events, landmarks and museums. The Hermitage Museum in St. Petersburg is one of a kind while the history of the city has made it one of the top travel designations in the world.
Categories: Abacos, Europe, Moscow, Russia, St. Petersburg
Tags: Adventure Travel, Historical site, Moscow, Museums, Russia, sightseeing, St. Petersburg