Sitting at the foot of the rugged Wasatch Mountains and extending to the south shore of the Great Salt Lake, Salt Lake City has some of the best scenery in the country. The interface between city and nature draws residents and travelers alike to the Salt Lake Valley. There are few other getaway destinations where you can enjoy urban pleasures and, within 20 minutes, hike a mountain trail or rest by a rushing stream.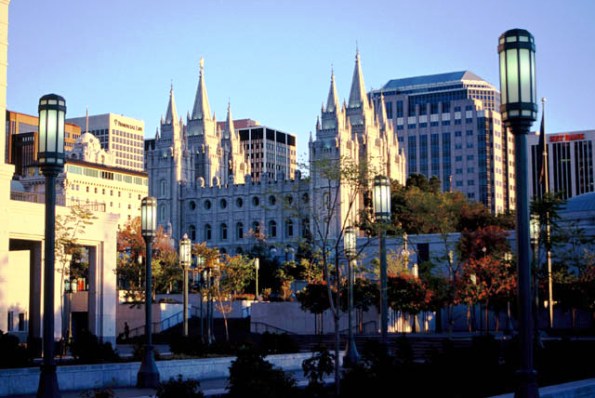 The world headquarters of the conservative Church of Jesus Christ of Latter-day Saints (you can hardly visit Salt Lake City without at least passing by Temple Square), Salt Lake City is surprisingly cosmopolitan, with the state's most diverse — and most politically liberal — population.
Contrary to what you might have heard, Salt Lake City has a thriving nightlife scene and yes, you can get a drink. There's an active arts community and no dearth of good restaurants. And if you're a spectating sports enthusiast you'll have no problem finding a game:
Salt Lake City is home to major basketball, hockey, baseball, and soccer clubs. Utah's largest newspapers and television stations originate here, and a significant feather in this city's cap was its terrific success as host to the world during the 2002 Winter Olympics.
Salt Lake City Must-Sees
Retail therapy begins at the Gateway, Salt Lake City's open-air hotspot for 130 shops and restaurants. The Olympic Legacy Plaza on the grounds also features the "dancing waters" of the Olympic Snowflake Fountain.
After window-shopping, take the whole family to the Lagoon amusement park, which is located less than 20 minutes from downtown and includes a historically accurate Pioneer Village.
On the University of Utah campus, the Fort Douglas Museum offers indoor and outdoor military history exhibits, a cannon and tank park, and self-guided tours.
Take a less serious approach to city exploration by visiting the Off Broadway Theater. Here, improvisational comedy troupes keep crowds rolling in the aisles.
The largest copper mine in the world awaits at the Bingham Canyon Mine Visitors Center, which is open from April to October. Since its opening in 1992, the site has seen more than 2.7 million visitors.