Jordan is among the greatest destinations in the Middle East to visit on holidays. There are various great landmark sites to see on your Jordan holidays. Amman, the capital city of Jordan, in itself is a great traveller destination swarmed by 1000s of travelers from all over the world.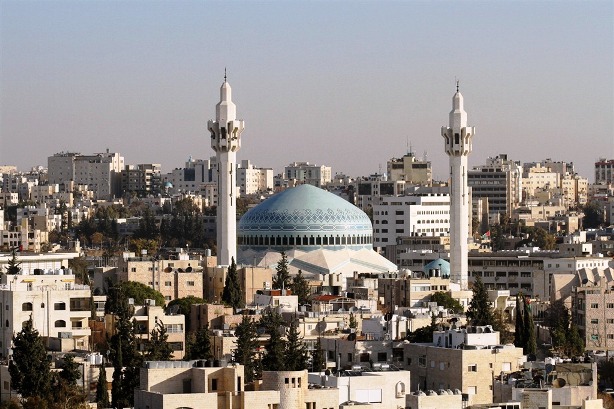 The Jordan travel and leisure sector is taking appropriate steps to make Jordan amongst the most safe and remarkably enjoyable locations for travellers from throughout the world. The fact that it is actually located in the Middle East hasn't stopped tens of thousands of visitors from traveling to this unique Kingdom year after year. There's a lot in the country to see, so the time you set aside with regards to your Jordan holidays may not be sufficient and might make you extend your trip.
Jordan's capital city, Amman, has a lot of landmark places that would be of interest to many people. Museums and galleries found in the city will most likely top this list. If you're a motor vehicle fan, you'd first want to go to the 'Royal Automobile Museum' exhibiting the automobiles and motor cycles belonging to King Hussein. You would undoubtedly get to see the genuine classic vintage cars and the modern ones owned by the late king. You can even watch video footages of the autos being used during the period of the late king.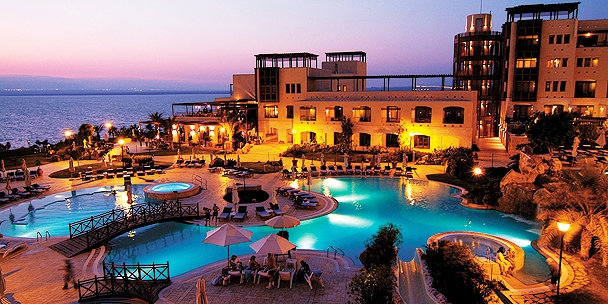 You might also choose to pay a visit to another excellent museum called 'The Jordan Museum' while you're in Amman. It is sort of a one-stop centre to learn about the rich history and customs of Jordan. It really is managed in a world-class way. You're not charged anything at all in order to enter and have a look around.
If you have brought your children with you on your holiday, then you certainly shouldn't forget to take all of them to the children's museum. It's a 6-year old museum with well over 150 shows for young children to interact and enjoy them selves. The access fee is only 3JD per person.
For people who have interest in the archaeological remains of Jordan, then you may want to check out 'The Citadel'. It can most certainly enrich your awareness when it comes to Jordan past. You will also find some wonderful views from this excellent location. They're definitely a photographer's delight.
The Roman amphitheater is yet another excellent spot to check out when you are in the city of Amman. It actually is about 2000 years old. This unique theatre was the biggest source of entertainment those days. It is in fact being used even now for quite a few theatre activities.
You'll discover yet another excellent archaeological site in the city of Petra called the Siq. The Siq is around 1.5 Km long and it may essentially be regarded as the doorway to the city of Petra. The historic remains that anyone can easily see on this location really are visually delightful. As a matter of fact, this city is among the list of the current Seven Wonders of the World. The people of this unique city 2000 years back were considered to be masters in water technology. was in fact ruled by the Nabataea Empire .
Another fantastic archaeological place in Jordan that is certainly truly worth seeing on your Jordan Holiday should be the city of Jerash. It is assumed that this amazing city came to life while the Romans ruled it more than 2000 years in the past. Each of the ancient ruins inside the city continue to be preserved without any manipulations. They were all hidden in sand for a lot of generations before they were uncovered and then restored within the last century.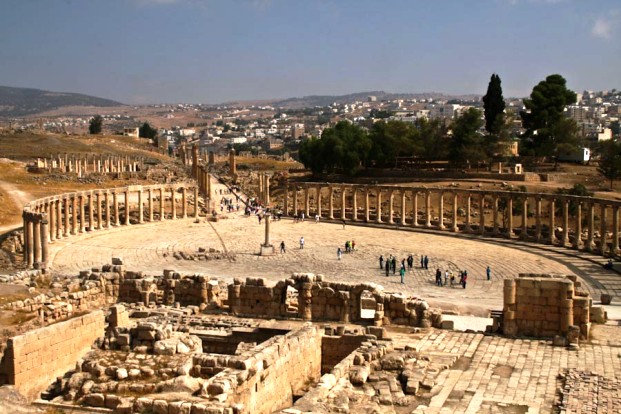 Bazaar, bazaar Jordan's bazaars are overflowing with gold, silver and amber jewellery, camel-hair shawls, handmade glass and furniture made from olive wood or inlaid with mother-of-pearl. Other bargains include Bedouin rugs and tapestries, handwoven baskets, copperware and long-spouted coffee pots. It's pointless to haggle in the boutiques, but bartering is mandatory in the bazaars' open-air stalls — you can often reduce the price by half by bargaining.
South Beach Aqaba is the only coastal city in the country and is located on the Red Sea in the southernmost part of Jordan, between Israel and Saudi Arabia. The winter palace of King Abdullah II and Queen Rania — the reigning monarchs of Jordan — is in Aqaba, and you will find both bikini-clad babes and women in veils on its beaches. With an average water temperature of 23 degrees Celcius, gentle currents and a mild climate, Aqaba has a coral reef that is Nemo heaven, with seasonal visitors such as sea turtles, dolphins, walruses and the solitary whale shark. (This giant plankton-eater is harmless to humans.)
For more information, check out www.visitjordan.com