Londoners have a ravenous appetite for sports, football in particular. London boasts six teams playing in the Premiership and ten other teams in lower divisions of professional football. The most successful or at least the most popular teams are Chelsea, champions of the English Premier League, and Arsenal.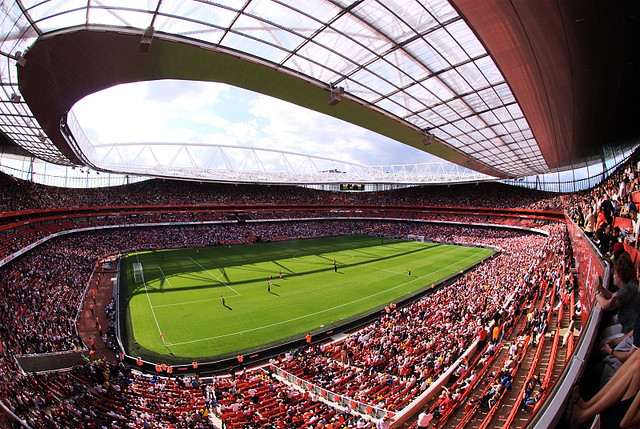 The most successful or at least the most popular teams are Chelsea, champions of the English Premier League, and Arsenal.
The Arsenal museum near the current stadium tells of munitions workers who had to take up a collection to purchase the club's first football in 1886. The timeline runs through 2002 when Arsenal won the FA cup and the Premier League, with the entire history of the club sandwiched in between.
Arsenal is in the process of building a new stadium in Ash Burton Grove that will cost nearly three quarters of a billion U.S. dollars. Chelsea completed renovations to their 42,000 seat stadium in 2001, costing an estimated two hundred million dollars. The new stadium will offer some 4,000 more seats than old Arsenal Stadium. The record attendance of an Arsenal game was in 1935 when 73,000 fans saw Arsenal play to a 0-0 tie with Sunderland FC. The old stadium is a listed building because of its Art Deco style.
Chelsea has been playing football for over a hundred years. Their winning ways started after the 1955 season when they won the league for the first time. Chelsea has been popular all along, but their fan base seems to grow larger every year. Chelsea's stadium was renovated in 2001 at a cost of nearly two hundred million dollars. Their home at Stamford Bridge was constructed in 1877. The origins of its name are from a creek that flows near the stadium, called "Stamford Creek", and a bridge called "Little Chelsea Bridge". Over time it has just been called "Stamford Bridge".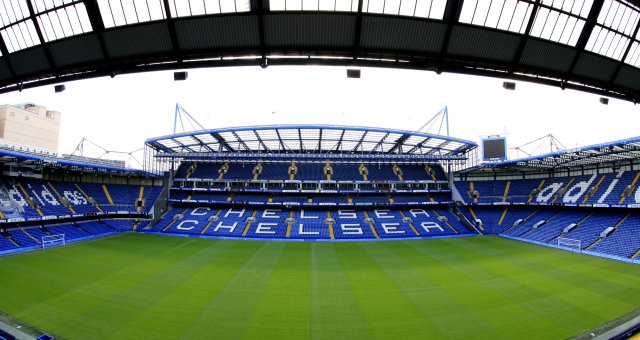 The only part of the original stadium is the east stand. An overly ambitious project, the renovations of the 1970's nearly bankrupt the team, and forced them to liquidate star players to stay afloat financially. The current "Stamford Bridge Stadium" has been totally updated in the past two decades. It houses two 4 star hotels, five restaurants, underground parking, a health club, business center, retail outlets, and a museum of sorts that chronicles the history of Chelsea FC with interactive activities for fans on its twelve and a half acre grounds.
Tickets to either Chelsea FC or Arsenal FC matches are quite expensive and some of the other eleven professional teams within London make going to a match more affordable. Barnet, Brentford, Charlton Athletic, Crystal Palace, Fulham , Leyton Orient, Milwall, Queens Park, Tottenham Hotspur, Watford, and West Ham United are all professional football clubs in the London Area. That makes more professional teams than any other city in the world.
Even with football as the main course, London's ravenous appetite for sports still has room for other sports. The first written records of Cricket being played in London go back to 1680, but it is thought by many to have been played in the city prior to that. The main venues for Cricket in London are The Oval, Kennington, and Lords Cricket Grounds. While most Cricket Clubs around London use amateur players it is still quite popular as a spectator sport.
Rugby was developed at Rugby School in Rugby Warwickshire in England. A plaque at the school commemorates the invention of Rugby by William Webb Ellis, and his total disregard for the rules of football became the game of Rugby when he picked the ball up and ran with it.
Rugby is currently played in over 100 countries world wide. England has four national rugby teams currently that compete in the World Cup, and other Championship events. Twickenham is the reigning world championship venue for rugby.
With the exception of Wimbledon, tennis is not a great spectator sport. A lot of junior tennis is played in London, and some world class junior tournaments are held there. Sport England is a board that encourages grass roots participation in sport. With the Olympics coming in 2012 the London branch has decided to make a push for youngsters to play serious tennis. Since Wimbledon is held in London they want to get more kids interested in tennis and hopefully some to represent London during the championships.