Most people are aware that Philadelphia is known as "The City of Brotherly Love." But what is not as well known is that the city is also home to many gardens and parks. To begin with, Philadelphia's Flower Show, the largest indoor flower show in the world, attracts more than 250,000 visitors each year. After the Show is packed up for another year, however, there is still so much more to see.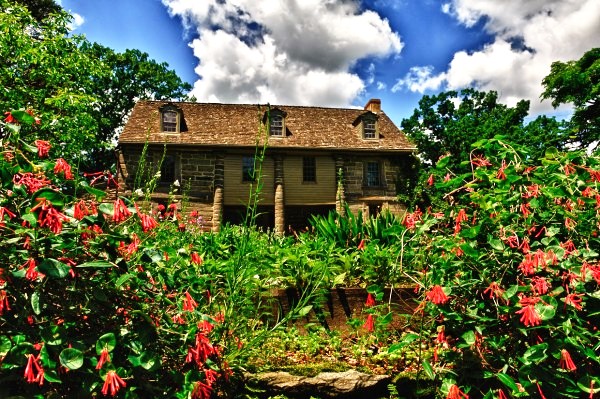 June in the Philadelphia area is a beautiful time. The weather is mild and the flowers are out in abundance. If you're not at the New Jersey shore and find yourself looking for a taste of the outdoors, there are several fantastic gardens that you have to see.
Philadelphia Center City
The Pennsylvania Horticultural Society has published a Guide to Center City Gardens that features 45 gardens and parks in four center city districts. A few of the highlights include:
Philadelphia City Limits
– Bartram's Garden is one of just a handful of identified prehistoric locations in Philadelphia, a source of inquiry and pleasure for Thomas Jefferson and George Washington.  The John Bartram Association's mission is to protect and enhance the landmark Bartram's Garden and House, advance the Bartram legacy of discovery, gardening and art, and inspire audiences of all ages to care for the natural world.   The Garden is a 45-acre National Historic Landmark is operated by the Association in cooperation with the City of Philadelphia.
– Philadelphia Zoo is America's first zoo. The 42-acre Victorian garden is home to more than 1,300 animals, including many that are rare and endangered. The Philadelphia Zoo's 42-acre Victorian garden is home to more than 1,300 animals, many of them rare and endangered. By connecting people with wildlife, the Philadelphia Zoo creates joyful discovery and inspires action for animals and habitats. Cheetahs, hippos, giraffes and much more make the Zoo Philadelphia's leading family attraction with over 1.2 million visitors last year.
Categories: Abacos, Pennsylvania, Philadelphia, USA
Tags: Bartram's Garden, Garden, Longwood Gardens, Morris Arboretum, Pennsylvania, Philadelphia, United States, University of Pennsylvania, Villanova