As the largest city in Western Canada and blessed with a wonderful location and mild winter climate, Vancouver is always perfect for vacations. Its festive mood all-year round make for an ideal holiday destination. Vancouver has ranked highly in the worldwide "liveable city" rankings for more than a decade according to business magazine assessments and it was also acknowledged by Economist Intelligence Unit as the first city to rank among the top-ten of the world's most liveable cities for five straight years.
There is so much to do in Vancouver, whether it be indoors or outdoors. Here's a little help for you who's planning to visit Vancouver.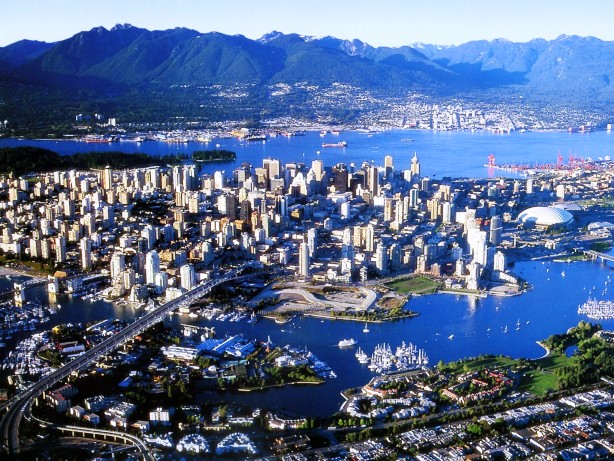 Spend the day in Stanley Park. It is an ideal place get get a feel for the great outdoors in the heart of the city. Stanley Park is a city park with bike and hiking trails, rollerblading and walking routes. There are picnic spots everywhere. Spend time with family, take pictures, play with your pets or just unwind and enjoy the outdoors.
Go up Grouse Mountain. This attraction is open all year round. During summer you can enjoy nature trails and events such as Birds in Motion Demonstrations, The World Famous Lumberjack Show and The Refuge of Endangered Wildlife. In the winter you can have fun with with winter sport activities. 26 snowboard and ski slopes operate here, as well as the snowshoe trail, sleigh ride and skating rink.
See the Vancouver Aquarium. It is the largest aquarium in Canada and houses no less than 70,000 marine life in 116,000 square feet of facility space.
Visit the Vancouver Art Gallery. It houses the brilliant works of Canada's significant artists. There are more than 10,000 artworks here, making it one of the most important collections in Canada.
Experience Whistler Village. It's paradise for people who love snow. The 8,100 acres of slope is just perfect for all kind of winter sport. You can also enjoy the snow by just walking around the village while admiring the luxurious chalets.
Try mountain biking in the North Shore. Experience the best mountain biking trail, get dirty and feel the air.
Walk around Granville Island Market. It's a public market filled with all kinds of delicious food. A must-activity for a tourist in Vancouver. Buy local fish, vegetables, spices, cheese and many more, have them cooked right there and start enjoying the taste of Vancouver.
Shop at Robson Street, Yaletown, Commercial Drive. These are the best shopping areas in the city.
Enjoy the scenic drive along the famous Sea-to-Sky Highway. Enjoy the magnificent scenery, experience the sparkling turquoise inlet, rocky cliffs and the old-growth rainforest.
Take a tour to Vancouver Winery. Wine tours are available and it will take you to an abundant vineyard where you get to taste all of Vancouver has to offer. Party bus is also available for rent.
Check out Vancouver's free museums. There are a lot of free museums in the city like BC Golf Museum. It's a great way to discover more things about the city without spending a lot of money.
Swim in the beaches of Vancouver. There are plenty of beaches to enjoy swimming. There are also boardwalks for cycling and skating. You can also get pleasure from water sports.
Those are just few of the things to do in Vancouver. Spend more time in the city and discover more of its beauty.