Refinery Hotel New York City
An impressive 12-storey building built in 1912, Refinery Hotel New York sits at the centre of one of the city's most creative districts, famed for its association with fashion. With an energetic and innovative atmosphere, the hotel has its own gastronomic micro world providing a prohibition-style lobby bar, a restaurant, and a rooftop bar with views of the Empire State Building.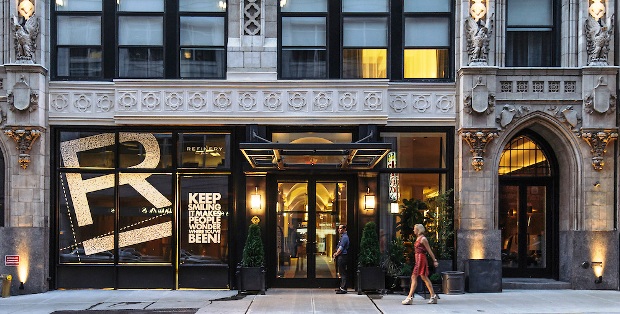 located at 63 West 38th Street in Manhattan's Garment District. Constructed in 1912, the building's ornate, neo-gothic façade has been married with compelling interior contemporary design. The chic décor and artistic ambiance are shot through with industrial accents that hark to the building's early-19th century milliners and hat factories.Standing in the heart of the garment district, blocks from Bryant Park, the theater district, Times Square, and the Empire State Building, the Refinery Hotel offers a chic oasis with 1920 s flair in Midtown South.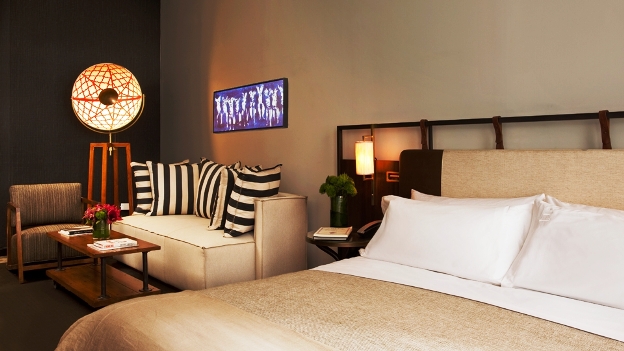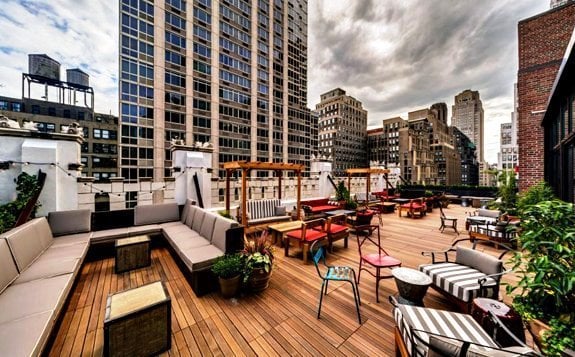 There are 197 Guest Rooms and Executive Suites throughout the Hotel's 12 elegant floors, each tailored and custom furnished. Communal areas are opulent and varied. Guest rooms, all of which are equipped with an iPod docking station, a mini bar and cable / satellite channels. Amenities featured in the rooms include a hair dryer, a sitting area and a flat-screen TV. A desk with an electrical outlet, ironing facilities and heating are also provided in every room.The hotel houses its own gastronomic micro world: a prohibition style "tea" lounge, a world class silver coffee trailer, a signature restaurant, and a rooftop bar divided into three distinct sections.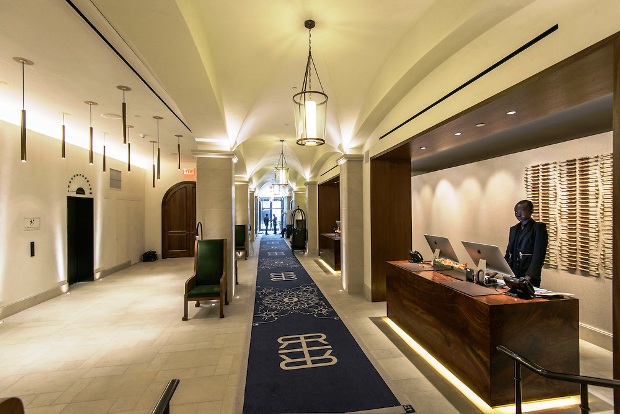 Services and amenities have been scrupulously curated to fulfill both the basic and highbrow needs of its guests: magazine and book selections, state-of-the-art fitness room, business services, valet parking, affable 24-hour concierge desk, great staff and more.
Categories: Abacos, New York, New York City, USA
Tags: Boutique Hotels, Bryant Park, empire state building, etraveltrips, Hotel, Hotel Deals, John F. Kennedy, LaGuardia Airport, Luxury Hotels, Manhattan, New York, New York City, new york city hotels, New York Hotel, Refinery Hotel, travel