The course at Royal Lytham & St Annes was built in 1897, 11 years after the club was founded. It quickly gained a reputation as one of the finest, and most exacting links golf courses in Britain. Though a relatively short course, the routing of the holes and the huge number of bunkers — some 200 in all — make it one of the most challenging of the Open venues. The design remains faithful to the layout created by George Lowe, the club's first professional, but it was only after renowned golf course architect Harry Colt made improvements between 1919 and 1922 that the course was chosen to host The Open.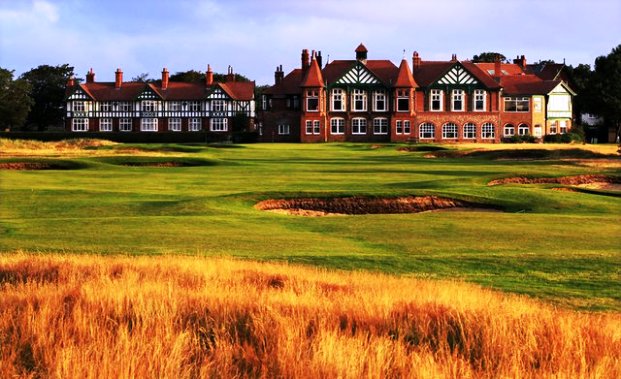 The Lancashire course could hardly have had a better introduction to Championship golf than the victory by legendary American amateur Bobby Jones when The Open was first played there in 1926. Bobby Locke (1952), Peter Thomson (1958) and Bob Charles (1963) were the next three winners before Tony Jacklin signalled the revival of British golf in 1969 with the first home victory since Max Faulkner 18 years earlier at Royal Portrush.
Royal Lytham & St. Annes is roughly eight city blocks from the sea, on the west coast of England, so golfers are buffeted by sea breezes. And Lytham is a traditional links course, with tall grasses along playing corridors, undulating fairways and greens, no trees, and pot bunkers – in fact, more than 200 bunkers total. In Golf Digest's rankings of the 100 best international courses (outside the USA), Lytham has placed inside the Top 20.
The course has produced an impressive list of champions in the many professional and amateur majors played on it, too, including Bobby Jones, Louise Suggs, Bobby Locke, Peter Thomson, Tony Jacklin, Gary Player, Seve Ballesteros and Annika Sorenstam.

Royal Lytham & St. Annes Pars and Yardages
The hole-by-hole yardages and pars are for the Blue Tees, the rearmost tees at Royal Lytham:
No. 1 – Par 3 – 206 yards
No. 2 – Par 4 – 481 yards
No. 3 – Par 4 – 477 yards
No. 4 – Par 4 – 391 yards
No. 5 – Par 3 – 218 yards
No. 6 – Par 4 – 494 yards
No. 7 – Par 5 – 589 yards
No. 8 – Par 4 – 417 yards
No. 9 – Par 3 – 164 yards
Out – Par 34 – 3437 yards
No. 10 – Par 4 – 385 yards
No. 11 – Par 5 – 601 yards
No. 12 – Par 3 – 196 yards
No. 13 – Par 4 – 357 yards
No. 14 – Par 4 – 443 yards
No. 15 – Par 4 – 464 yards
No. 16 – Par 4 – 358 yards
No. 17 – Par 4 – 467 yards
No. 18 – Par 4 – 410 yards
In – Par 36 – 3681 yards
Total – Par 70 – 7118 yards
There are three other sets of tees at Royal Lytham, with different pars:
• Gold tees – 5,854 – par 75 (the clubs denotes this as the women's par)
• Green tees – 6,360 yards – par 71
• Red tees – 6,731 yards – par 71