San Mateo County/Silicon Valley, gateway to San Francisco and the northern-most part of Silicon Valley, is graced with natural scenic beauty, yet has all of the excitement of a cosmopolitan community. With approximately 17,000 sleeping rooms, three large public meeting facilities and easy access by air and land, San Mateo County/Silicon Valley has it all.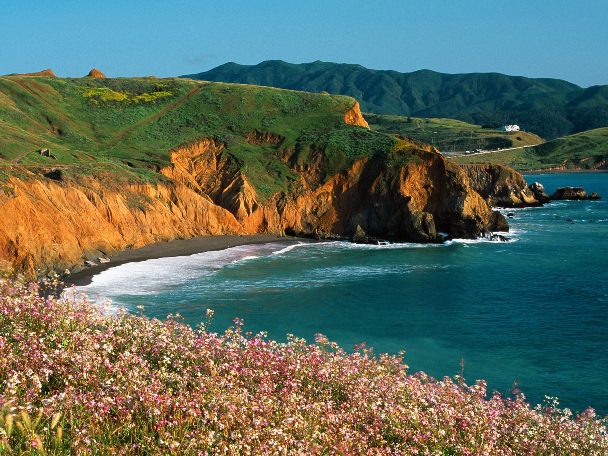 The convenience of being home to San Francisco International Airport adds to the appeal of traveling to San Mateo County. Ideally suited for long weekends and family vacations, San Mateo County/Silicon Valley fulfills the highest expectations of all types of visitors.
Already known for its convenience, its sunshine, 90 miles of beaches and proximity to San Francisco, the area is now earning a reputation as a culinary tourism destination due to the incredible, fresh produce grown in the southernmost part of the San Mateo County, the seafood caught off the Pacific side, and the locally produced cheese, wine and microbrews. The area's cuisine is "as fresh as it gets," with area chefs turning local products into incredible creations. San Mateo County's numerous award-winning restaurants, elegant art galleries, museums and theaters are inspirational.
With Stanford University in our midst, sports and educational opportunities abound. Cultural activities involving the arts, music, history and entertainment are found in abundance in our area.
The opportunities are endless in the county we call home. Come and discover "the best part of the San Francisco Bay Area – San Mateo County/Silicon Valley."
San Mateo Must-Sees
San Mateo's Coyote Point has something for every explorer's taste, from windsurfing and bicycling to boating and fishing on the recreational site. View natural history exhibits at the Coyote Point Museum or observe animals at the wildlife habitats.
The Japanese Tea Garden at Central Park features a granite pagoda, a koi pond and a bamboo grove. Visit in late winter or early spring when the cherry blossoms are in bloom.
Groove to the sounds of the Central Park Music Series, which celebrates the Bay Area's talent, and enjoy dancing and food tastings in the open air.
Downtown San Mateo is one of the largest downtown on the Peninsula and offers historic walking tours of the train station, Main Street and Railroad Avenue.
The Peninsula Symphony and the Peninsula Youth Ballet are regulars at the San Mateo Performing Arts Center, a 1,600-seat theater located next to San Mateo High School.