Santorini is one of the most spectacular islands in Greece, and one of the most famous in the whole world. This crescent-shaped island used to be a circular island with a crater at its center. An ancient volcanic eruption caused the crater to collapse inward, breaking the central and western areas of the island and thus producing its present shape. The resulting cliffs feature the many whitewashed houses against the deep blue backdrop of the Aegean Sea that have been captured in photographs by admiring travelers.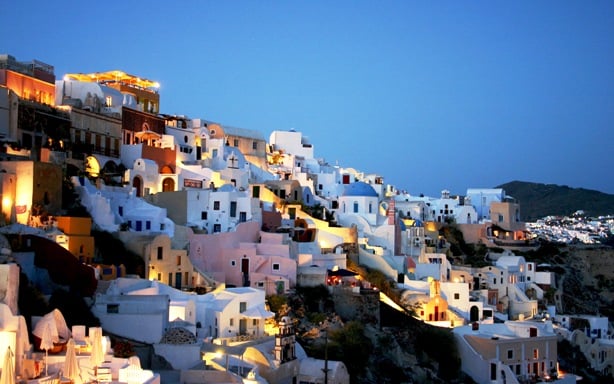 Explore the ancient ruins and the wineries of Akrotiri. Descend 300 steps from the city of Oia to the port of famous, picturesque Amoudi Bay. Visit the Blue Dom Church that you have seen countless times in postcards. All these and more can be part of your itinerary when you decide to spend your vacation in Santorini touring, shopping, and feasting await you!
This beautiful island is actually the most active volcanic center in the South Aegean Volcanic Arc but, essentially, Santorini is the location of a water-filled volcanic caldera-the remains of one of the largest volcanic eruptions in recorded history. It is the site of several remarkable beaches filled with sand and pebbles of different colors made from solidified lava. Each color depends on the exposed geologic layer in the area; there is a Red Beach, a White Beach, and a Black Beach, to name a few.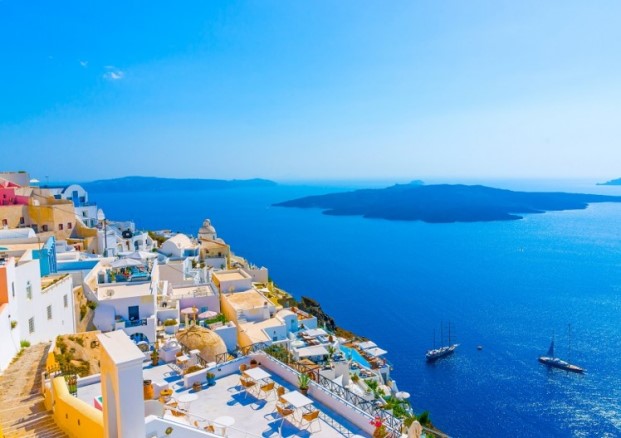 Your Santorini tour can take you to the village of Oia, a very cultural area with plenty of local arts and crafts to browse through and several opportunities for sightseeing and shopping from the native shops. You can taste the handcrafted wines from Santo Winery in Pyrgos or the Boutari Winery in Megalochori.
Categories: Europe, Greece, Santorini
Tags: Adventure Travel, Aegean Sea, Athens, Beach Vacation, Black Beach, etraveltrips, Greece, Greece hotels, greece travel, Greece vacations, Historical site, Imerovigli, List of islands of Greece, Oia, Oia Greece, Red Beach, Romantic getaways, Santorini, Shopping, sightseeing