Sicily: An Island With a Unique Cuisine
The history of the island of Sicily is very unique and goes back thousands of years. Because of its strategic location in the Mediterranean, it has been coveted by many different groups and nationalities including the Arabs, Greeks, Pheonicians, Romans, etc. All of these different groups have left their mark on the island in the way of architecture, customs, culture and even the cuisine. Here are some of the unique characteristics about Sicilian cuisine that you will enjoy on your visit to Sicily.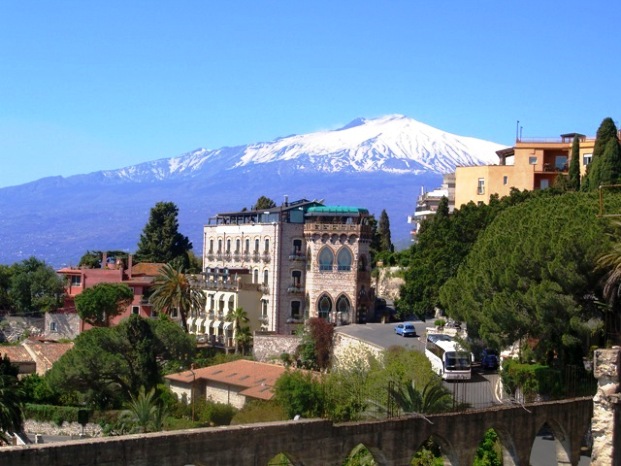 Ingredients of Sicilian Cuisine
The island is blessed with fertile soil, thus many of the dishes and recipes will include an abundance of fruits and vegetables that are incorporated in their meals. There is also a lot of fish utilized in their dishes, especially tuna, sardines and swordfish. In fact, Italy is the world's second largest producer of tuna in the world behind Japan, and most of it comes from Sicily. They also use a lot of almonds, nuts, especially pine nuts and even pistachios in their cooking, which is a left over characteristic of Northern African influences.
Typical dishes
A popular dish is Pasta con Le Sarde, or pasta with sardines, made with olive oil, pine nuts, wild fennel and raisins. Grilled tuna is another specialty along with swordfish, which you will find in the many local street markets being displayed by the local merchants. Pasta alla Normana is another popular dish that is made with eggplant, tomatoes and basil. Pasta alla Riminata is a popular dish in Palermo that is made with sardines, pine nuts, raisins, and breadcrumbs.
Sicilian snacks and street food.
Many of the street vendors and local bars will serve little appetizer-type snacks, one of them being the Arancini. Arancini, which means little oranges, are rice croquettes that are filled with meat, sometimes cheese, and often times green peas. Another popular item is what is called "panelle" or a chickpea fritter that is deep-fried and then cooled and sliced and served with bread.
Categories: Abacos, Europe, Italy, Sicily
Tags: Beach Vacation, culinary travel, Family vacations, Food, Italy, Sicily, sightseeing