For those who wish to try out something new, skiing and snowboarding in South America should provide ample scope to try out Latin American flavor as there are many skiing and snowboarding resorts sprinkled all across South America including those in Chile, Argentina, Bolivia, Ecuador, Peru, Venezuela and the Antarctica. For visitors to Chile there are many well developed ski areas and the resorts here in South America that is wonderful for the avid skier and snowboarder.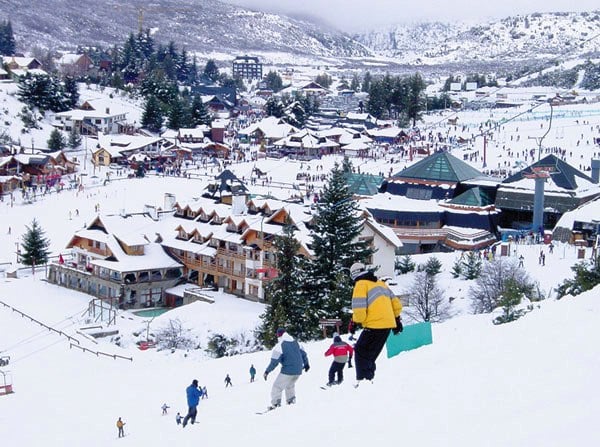 The Chilean Andes that stretch just north of Santiago and go up to Southern Patagonia provide numerous resorts for skiing and snowboarding. The list of skiing and snowboarding resorts in Chile consist of approximately fourteen top notch resorts that includes Portillo Ski Resort, Valle Nevado Ski Resort, El Colorado Ski Resort, Volcan Antuco and Volcan Lonquimay where there are excellent slopes for skiing and snowboarding.
Ski resorts in Chile, Argentina and Bolivia
The most modern of Chilean as well as South American ski resorts is Valle Nevado which is the home of the Andes Express, a super fast chair lift that allows the skier and snowboarder to make more skiing and snowboarding runs each day. Here, one can find the neighboring resorts of La Parva and El Colorado which is the largest lift served areas in South America.
Argentinean skiing and snowboarding resorts include some pretty new ones like Cerro castor in Ushuaia and the world famous Las Lenas in Mendoza province. Argentina is thought to have the best skiing and snowboarding available in South America and the backcountry is extensive and makes Las Lenas somewhat special.
The most famous Catedral Bariloche ski resort is situated high above Lake Nahuel Huapi and was once two ski resorts called Robles and Catedral but one can purchase a single lift pass and ski both adjacent ski areas because of single management of the resorts. Bariloche ski resort offers outstanding skiing and snowboarding and is very suitable for those who like to ski leisurely as compared with other resorts such as Las Lenas.
Vallecitos Ski Resort is a small ski resort that is situated near Mendoza and is where many residents learn skiing and snowboarding before moving up to bigger and more extensive ski resorts like Las Lenas, Chaperlco and Bariloche. Bolivia has the one ski resort that lays claim to being the highest lift served skiing in the world and it is also possible to ski tour some parts of Bolivia though one needs specialized guidance as well as better awareness of altitude.