St Lucia a beautiful island
If you are looking for a place to visit on a vacation then St Lucia is a great island to go to. With all the water around it and the beautiful scenery this is one spot you will not forget. Here is some St Lucia Travel Advice to help you have an adventure of a lifetime.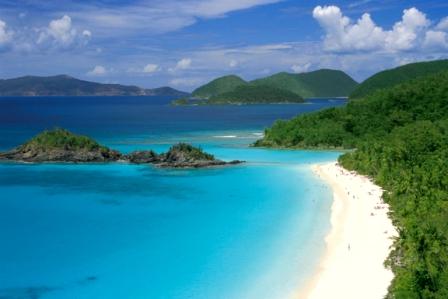 St Lucia is located in the Caribbean islands in the Northern Hemisphere. It has a population of about one hundred seventy thousand people. St Lucia has many volcanic mountains than any other land in the Caribbean. It has a tropical temperature which means it never gets freezing cold, but stays around certain temperatures all year round. It is a very popular place for tourists and the island welcomes with open arms.
One item that should be on your list of things to do is fishing. Many companies offer daily fishing trips where you can catch some of the biggest fish. These companies will provide you with a captain and a crew and will take you to the best spots. If you have never fished before then they will be able to teach you and if you are a master at this sport then you are more than welcome to have the go ahead. This is a great opportunity to explore the clear waters and see fish you may not see from where you are from.
Your next stop should be scuba diving. Instead of catching the fish you will be with swimming with them. Depending on the depth you want to go, you will need to be certified. You can get certified before you come to visit or there are places to do so when you get there. There are businesses that will take you on trips and show you the best places to be. While scuba diving you will see much tropical fish and plant life. It is a chance to come close to Mother Nature like never before.
Categories: Caribbean, St Lucia
Tags: Adventure Travel, Caribbean, Caribbean Travel, Caribbean vacation, etraveltrips, Family vacations, St Lucia, St Lucia a beautiful island, St Lucia vacation, travel deals, vacation