Whether an aficionado of wine or not, few experiences can match the Napa Valley country wine tours that are conducted in the northern California region. With a variety of places to see and experience, the tours create a great opportunity for those that want a little get away time from the hustle and bustle of their everyday routines.
These wonderful wine tours carry a great schedule of events that is included in the tour package. One of the best tours lasts for about nine hours and includes a ferry boat cruise.
It begins at the Ferry Building with a shuttle trip across the Golden Gate Bridge to the Napa Valley. There will be stops at four different Napa Valley vineyards so that tour guests can get a taste of the many different wine choices available.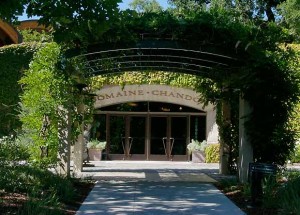 The first winery on the tour is Domain Chandon. This is followed by a relaxing picnic lunch with a beautiful vineyard view at the V. Sattui Winery. You will be able to taste their Cabernet Sauvignon and Chardonnay accompanied by cheese and cracker snacks with the wine.
The next stop is the Franciscan Winery with a variety of wine tastings and lastly, the Whitehall Lane Winery with four wines to taste and a behind the scenes tour of the wine making process. Each stop features great wine, great snacks, great scenery, opportunity to purchase bottles of the wines you like and fascinating information from an expert tour guide who will help create for you a lasting exploration experience.
NapaValley has more than 600 wineries and tasting rooms. For those individuals who want to extend their stay beyond four wineries and a picnic, there are some very comfortable bed and breakfast inns throughout the region for a Napa Valley wine tour.
A tourist with more time than just a few hours might want to try the Napa Valley Wine Train Tour featuring a ride on a historic railway, gourmet meals, a glee club performance as well as a murder mystery thriller on board the train. The Napa Valley Wine Train tour will offer more time to experience wine tasting at a variety of wonderful wineries and if you haven't sipped too much you might even be able to figure our who is the murderer.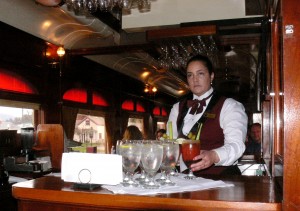 The basic and very popular nine hour Napa Valley wine tour visiting four wineries and picnic concludes with a Ferry/Baycruise back to San Francisco-a truly delightful, relaxing, yet exciting end to a day of wine tasting at the shockingly reasonable price of $98. So as far as I'm concerned, it's Napa Valley California, here I come.
For more information or article on Napa Valley click the link below

https://www.etraveltrips.com/traveldeals/?category_name=napa-valley