Soaking up Seattle's summer outdoor music scene. It's early morning in Seattle and I've just poured myself a cup of coffee. Outside the window, the sun is shining and the birds are chirping. There is a change in the air. Spring is here and we've most certainly turned the corner from the long, grey days of winter. Summer is coming soon.

Summer concerts in Seattle
People often ask us, "Where are you traveling to this summer?" My reply is always an easy one. Each summer, when the weather is warm, the skies are blue, and outdoor activities abound, we try to stay as close to home as possible. Summer is also the season for Seattle's booming outdoor music scene. From Chateau Ste. Michelle Winery's summer outdoor concert series to ZooTunes at the Woodland Park Zoo, Seattle offers ample opportunities to take the family (or not) and spend time with friends outdoors enjoying live music, great food, and fun. Here are three must-see venues for summer concerts in Seattle.
Chateau Ste. Michelle Winery Summer Concert Series
The Chateau Ste. Michelle Winery Summer Concert Series is legendary. Celebrating its 31st year of live performances, Chateau Ste. Michelle has played host to countless big names in rock, jazz, blues, and contemporary bands throughout the years. Starting on June 13, the eclectic 2015 lineup includes a concert for every musical taste, including Sheryl Crow, Chicago, Harry Connick Jr., The Gypsy Kings, Smash Mouth, Toad the Wet Sprocket, and Tonic. Perhaps the best part of attending a concert at Chateau Ste. Michelle? Witnessing the elaborate foodie picnic spreads that concert-goers bring to enjoy during the concert, and, of course, all of the great wine. Chateau Ste. Michelle Winery is located in Woodinville Wine Country, 40 minutes north of Seattle (depending on traffic), Check out Chateau St. Michelle for the full concert line-up.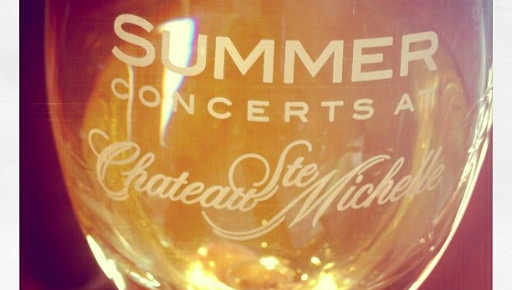 Photos courtesy of Chateau Ste. Michelle
Woodland Park Zoo Tunes
Another Seattle summer mainstay is Zoo Tunes at the Woodland Park Zoo in Seattle. For more than 30 years, Zoo Tunes has brought top-name artists together for summer concerts suitable for the whole family. The line up for 2015 starts June 19, runs through August 19, and includes musical artists such as The Doobie Brothers, The B-52s, The Indigo Girls, and Kenny Loggins. An added bonus: One child (12 and under) is free with each paid general admission ticket. For schedule and ticket information, visit the Zoo Tunes website.
Marymoor Park Concerts
Just 30 minutes east of Seattle in Redmond, home to Microsoft corporate headquarters, Marymoor Park transforms an open field into a summer concert venue under a canopy of trees. The Marymoor Park Concerts line-up for 2015 kicks off June 15 and runs to September 15. Artists include Willie Nelson & Family, Allison Krauss & Union Station, Third Eye Blind and Dashboard Confessional, Bare Naked Ladies, and Empire of the Sun.
No matter which Seattle outdoor concert venue you choose over the next few months, it will be a summer night to remember. Doesn't that sound like the lyrics to a great song?