Tahiti is an island located in the archipelago of Society Islands in the southern Pacific Ocean. It is the largest island in the Windward group of French Polynesia. An ideal place for a holiday. This archipelago is a combination of a number of islands divided basically in four groups i.e. Tuamotu, Australias, Marquesas and Gambiers.
The island has warm, temperate weather all round the year. As due to its closeness with sea, any season change is minimal. There is warmer and humid and a little rainy period of 5 months i.e. from November to March and the rest of the year are dry and warm. The average temperature is 78°° F. So, clothing requirements are very casual. General summer clothes will do. One could also keep a foldable raincoat for refreshing tropical rain showers.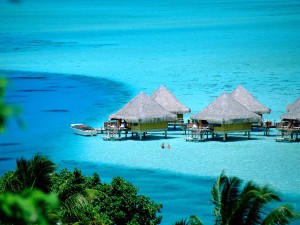 As for currency, the local currency is CPF Central Pacific Franc, code being XPF. The banks located on each of the island give slightly better exchange rate than the hotels. All the hotels generally accept credit card such as American Express, MasterCard and Visa.
French nationals require only a National Identity Card for a stay in the Tahiti Island. For other nationals, they must have a valid passport, more than six months pass return date, and an outbound ticket. The French Embassy in the resident country could only issue visa. There are no work visas or residential visas are issued.
Health care system in Polynesia is advanced and modern. Apart from a big hospital in Tahiti, there are many pharmacies and private clinics in and around the island. Special care has to be taken while consuming water as tap water is not so safe here.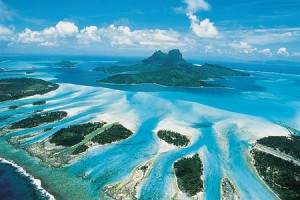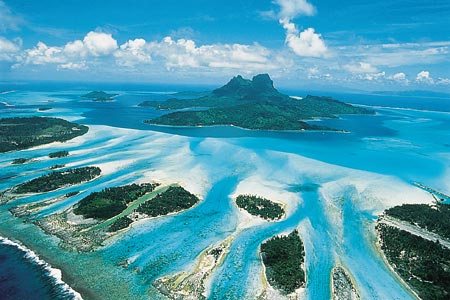 On security points, there are generally few thefts on Tahiti Island. Though personal attention is required. Strangers should be avoided. Valuables should be kept in the hotel room or your rental car. The safe boxes provided by most of the hotels may be used.
Tags: Beach Vacation, Destination weddings, Dining, etraveltrips.com.Travel, Family vacations, Romantic getaways, Scuba Diving, Shopping, sightseeing