Don't assume that because Boston is chock-full of history its personality is stodgy. Yes, it looks back proudly on its role in the American revolution, but it also strides youthfully forward, courtesy of the area's many elite universities (Boston is the biggest college town in the world) and the city's thriving art and culture scene.
The holdings at the Museum of Fine Arts are so vast—more than 450,000 pieces, from objects produced from around 6000 B.C. to works by contemporary artists—that you'll find treasures no matter where you wander. A major renovation and expansion culminated in 2010 with the opening of the new airy American Wing, which displays 5,000 treasures from across the New World.
Venture inside the Isabella Stewart Gardner Museum, beyond the 1901 mansion's austere façade, to discover a romantic four-storey re-creation of a 15th-century Venetian palazzo, with a central courtyard. Once the home of Isabella Gardner, a turn-of-the-20th-century bohemian and art collector, the building now houses her idiosyncratic collection of European, Asian and American fine and decorative art. The museum hosts chamber music concert series most Sunday afternoons from September to May.
The Institute of Contemporary Art/Boston—a light-filled structure of glass and steel built in 2006, and cantilevered over the South Boston waterfront—showcases contemporary and avant-garde art in all media, not just visual art and installations, but music, film, video and performance.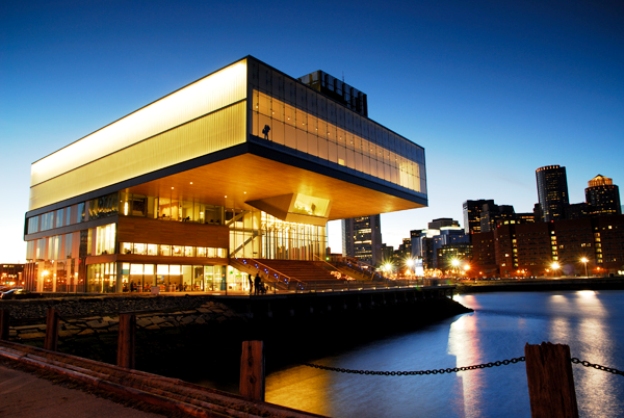 No visit to Boston is complete without a side trip to 'The People's Republic of Cambridge', the lively and unabashedly intellectual city across the Charles River that's home to two heavyweight seats of learning, the Massachusetts Institute of Technology and Harvard University (founded in 1636). Life here revolves around Harvard Square, bustling with the tides of students, professors and visitors, and crowded with trendy boutiques, restaurants and bistros. Nearby lies Harvard Yard, where you'll see nearly three centuries' worth of architecture, including the university's oldest building, Massachusetts Hall (1720).
The nearby Fogg, with its Italian Renaissance-style stone courtyard, is the best known of the university's three museums, which together hold more than 250,000 objects. (The Fogg and Busch-Reisinger Museums are closed for renovation until the end of 2013. In the interim, selected pieces from these collections are on view at the nearby Arthur M. Sackler Museum.)