Ten Reasons to Visit San Francisco
San Francisco can prove to be a compelling lure when it comes to attracting visitors from around the world. First-class hotels, a compact and walk able downtown, superb restaurants, famous landmarks, world-class arts and cultural attractions, scenic topography, a mild climate and cosmopolitan flair. But you need to take a closer look to really experience San Francisco. Here's a few diversions to pursue before or after your meeting in San Francisco: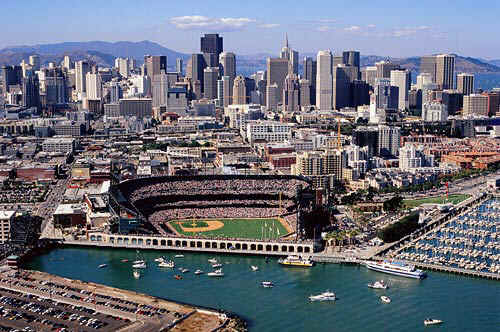 1. Sample Some Food "Firsts"
The culinary geography of San Francisco is especially fun to explore. Dubbed "the city that knows chow," San Francisco is known for some of the best restaurants in the world. Whether you order saltimbocca, tempura, chow fun, chile rellenos or the unique blends of fusion cuisines, be sure to give your taste buds a workout. And San Francisco claims many "food firsts." It is here that in 1849 sourdough French bread first rose to the occasion.
The Martini came along in 1860, and such local favorites as cioppino, chicken Tetrazzini, crab Louis, Green Goddess salad and some other fine, bad things: Irish coffee and the mai tai (Tahitian for "out of this world").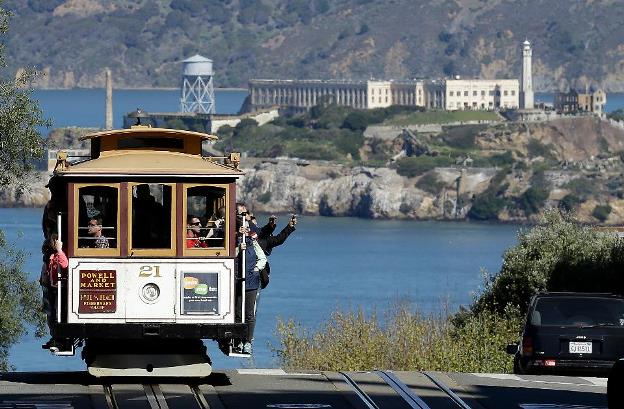 2. The Good Herb
Galvanized by the opening of the San Francisco Museum of Modern Art in 1995, Yerba Buena Gardens has matured into the "most concentrated arts district west of the Hudson," according to Newsweek. Moscone Center, the city's convention facility, is surrounded by these cultural treasures: galleries, museums, outdoor art and entertainment. Get your funny bone tickled at the Cartoon Art Museum or check out the latest offerings of the Yerba Buena Center for the Arts. May through October is also "high season" for the Yerba Buena Gardens Festival which offers more than 200 free artistic, cultural and community events.
Categories: Abacos, California, San Francisco, USA
Tags: California, Cartoon Art Museum, City Vacations, etraveltrips, Family vacations, Ghirardelli Square, Golden Gate Bridge, Historical site, Hotel Deals, Japanese Tea Garden, Kung Pao Chicken, Luxury Hotels, Moscone Center, Museums, Polk Street, Romantic getaways, San Francisco, San Francisco Bay Area, San Francisco Wharf, Sausalito, Shopping, sightseeing, Spa Vacations, travel, travel deals, United States, Yerba Buena Gardens