The 10 Finest Luxury Hotels in the world
For any connoisseur of luxury, the five star luxury hotel is an essential component of their holiday. No matter where you go in the world, it is possible to stay in hotels that redefine opulence and create the ultimate environment to relax and be pampered. In this article, I will take a look at what are often described as the ultimate collection of luxury hotels in the world by travelers.
As you will see, it is not necessarily the most expensive, or the most opulent hotel in a particular destination that is considered the best, it is more than this; the hotel must be a reason for travelling to a place as well!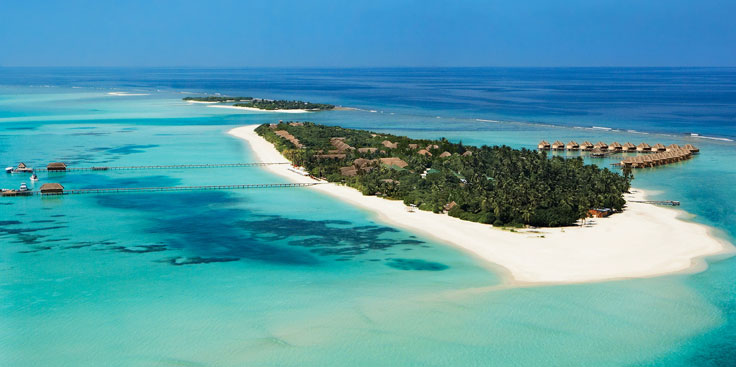 10: Kanuhura, Maldives
If you've ever wanted to stay on your own desert island to get away from it all, the chances are that you've thought about visiting the Maldives. Made up of coral atolls spread out across the Indian Ocean, the Maldives is a unique country, and the Kanuhura, is a stunning hotel that offers visitors the chance to enjoy their own luxurious villa that stands on stilts in the ocean itself to create the illusion that you are on your own!
9: The Bellagio, Las Vegas, USA
The Bellagio is the jewel in the crown of Las Vegas as the USA's premier holiday destination. The rooms are fantastic, the spa is out of this world, and the casino is the place to be seen, but it is the catalogue of stars that perform in the hotel's vast auditoria that elevate the Bellagio above its rivals on the Las Vegas Strip.
8: Pitti Palace, Florence, Italy
There are few destinations in the world like Florence; this stunning city is the home of fine art, and the birthplace of the renaissance. The Pitti Palace is one of the most impressive hotels in Europe, and offers visitors the chance to enjoy the opulence of a renaissance palace that was once home to the Medici family, and boasts a number of masterpieces by artists such as Michelangelo on its walls!
Categories: Abacos, Australia, Dubai, Florence, Hong Kong, Hua Hin, Italy, London, Maldives, New York, New York City, South Africa, Sydney, Thailand, United Arab Emirates, United Kingdom, USA
Tags: Australia, Beijing, Bellagio (resort and casino), Bette Midler, Broadway theatre, Brownstoner Media, Dubai, etraveltrips, Florence, Four Seasons Hotel Hong Kong, Ho Chi Minh City, Hong Kong, Kruger National Park, Le Louis XV (restaurant), Luxury Hotels, Maldives, New York City, Resorts, Romantic getaways, Shangri-La Hotel (Dubai), Sidney, south africa, Sydney, Top Hotels, Trump International Hotel and Tower (Chicago), Waldorf-Astoria Hotel