The Flamingos Golf Resort Costa Del Sol, Spain
The Flamingos Golf Resort has an excellent reputation for its immaculately maintained brilliant golf courses and top class amenities. Los Flamingos Golf is among the three golf courses at the Costa del Sol in Malaga, which opened for play in July 2001.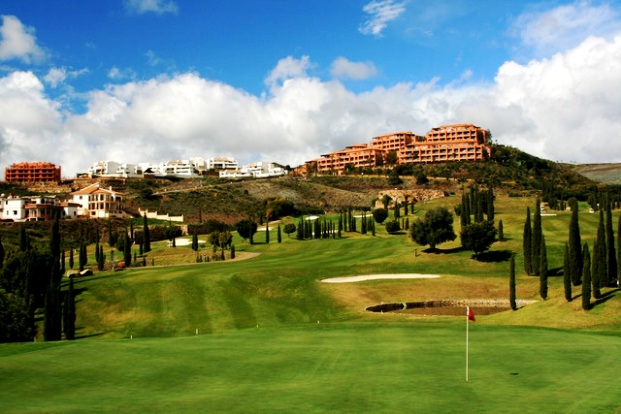 It is the older of the Flamingos Course and a preferred one, for several golfers, with its challenging layout and hazards like trees, lake and stream. Like new Gran Flamingo Course, the old course is animated with pleasing scenery and fascinating holes.
Antonio Garcia Garrido has designed this 5907 meter, 18 hole par 72 golf course and has been planted with numerous trees like orange, cypress, pine, olive, pine, chestnut and carob trees. A lake has been formed due to the Arroyo del Taraje stream on the course.
The golf course is located on the western side of San Pedro de Alcáara amongst the hills. Antonio García Garrido has managed to create an impressive golf course with eye-catching panorama across the Costa del Sol, over the Mediterranean Sea, Gibraltar and Africa.
Golfers can enjoy the chic environs of the café-bar, club house, and the natural vista around it. You need to be cautious of the tricky sand bunkers and tapered fairways. This course is a well established and there are several professional golfers who enjoy playing in this club. The vegetation is not very old but a lot of care is taken to provide the golfer with an environment which is full of diverse plantation.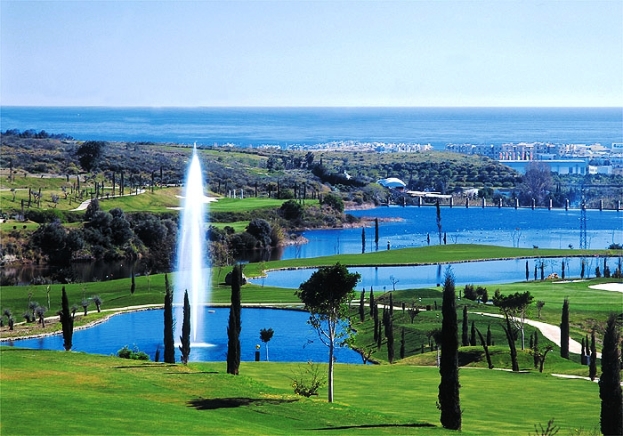 The stream "Arroyo del taraje" flows through the course, testing your accuracy skills from the tee on holes 1, 4, 9 and 10th hole. Other than the stream, 3 lakes also come into play at holes 1, 10, 15, 16 17, 18. The stream terminates lake which makes a natural border for the course. The vegetation has been thought about very carefully and every hole is characterized by unique trees.
Categories: Abacos, Costa del Sol, Europe, Spain
Tags: Costa del Sol, etraveltrips, Gibraltar, Golf, Golf course, Golf Vacation, Málaga, Malaga Hotels, Mediterranean Sea, Spain, Spain Hotels, The Flamingos Golf Resort