Take A Tapas Tour Around Spain
The famous tapas bars are more preferred when tourists visit Spain when they are on a vacation. Tapas are served as an appetizer, entree, or as a snack in many bar to get your appetite going and as a great way to start a meal in restaurants.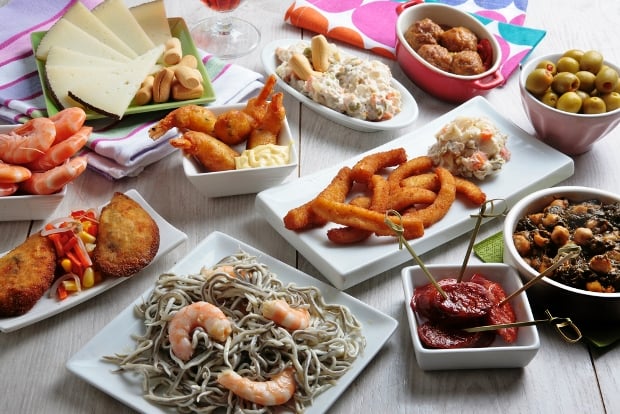 The word "tapas" came from the Spanish word "de tapeo" which means eating while standing. Tapas are a kind of finger food that are eaten by hand and it is usually made of meat like ham and sausages placed on top of tomatoes and Spanish bread. There are many kinds of tapas and each of them possesses a unique taste depending on what kind of food they use.
Salchichon Iberico Recebo is a kind of sausage that is thinly sliced and then eaten with bread. It can be eaten by itself or served with bread and tomatoes. It can also be fried to release its wonderful aromas. Salchichon recebo de herradura is another type of sausage that is used to make tapas and it is most often served with cheese. It can be arranged beautifully on a nice plate and then served as it is or with cheeses. Lomo Iberico de bellota is a kind of cured pork loin made from acorn fed pigs.
It is cut into small pieces and then served together with Spanish tortillas, crushed tomatoes, and olive oil. You can assemble it by first putting a drop of olive oil on the tortilla, top it with crushed tomatoes, and finally, a slice of lomo is arranged on top. This is a great way to enjoy this kind of meat during parties or gatherings and the guests can choose to make their own tapas.
Categories: Abacos, Barcelona, Costa del Sol, Europe, Food, Ibiza, Madrid, Mallorca, Pamplona, Spain, Valencia
Tags: Bread, Food, Meat, Olive oil, Sausage, Shopping, Spain, Spanish language, Tapa, Tapas, Tomato