The James Royal Palm's oceanfront location places you within walking distance to both the beach boardwalk and local boutique retailers. The helpful staff will direct you to Miami Beach Botanical Garden and Miami Beach Cinematheque, both less than a mile away on foot.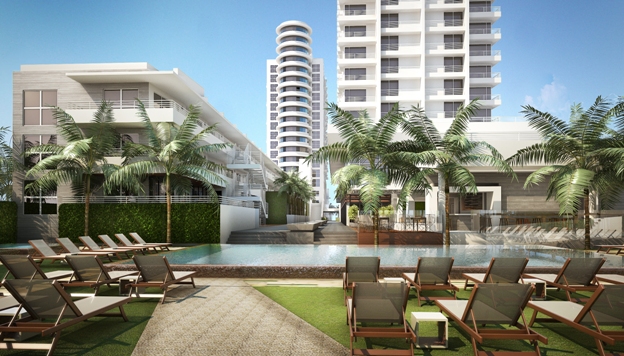 A full-service spa and 2 luxurious pools make for a haven of relaxation and ultimate comfort. Public spaces and guestrooms feature free WiFi and a 24-hour fitness center offers workouts with professional trainers. The beach also has private sitting areas for guests.
Two signature restaurants won't leave foodies wanting. CATCH Miami is an innovative, globally-influenced fish house shepherded by Top Chef winner Hung Huynh. You can also try Florida Cookery, a locally-sourced eatery specializing in regional Florida cuisine with a fresh twist.
Still hungry? You can order room service around-the-clock. Guestrooms also boast winning views of the city and ocean as well as an in-room pantry stocked with local fare should you crave a snack. Organic bath amenities, slippers, and bathrobes are provided.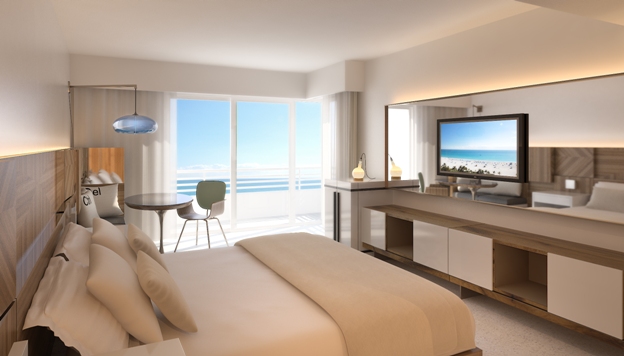 For those wanting a day of retailing, open-air Lincoln Road Mall is an 11-minute walk. If you prefer a touch of history, guests can walk about half a mile to the Art Deco Welcome Center, where tours explain the city's architectural upbringing.
What are your breakfast options?
Our restaurant 'Brittos' opens for breakfast everyday from 7:00am until 11:00am. Continental breakfast costs $19.00 and full buffet costs $27.00; also, we offer a-la-carte.
What can I do nearby?
Within walking distance, our city has the following: The Bass Museum, The Wolfsonian Museum, The Art Deco Welcome Center, Lincoln Rd. Pedestrian Mall, Ocean Drive, Shops on Collins Ave. Regal Cinemas, The Opera House and The Exotic Museum. Within short driving distance, we have Jungle Island, The Children Museum, The Seaquarium, Vizacaya Castle, The Planetarium, Bayside Marketplace, The Design District, Coconut Grove and Coral Gables.
Do you have internet?
We offer Wi-Fi which is a part of the daily resort fee.
What transport is available to get around?
– From the Miami International Airport: A yellow cab costs $32.00 flat (maximum of 4 passengers). The city bus (Airport Flyer) costs $2.35 per person. The Super Shuttle costs $21.00 per person.
– From Fort Lauderdale Airport: A yellow cab costs $80.00 (approximately). The Go-Shuttle costs $21.00 per person and a town car with the Go-Shuttle costs $70.00 flat.
– To go to downtown, a yellow cab costs approximately $18.00 and the city bus is $2.00 per person.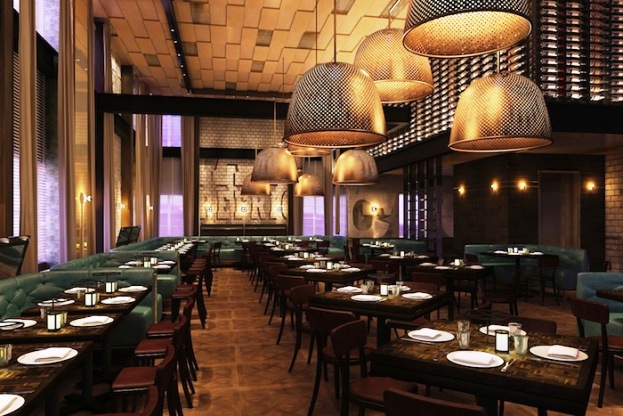 Banquets & Meetings – The James Royal Palm features 10,000 square feet of flexible, indoor and outdoor meeting space, including a 2,590 square foot main Great Room.
Fine Dining on Site – For a savory dining experience, The James Royal Palm offers a selection of restaurants and bars. The hotel showcases two dining options, including Florida Cookery, featuring regional Florida Fare, led by local Miami chef Kris Wessel and CATCH: a globally-influenced seafood experience.
Child Programs – Lil' James offerings for children.
Pool, Outdoor – Two swimming pools and cabanas.
Spa Facility – Renew the spa with salt-infused treatments.
Shopping – Give the shop.
Hotel Amenities
– Banquets & Meetings
– Business Center
– Meeting Space
– Fine Dining on Site
– Fine Dining Nearby
– Fitness Center
– High Speed Internet
– Child Programs
– Pool, Outdoor
– Spa Facility
Available Activities
– Beach
– Boating
– Fishing – Ocean
– Jogging & Running
– Shopping
– Theatre & Museums
The James Royal Palm
Miami SOUTH BEACH
1545 COLLINS AVENUE
MIAMI BEACH, FL 33139‎
305-604-5700