One of the largest cities in the northern coastlines of Brazil is the home to the touristic Salvador. Salvador is also the capital city of Bahia state in Brazil and popular for its carnival celebrations and the historic old town attracting crowds of tourists throughout the year.
The Old City is a must place to visit while in Salvador. Known as the Pelourinho, the historic center manifests old churches, excellent museums, restaurants, souvenir shops, spectacular architectural wonders, bars and many more.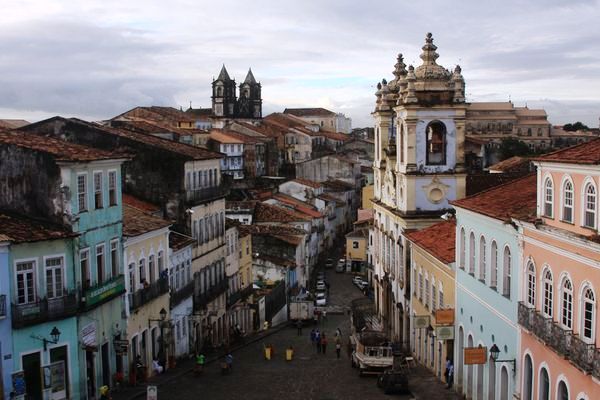 The people couldn't be more friendly and easy going hence sometimes known as the capital of happiness. Coupled with the friendly ambiance, many tourists head to the coastal beaches to have fun under the sun. Don't miss any of it, soak up in the sun, roam around the historic city and be a part of the popular celebrations in the city. Visit Salvador with your friends and families for an amazing vacation.
Itapúa is one of the major attractions in Salvador attracting the party animals to party hard. The relaxing breezy coasts, gentle waves and beach side parties are simply hard to resist. Make it to Itapúa, Salvador for a fabulous trip with your loved ones. Have fun with your kids this summer vacation or take your family on historic sights of Pelourinho on your next holiday.
Take a break and spend a fabulous holiday in Salvador. Beautiful sunset views in Salvador are never to be missed. Take a trip to Solar do Unhao which is one of the popular places for breathtaking sunsets. Housing a mini museum of local art pieces, walk in to it on a Saturday to experience the enormous jazz lovers at the jazz concert.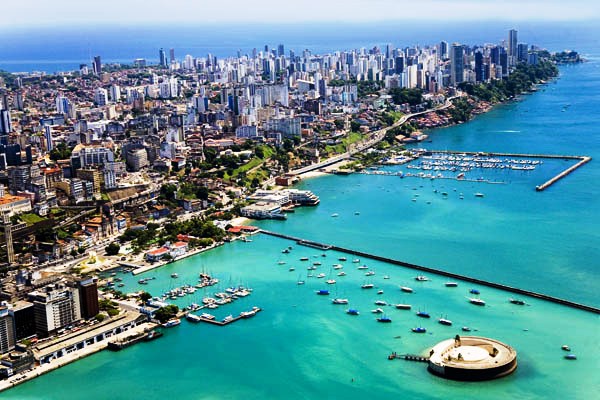 Mercado Modelo is a great place to purchase all your gift items and souvenirs for your loved ones back at home. Not too far from the main market is an excellent place to spot experience capoeira. Its a famous martial art dance performed by young men. Enjoy these surprising moments, experiences and explore more this time in Salvador. Take your kids, loved ones and families for a truly amazing trip to Salvador.
Igreja de Sao Francisco is one of world renowned churches for its great architecture in barroco style. It is a popular landmark and a famous tourist attraction in the city. The Abaete Park is a park and a lake with the same name drawing many families to relax and spend the day. The lake is of great attention and attraction for its dark water and white sand dunes.
Surfing is another popular activity among the youth while Salvador golf courses are enjoyed amidst the rest. A bus experience is a must to catch quick glimpses of what the city has to offer from colourful attractions, shops, eateries, beaches and landmarks. Porto de Barra is one of the fantastic beaches in Salvador and some of best shops in town for retail therapy are Salvador Shopping, Shopping Itaigara, Shopping Center Lapa, Shopping Piedade and Bahia Outlet Center.

Save