Belle Mont Farm, St. Kitts:
Surrounded by Kittian Hill's 400 acres of lush rain forests, organic farmland, and pristine beaches, Belle Mont Farm, otherwise known as "Beautiful Mountain", is a luxury Caribbean resort in St. Kitts. The expansive property features private guesthouses, farmhouses, and villas that include modern conveniences, plush bedding, open verandas, and unparalleled views of the area. The Eco-friendly hotel serves the freshest produce delivered directly to the accommodation's front door and includes a sprawling organic farm offering a range of tropical fruits.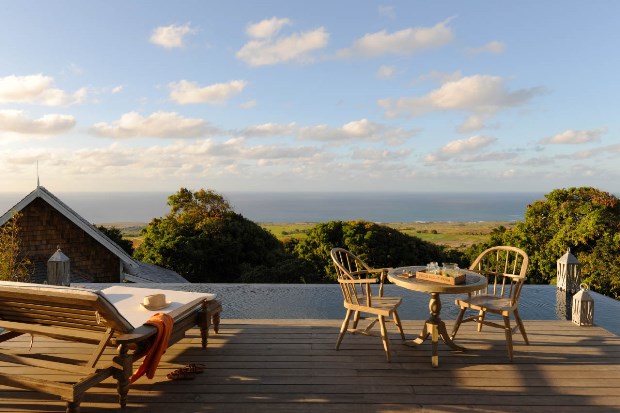 A plethora of dining experiences await, from onsite restaurant The Kitchen, vibrant bar The Mill, and an extensive tasting menu at one-of-a-kind dining outlet CoCo House. Delight in the numerous property activities, including an expansive 18-hole golf course at Irie Fields, which sits atop farmland, allowing players to delight in the tropical produce available as they go. A stay with Belle Mont Farm will be filled with relaxation, delicious cuisines, and recreation in St. Kitts.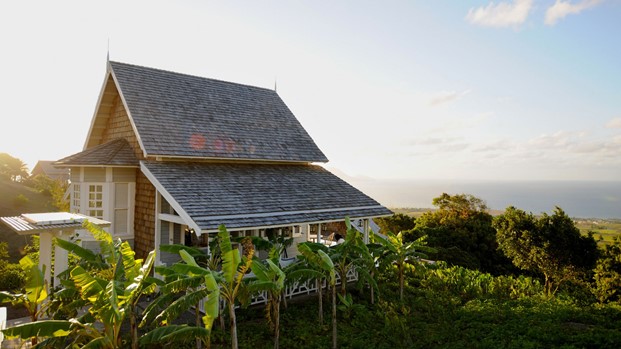 Wake up in one of our secluded Guesthouses and Farmhouses that combine the best of a boutique luxury resort, along with the organic elements you would expect from 'green hotels' and savor the bountiful natural surroundings, that inspire the design of your accommodation and everything else we do at Belle Mont Farm.
All of the accommodations are designed by the award-winning architect, Bill Bensley, whose designs regularly feature on the cover of Conde Nast.  Bill's designs for Belle Mont Farm have been crafted in harmony with the natural landscape, and feature spectacular views of the ocean and forest that will fill you with a sense of space and openness that refreshes the spirit. Gaze at the verdant forests, which blanket the slopes of Mount Liamuiga and descend to the Caribbean Sea from your private wrap-around verandah.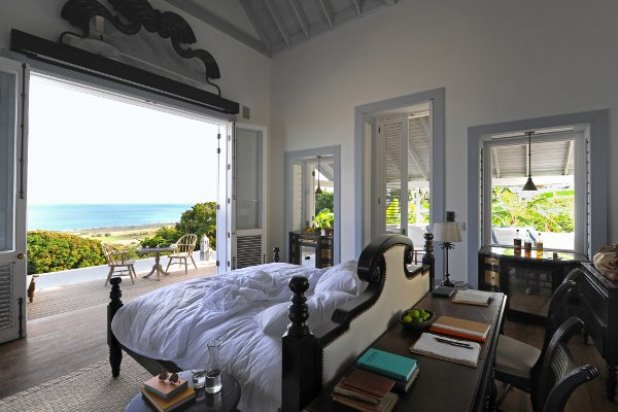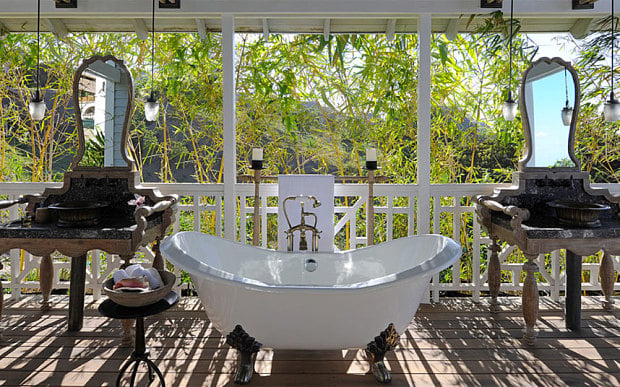 This magical place has a collection of 84 guest houses, seven four-bedroom farmhouses and five expansive villas set within an organic farm. The bathrooms in every room are outdoors — the sinks and toilets as well as the showers — but are completely blocked from outside view by foliage.
Most rooms have a full pool and sundeck with lounge chairs and a day bed. Each also comes with its own mini iPad, which doubles as the room's directory. But the room feature that truly blew us away was the full movie projection screen in our bedroom with access to Netflix. Good to know: Your clients can also opt for butler service.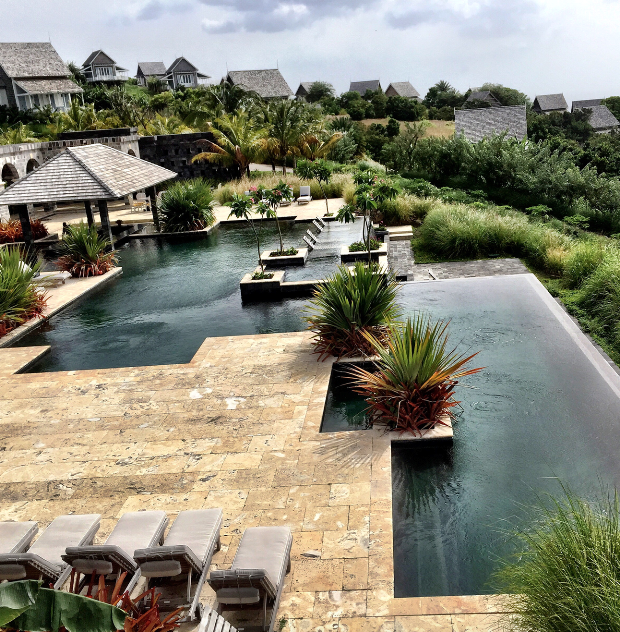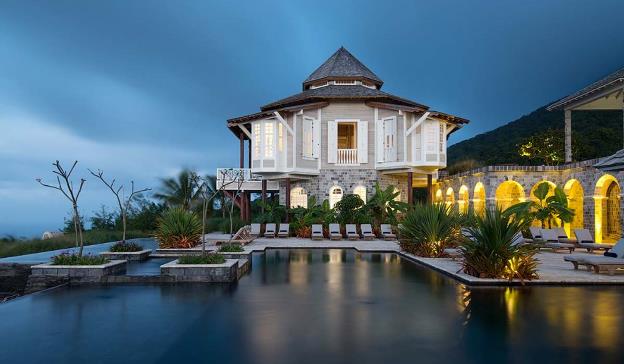 You can even transform your room into a personal cinema with film-stocked iPads, pull-down screens and projectors. Playful and inviting, Belle Mont Farm provides a restorative experience that is rarely found within a typical Caribbean resort.
The food is spectacular, including all-natural produce, they serve perhaps some of the freshest and most flavorful dishes we've had in quite some time. Fresh fruit crates daily, and provide all the modern comforts you need, including plush bedding and rainwater showers. The hotel's menu changes almost daily; it is basically at the mercy of the farm.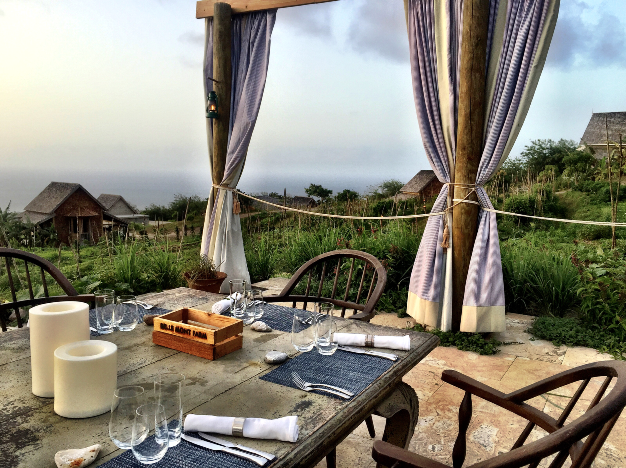 Belle Mont Farm, St. Kitts
Address: The Village Kittitian Hill, Basseterre
St. Kitts & Nevis
Phone:+1 869-465-7388