Toronto, Ontario is Canada's largest city and business center. This lively city is filled upscale shops, quaint cultural communities, fine dining, and recreational and entertainment activities. There are many fun things to do do in Toronto that every member of the family enjoy, including the youngest children.  If you are bringing your family to Toronto, below are a few fun things to do while staying in the friendly and vibrant city: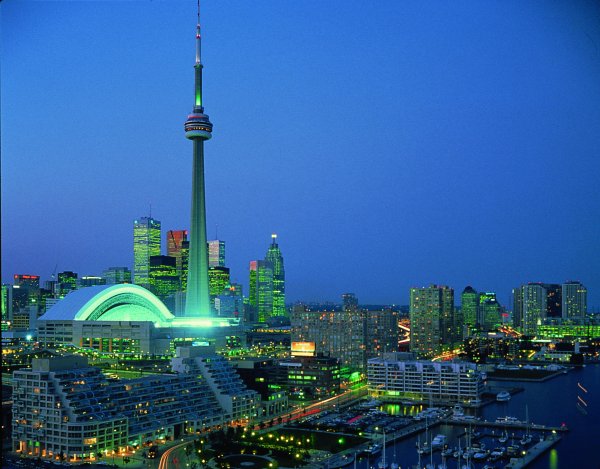 Interactive Adventure Parks: Both children and adults will enjoy experiencing an interactive adventure park. You will experience a variety of redemption games, arcade games, go-kart tracks, batting cages, outdoor mini-golf, as well as hundreds of attractions, simulator, rides, and bumper cars. As well, you can enjoy delicious meals, beverages, and snacks.  Playdium is one example of a fun and exciting interactive adventure park.
Riverdale Farm: This farm is more than 7 acres of green space in downtown Toronto and replicates early 20th century Ontario farm life.  The farm houses sheep, goats, pigs,cows, horses, chickens, and other  farm animals. Riverdale Farm is in Old Cabbagetown, a attractively historic part of town. There are homemade items available for purchase at the historic Simpson House.
Ontario Science Center: The Ontario Science Center is all about hands-on science fun and learning.   The Ontario Science Center has a  IMAX theater, year-round exhibits, shows, and special exhibits. There are plenty of fun things for kids, teens , and adults to do.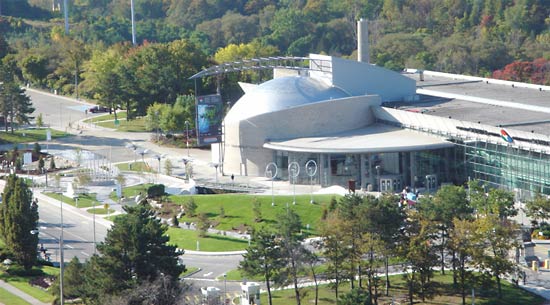 Canada's Wonderland: Located about a 45 min drive outside of downtown Toronto, Canada's Wonderland is Canada's premier theme park. It contains many rides such as numerous exciting roller coasters,events, concerts, and educational programs.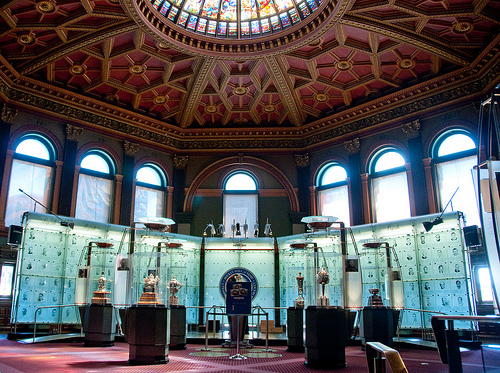 Hockey Hall of Fame: The Hockey Hall of Fame contains exciting games and activities for the entire family.
Special March Break events include: Mascot appearances, Olympic Medals display, autograph sessions, trivia contests, weekday Tales of the Cup fan forums, giveaways, and family games. There  is a simulated rink where you can test your hockey skills.
Toronto Zoo: This zoo features over 5,000 animals. Watch the impressive Animal Show and explore: Splash Island, Zellers Discovery Zone featuring the "Kids Zoo", and the Great Barrier Reef Exhibit, and Sharks at Stingray Bay.
The Steelback Grand Prix of Toronto: This fun festival of international racers is held at Exhibition Place in the summer. You will see spectacular race cars and exciting off-track entertainment.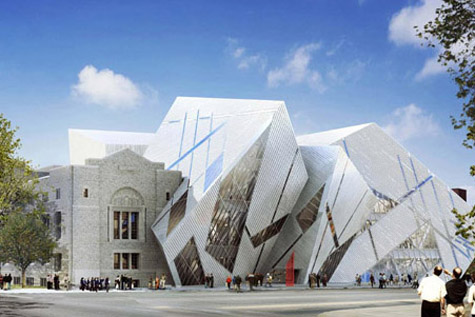 Royal Ontario Museum: The Royal Ontario Museum is Canada's largest museum of world cultures and natural history.
Explore Ancient Egypt, dig for dinosaur bones, become a medieval knight in the CIBC Discovery Gallery, view the rare white rhino and a live coral reef.
Putting Edge: Putting Edge is an Indoor Glow-in-the-Dark Fun Center. There is a 18 – Hole Glow-in-the-Dark Mini Golf course and  interactive Arcade games. The kids will love it.
Toronto's abundance of attractions, cultural diversity, theater, museums, festivals, art galleries, theme parks, kids interactive parks, restaurants, makes it a great city to explore with the whole family. You will never run out of things to do in Toronto, Canada.