Three of the Grandest Luxury Hotels in France
There are few countries that can accommodate a luxury lifestyle as well as France. From the world renowned cuisine to the quality of the luxury hotels in France, it is a nation that understands the finer things in life.
If you want to travel in style on a holiday to France you'll be spoil for choice when it comes to selecting your accommodation. There are plenty of superb boutique hotels throughout the country, but if you are looking to stay in the most prestigious French luxury hotels, there are a few that stand out from the crowd…


Royal Resort Evian
Perfect for…a luxury retreat in the countryside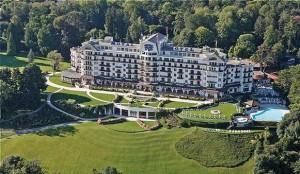 Most of the largest luxury hotels in France are concentrated in the cities, but if you long to combine five star grandeur with the relaxation of a rural retreat, the Royal Resort Evian is the perfect choice. Located at the foot of the French Alps and on the banks of Lake Geneva, it is set in its 47 acres of ground – few luxury hotels in France can boast of so enviable a location. Inside, it is a marvel of baroque architecture and hand crafted wood furnishings. As soon as you walk through the front door, there's no doubt that you are in one of the finest European hotels, and with 11 restaurants, a spa, casino, theatre and its own golf course, you'll never lack luxury experiences to keep you entertained. And neither will the children as any one aged between three months and 16 are looked after and entertained on a Royal scale throughout the year.
Plaza Athenee
Perfect for…Living the high life in Paris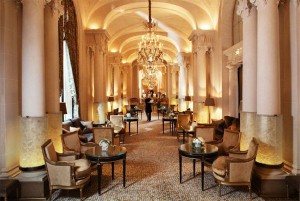 There are plenty of great luxury hotels in the French capital, but there are few that can match the Plaza Athenee for prestige, location, and quality of service. Located just off the prestigious Champs Elysees and close to the Eiffel Tower, the Plaza Athenee has played host to the rich and famous for almost a century since its opening in 1911. Amongst its many excellent rooms and suites, the Eiffel Penthouse Suite offers guests stunning views out across the city and the Royal Suite, with almost 5000 square feet of floor space, is one of most prestigious rooms in Paris.
Categories: Abacos, Europe, France
Tags: Alain Ducasse, Cannes, Cannes Film Festival, Champs-Élysées, Eiffel tower, etraveltrips.com.Travel, France, Lake Geneva, Luxury Hotels, Paris, Plaza Athénée, Resorts, Shopping, sightseeing, travel