Top 10 Chicago hotels for pizza fanatics
Showcasing hotels with or near pizza restaurants in Chicago. Listen for that oh-so-satisfying crunch as you dive into a tavern-cut thin crust, lose your fork in pie-like layers of a deep-dish pizza, and salivate over the cheesy goodness oozing from stuffed-crust slices. When it comes to Chicago, pizza dough and tomato sauce are the bread and butter of this city. Chi-Town is a feast for your eyes—and stomach—as some of the city's best hotels are just minutes from the hottest slices in town.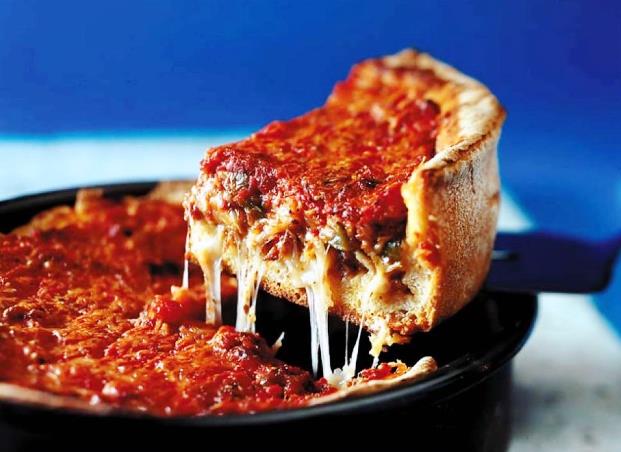 On your next Windy City jaunt, chew on this—our list of 10 Chicago hotels within easy access of the region's famous pies. Based on verified traveler reviews on Expedia.com, these top accommodations are located less than a mile from some of the most coveted Chicago pizza places. Book your flights to Chicago, bring your appetite, and get ready to dig in!
1. ACME Hotel Company Chicago – Pizzeria Uno
ACME Hotel Company Chicago is located in downtown Chicago. A trendy boutique hotel, it prides itself on its tech-savvy ways as it boasts in-room plug and play hook-ups, ACME HOTSPOT TO-GO mobile connection, and lightning-fast Wi-Fi access.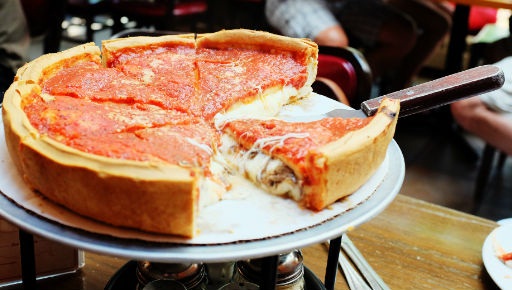 One Expedia.com verified reviewer wrote the following about the ACME hotel, "Great location, friendly staff, comfy bed, awesome shower/bathroom, very convenient to train and bus stops, and just down the street from Pizzeria Uno (great Chicago-style deep-dish pizza)…Great value for the price, especially considering the location. It was the perfect hotel for us, and we have already recommended it to friends and family for future Chicago visits."
You can't get a taste of Chicago without sinking your teeth into some thick, deep-dish pizza. UNO Pizzeria & Grill, which first tossed up deep dish in 1943, serves slices just 154 feet east of the ACME hotel. Named the "The Healthiest Chain Restaurant in America" in 2005 by Health Magazine, this pizzeria whips up flatbread pizza and artisan crusts, too.
Categories: Abacos, Chicago, Illinois, USA
Tags: Art Institute of Chicago, Augustine of Hippo, Blues Fest, Chicago, Chicago-style pizza, Cloud Gate, Family vacations, Food, Illinois, Lollapalooza, Magnificent Mile, Millennium Park, New York