Situated on the mainland of the South Pacific, Fiji is a country blessed with more than 300 tropical islands. These islands are the home for some of the happiest people on the earth.
The excellent thing about this country is that she is known for her luxurious private-islands. There are culinary destinations, top space and of course all-inclusive resorts. Most importantly, outdoor adventures truly attract tourists from across the world to this destination.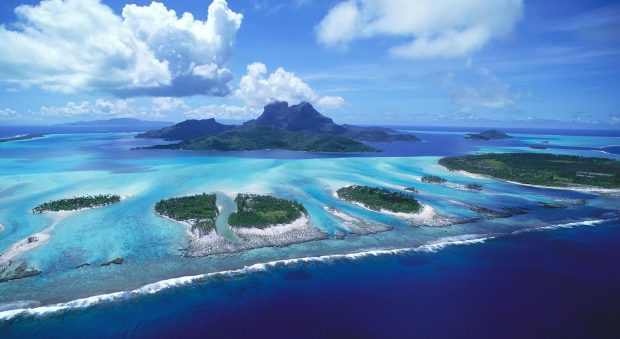 The most exciting thing that tourists experience at Fiji is the culture of the land. The culture helps tourists to get a very warm welcome from the locals. The highly clear ocean water, immaculate, and white sand beaches make this country the ideal destination for tourists.
Not just for tourists, this country is the excellent attraction for families and honeymooners. Those looking for a relaxing location can get the same at this destination. Most importantly, this country is easily accessible through non-stop and convenient flights from San Francisco, Los Angeles or Honolulu Abroad Fiji Airways.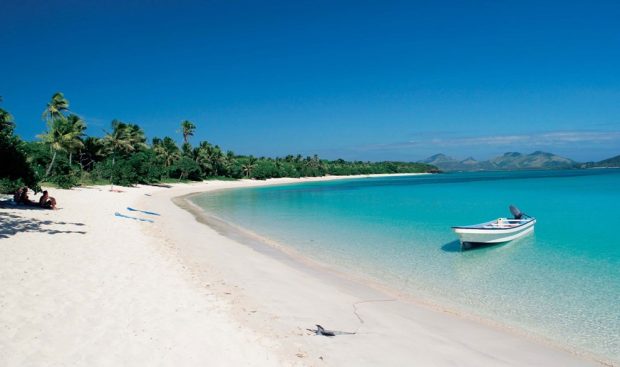 How about accommodation in Fiji?
As you look for the top hotels in Fiji, the good thing to remember is that there are places for everyone. This means that there are hotels for every budget in this great land. The nation has five-star resorts that offer superlative facilities and dining.
Adventurers and backpackers are provided a warm welcome by island resorts and affordable hotels. There are also options for people looking for a village-type home stay at Fiji.
Irrespective of whether you look for a family stay along with your kids or whether you are a honeymooner planning your stay in Fiji, you will find an accommodation in this country. Even, hard-core divers interested in finding the finest coral reefs in the world will find them at Fiji.

Hilton Fiji Beach Resort and Spa:
This resort with a spa is situated perfectly at 2.5 km from the beach on Denarau Island. You will get the chance to discover the bliss of the sand, sea and the sun at this very relaxing resort. You can get a massage by sea or you have the option to select from a wide range of treatments at the Pevonia concept spa attached to this resort. This spa has won many awards for her treatments.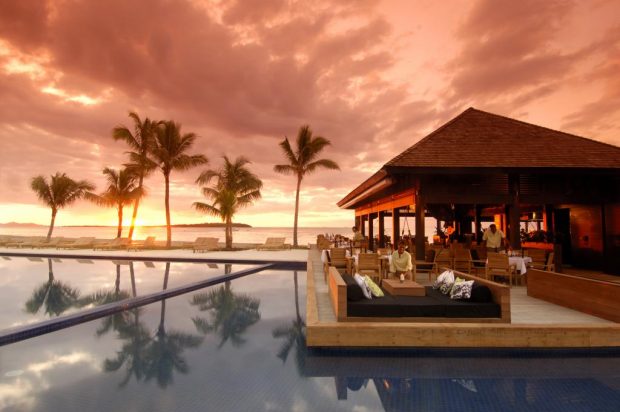 Each guest room in this resort offers a private balcony or terrace. The suites at this hotel provide better luxury and space for the guests. You can enjoy every meal with a view of the ocean when you dine at one of the restaurants attached to the resort.
Some of the best things about this hotel are a couple of beach front restaurants, a fitness center and, an award-winning spa. There is also a swimming complex with 7 pools and the beach front location of the resort makes it an excellent spot for tourists to stay. There are also an adult-only pool and also an adult-only breakfast restaurant at this resort.
Radisson Blu Resort Fiji Denarau Island:
This resort in Fiji is spread over 10 acres of tropical gardens, a private beach, and waterfalls. The resort is located just at a distance of a 20-minute drive from the Nadi International Airport.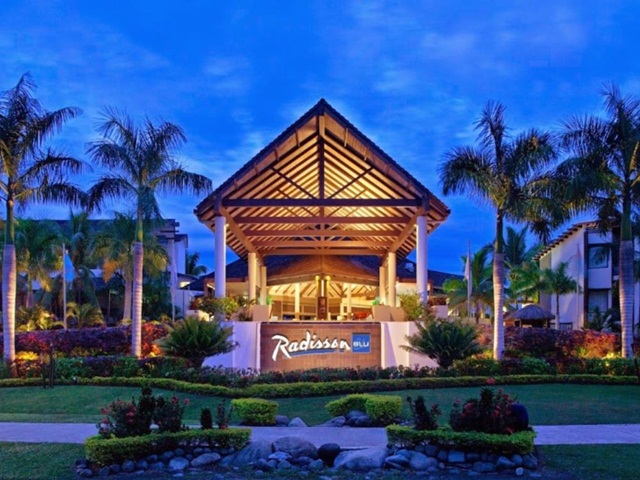 The rooms and suites at this resort are truly spacious. Each room for the guest is provided with a courtyard and a balcony. For guests looking for relaxation, they can just visit the spa attached to this resort for a massage.
Further, when your mealtime arrives, you can choose to visit one of the 6 restaurants attached to this resort. The dining areas in these restaurants are provided with live entertainment and in-pool dining.
For guests looking for some island fun at this resort, they can visit the four climate-controlled lagoon pools attached to this resort. The pools feature the resort's whitewater tunnel slide.
There is also a club for kids to engage in activities. When kids are in the activity club, you can spend time at the golf and racquet club. Even, if you are interested in snorkeling, you can get this adventure at this resort.
InterContinental Fiji Golf Resort & Spa:
This resort has the best facilities inspired by the traditional Fijian Village. The facilities are set among coconut palms and 35 acres of native flora. With the best Fijian hospitality offered at this resort, you can make your business event, wedding or even a family holiday, the more unforgettable in your life.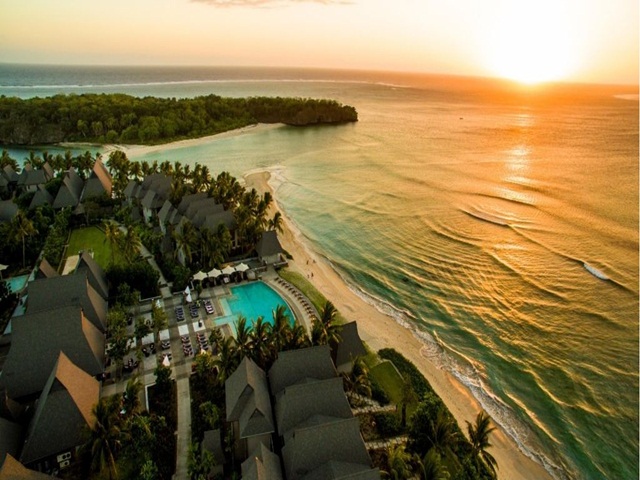 Further, the world-class Natadola Beach will surely bring a relaxing stay at the resort. If you love water sports, you can get non-motorized water sports. If you look for a relaxation, you can spend time in the pool attached to the resort. Otherwise, you can also get the spa facility for an exciting massage.
If you are into sporting, you can just spend your time at the golf course that is PGA endorsed with 18 holes. All rooms at the resort offer the true luxury retreat to the guests. Also, all rooms have an attached Cleopatra bath facility.
Sheraton Denarau Villas:
This is a 5-star resort that boasts 82 luxuriously designed double and triple bedroom villas. The location of the resort at the glistening waterfront of Denarau Island at Fiji makes it the best choice for tourists looking for top hotels in Fiji to stay.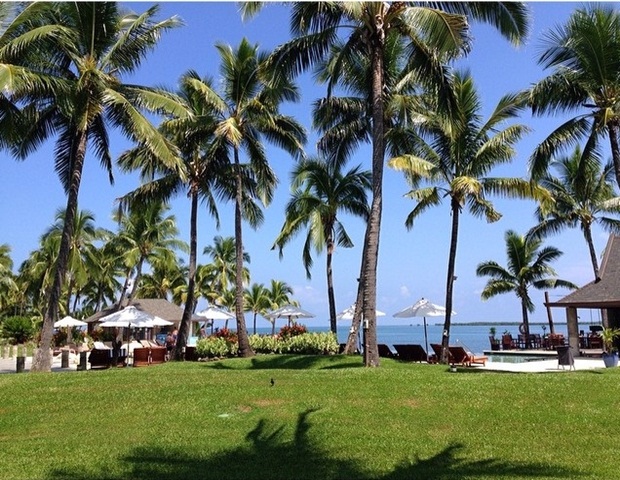 This is a perfect resort for families, larger holiday groups, and friends. The spacious villas in this resort feature private terraces and kitchens that are fully-equipped with all facilities.
These facilities will give you a feeling that you are spending your time at your home. The exquisite dining options offered by the resort along with an endless range of activities in combination with the comfort of a full-service hotel make this the best place to stay.
You can immerse yourself when you stay at this resort on the beauty of the island with stunning island views.
So, let this summer bring you a different experience at the top hotels in Fiji. Of course, you can choose one from the best hotels listed above.