A quote from Delia Ephron reads 'In Los Angeles, by the time you're 35, you're older than most of the buildings'. Yes, things keep changing in this city very quickly.
This sprawling city in Southern California has international recognition. Do you know what for the city has earned the recognition? Yes, you are right she is popular as the entertainment and film land. To be more specific she is popular for the Hollywood.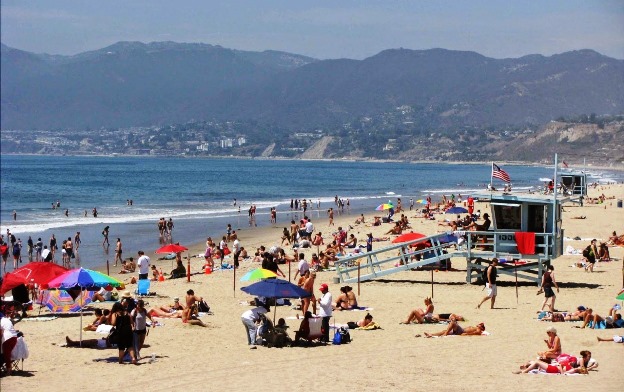 Hollywood is the place that has attracted hopeful actors and actresses from across the United States. This is happening for almost a century now. Now, the city is culturally driven and can bring a whole lot of experience.
Sun seekers are thronging the city for enjoying the warm climate and beaches. The getting around is made easier with the recent launch of the bike share program in the city. If you visit along with your family, Universal Studios and Disneyland are key places to visit. There are places to explore for everyone. Let us explore the top places to visit in Los Angeles California:
Disneyland: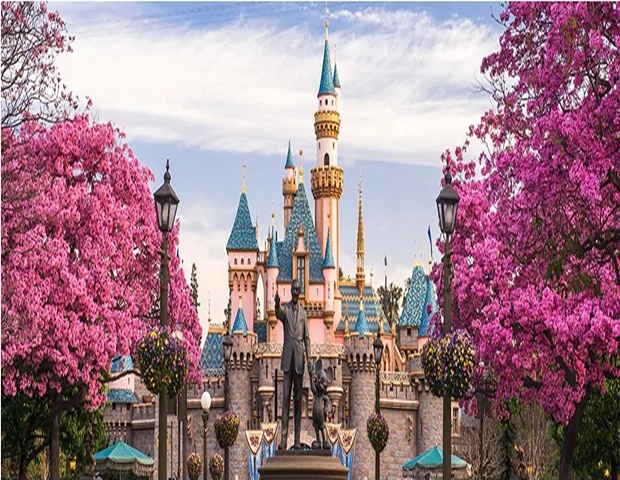 To make your family trip to the Los Angeles the most memorable, you should visit Disneyland. This is the most popular amusement park in Southern California. Your kids will be amazed at the glimpse of the world-popular characters like Goofy, Donald Duck, and Mickey Mouse. They will feel highly excited to capture pictures with these characters.
In fact, many people plan their visit to Disneyland not as a single-day visit. With the wide range of rides, you cannot cover everything in a single day. If you look for more adventure and action, you should visit the Disneyland California Adventure Park. It was established during an expansion project is a must visit. You will be enthralled with the 7 lands constructed based on movie themes.
Not just Disney characters and rides, you can get your shopping needs met. Of course, you can satiate your taste buds with the restaurants and hotels. A wholesome experience is assured at Disneyland.

The Griffith Park and Observatory:
If you have a fascination for parks, you can plan your visit to the Griffith Park. This is the largest state park in California. Not just the park, inside the huge campus, you will be excited with many attractions.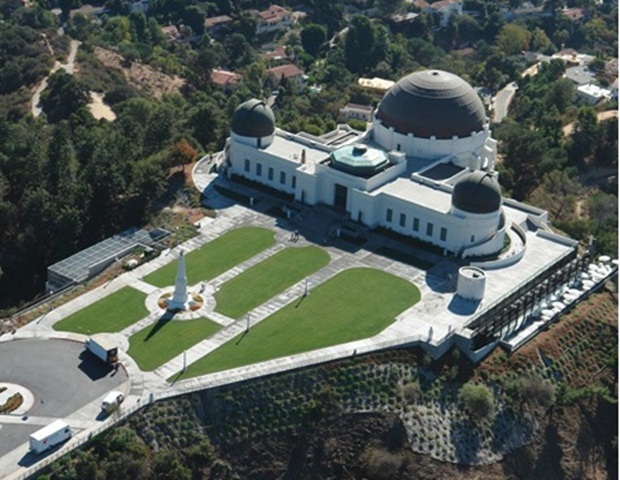 Yes, the Griffith Park is the home for the Los Angeles Zoo. She also has hiking trails, tennis courts, and golf courses. In addition, there is a riding center created for the Olympic Games 1984.
You will also find a Green Theater, a planetarium and also the Griffith Observatory within this campus. If you wish to get a panoramic view of the entire city of Los Angeles and beyond, you can get the picturesque drives and walking trails at the mountains.
Let me tell you one thing: If you look for experience-based fascination, you will get it at the Griffith Observatory. The main icing on the cake in the observatory is the look through the Zeiss Telescope. This telescope is used for planet and moon viewing.
For the visitors, the telescopes are free to watch each evening. Even, you can see solar telescopes in this place to view the Sun.
Hollywood:
Hollywood is a suburb in Los Angeles and it is a tourist attraction itself. The reason is that this place has its own history and it is one of the iconic sites in the United States.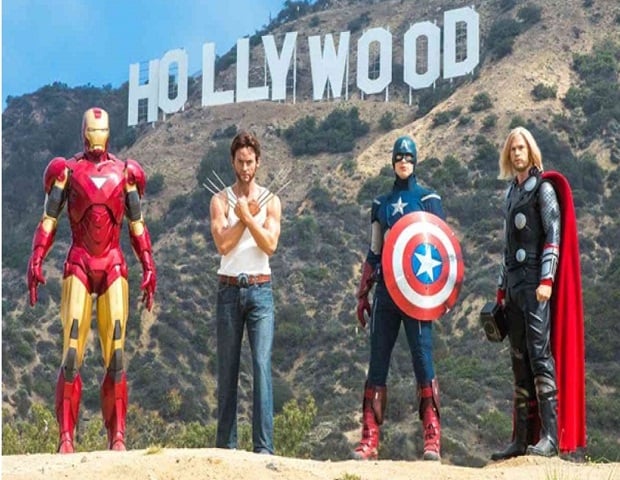 In case, you have a great attraction for the film industry, you should visit this place for sure. You will experience the glamor of the silver screen in this place for sure.
If you look for a day or two of sightseeing in Los Angeles without spending hefty money, you can choose Hollywood. The other things like the Chinese Theater, the Walk of Fame needs a mention. Also, The Hollywood Boulevard can fill a single or double day with sightseeing. Even, you can spot one or two Hollywood celebrities here, if you are lucky enough.
Every year, the Hollywood attracts millions of visitors, who reach here to pay homage to the great stars they see on big screens. So, you can get the pride of visiting such a historical spot at Los Angeles.
The Getty Center:
If you have a great attraction towards historical things, you should visit this museum at Los Angeles. The design of the building and the attractive grounds offer an excellent setting for this impeccable museum.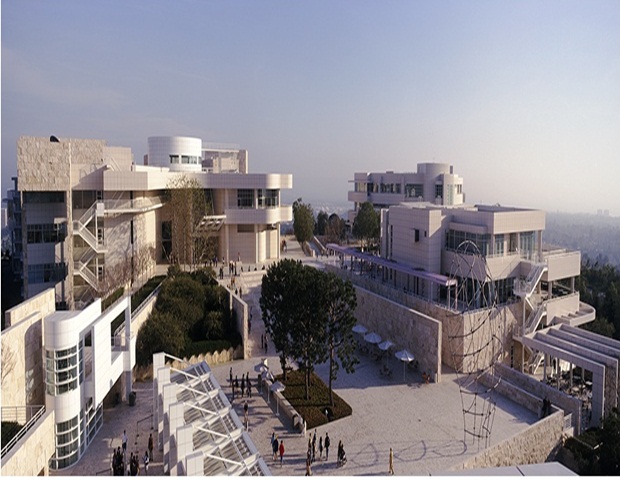 You will see decorative arts, sculpture, drawings and European paintings in this museum. In addition, you will see attractive 19th and 20th century photography.
Is your interest is to explore museums among the top places to visit in Los Angeles, California? Then, you can visit the Los Angeles County Museum of Art (LACMA), the Norton Simon collection. Remember to add the Huntington Library, and dozens more to your itinerary.
How about a visit to the Santa Monica?
As you are looking for top places to visit in Los Angeles California, you should choose this unique destination. Regardless of whether it is individuals with a laid-back or chic attitude, they will find this place interesting. This place has a population that ranges from techies to business people. You will also see yoga devotees, skateboarders, and surfers.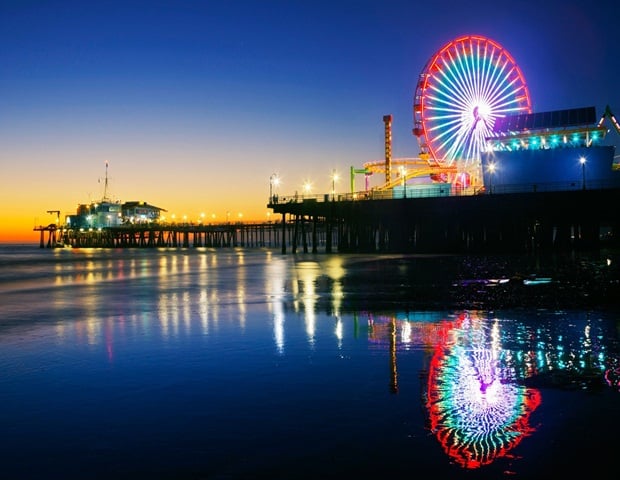 Most tourists throng the Santa Monica for the Santa Monica Pier with its beautiful Ferris wheel. But, your family will get different experiences in this beach city close to Los Angeles.
Irrespective of whether you wish to explore high-end boutiques or vintage stores, you can find everything here. If you are into action, you can check out the 26-mile path along the waterfront. Otherwise, you can also wander along the 3rd street Promenade. Here, you can find street performers in addition to getting the best shopping experience.
Conclusion:
In addition to these top destinations for tourists looking for top places to visit in Los Angeles California, you will be enthralled with many other attractions in this great city. So, are you ready to buckle up for an unforgettable life experience by planning your trip to Los Angeles?