Tokyo is the capital city of Japan and it is also named as the most populous metropolis in the world that's why it is often called Greater Tokyo. It is located at the upper part of Tokyo Bay on the Pacific Coast of central Honshu which is the largest among four main islands of Japan, where it lies between the Pacific Ocean and Sea of Japan. Being the major gateway to Japan, tourism is a major industry of Tokyo with millions of visitors a year visiting from other countries and other cities of Japan.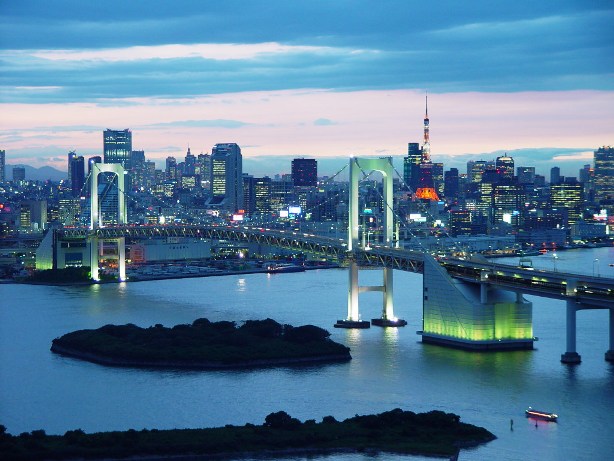 Aside from magnificent temples and shrines, high rise buildings and modern bullet trains, Tokyo also has beautiful parks and gardens. Tourists can also visit the museums and theme parks.
Here are the top things to do while visiting Tokyo:
Visit the tallest building in the city – Visit the Tokyo Metropolitan Government Building or also known as Tocho or the Tokyo City Hall. It is highly recommended to visit the observation deck when it opens in the morning because it is the best time to view Mount Fuji.
Walk around the Tokyo Imperial Palace East Gardens. Enjoy the beautiful scenery especially during the cherry blossom season between March and early April.
Go to the oldest and one of the most significant temples in the city, the Sensoji Temple. It is the focus of the largest and most popular Matsuri, the Shinto festival which takes place over 3 to 4 days in late spring.
Enjoy shopping and learn about Tokyo's fashion in these
places: Odaiba, Shibuya and Harajuku. Those are the hottest shopping areas of the city.
Meiji Jingu Shrine is a must to see for every visitors of Tokyo. Witness a Shinto wedding parties parading at the grounds of the shrine and see beautiful brides wearing the gorgeous traditional kimono.
Categories: Abacos, Asia, Japan, Tokyo
Tags: City Vacations, Historical site, Japan, Museums, Shopping, sightseeing, Tokyo, travel, vacation