Top Tourist attractions in Canada
Canada is the perfect blend of old and new. Treat yourself on holidays to Canada by visiting the popular tourist attractions of the destination. Find the list of Popular tourist attractions in Canada here.
Ten provinces and three special provinces spread out over some four million square miles of undiluted entertainment and fun – this is Canada for you. Be it the old world charm in quaint villages or the electrifying modern wonders in gleaming cities, Canada is the perfect blend of old and new. Treat yourself to three magnificent attractions of the destination.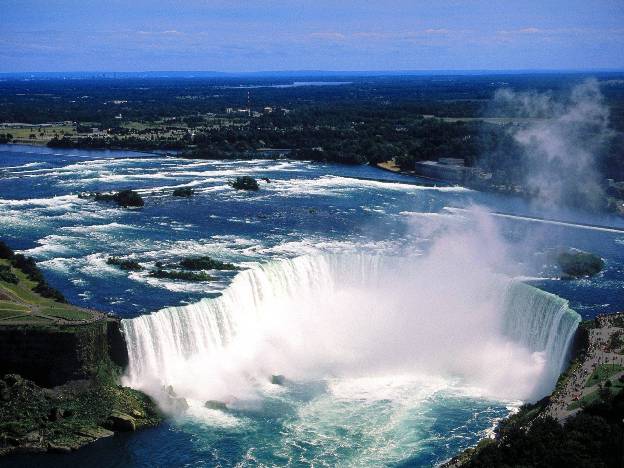 Niagra Falls
These majestic waterfalls leave one speechless. To witness the splendour of these falls at their peak, reserve your seat with one of the cheap flights to Canada for the late spring or early summer months. Don't forget to capture the beauty of these devilishly attractive falls in your camera.
Ottawa
If culture turns you on, remember to keep Ottawa on the itinerary while booking flights to Canada. The destination is an all time favourite holiday spot. While summers spell as the chance to follow exhilarating biking tracks and chill out in gardens, the winter visitor may try out skating at the frozen Rideau Canal. This canal is often said to be the largest skating rink in the world. Don't forget to check out on colourful events like the Changing of Guard on Parliament Hill and the RCMP march.



Montreal
Looking for a French experience in Canada? Plan a holiday in Montreal. This pristine compact city is full of French boutiques and after Paris remains the largest French speaking city in the world. While gourmets may sample the irresistible temptations served in world famous restaurants, party animals can paint the town red at the numerous nightclubs.
Categories: Abacos, Canada, Montreal, New Brunswick, North America, Quebec, Vancouver
Tags: Adventure Travel, Canada, City Vacations, Family vacations, NIagara Falls, Quebec, Romantic getaways, Toronto, vacation