Peeking behind the scenes at the country's oldest baseball stadium.
Growing up in southern New Hampshire, I rooted for the Boston Red Sox. Most New England schoolchildren in the 1970s and 1980s knew the names of big hitters such as Carl Yastrzemski and Wade Boggs, catcher Carlton Fisk, and pitcher Roger Clemens. My parents weren't huge sports fans, but every once in a while we'd make the one-hour drive to Boston to catch a summer game at historic Fenway Park.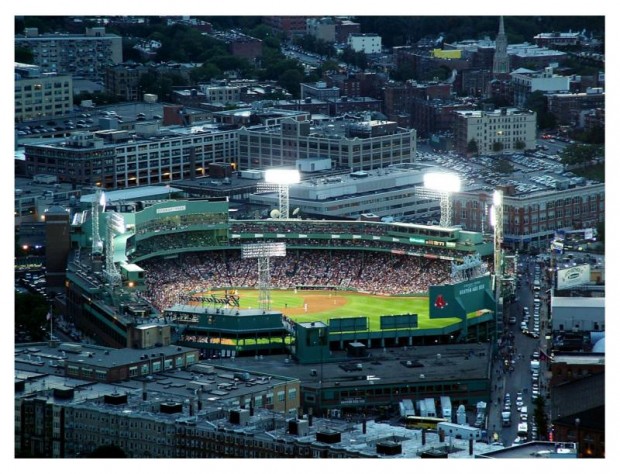 Inside the park, I enjoyed eating the giant hot dogs ("Fenway Franks") and popcorn (pronounced "PAP-con" by Bostonians) as much as I enjoyed actually following the game. Even as a 10-year-old, I could appreciate the park's intimate feel, the old-timey manual scoreboard, and its high left-field "Green Monster" wall.
A few decades after first setting foot in Fenway Park, built in 1912 and the oldest park in Major League Baseball, I took an hour-long tour of the home of the Red Sox to learn about its legendary past.  Even if you're not a diehard member of Red Sox Nation, baseball fans (in general) and history buffs will enjoy this insider look at one of the most storied—and smallest—ballparks in the United States.
Over the course of the tour, knowledgeable tour guides outlined the park's quirky features and shared funny stories with great enthusiasm and entertaining commentary. Here are some of the highlights.
The Red Seat. One lone chair in the green right-field stands has been painted bright red to commemorate the 502-foot homer Ted Williams blasted there in 1946. This remains the longest home run ever hit at Fenway. The ball struck the head of a 56-year-old fan from Albany, New York, boring a hole into his straw hat; he walked away, famous and (relatively) unscathed.
Categories: Abacos, Boston, Massachusetts, USA
Tags: Baseball, Boston Red Sox, etraveltrips, Fenway Park, Great Ballparks, Historical site, major league baseball, travel