The first destination the majority of people think of when it comes to travel to Argentina is Buenos Aires. Anyone visiting Argetnina should definitely spend a couple of days in South America's most European feeling city to experience the sights and sounds. Patagonia is another amazing destination which ranks high among vacationers. For the adventure traveller, this is a paradise with plenty of places to hike, bike, raft and do much more. But if that isn't the type of travel you prefer, or if you just want to take a break from that, fear not. You can easily make a luxury trip to Salta and score some memories you won't soon forget.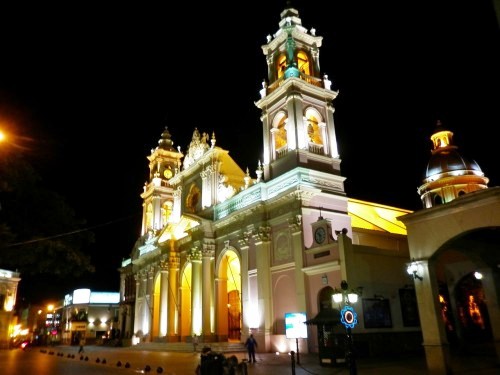 The area in the vicinity of Salta is a place where you may do some touring of wineries but there's much more to this destination. House of Jasmines ranch is a magnificent place to stay here and the whole property has been developed via renovation of an old mansion which has parks and gardens surrounding it in almost a 100 hectare area.
The surrounding country along with the cozy rooms in this boutique hotel, along with the spa and restaurant make sure that you find your time there as pleasant as your tours around the region.
People looking to stay right in the city of Salta can opt Legado Mitico. It's really a unique boutique hotel with just eleven rooms, each one of which reflects a specific personality from the area such as "The Writer", Juana Manuela Gorriti or a generic character like "The Gaucho".
The hotel provides a perfect way of immersing yourself in the local culture and history.
There are amazing landscapes around the city of Salta and along with that you have a number of ways to enjoy them.
Those inclined to activities can go for some great options such as rafting, horse riding, hiking and biking. There are a number of varying facets to the entire topography ranging from breath-taking mountains, lush green valleys to wonderful salt flats. Take out ample amounts of time for stopping in various locations around the place to have the real feel of the local culture of the north which otherwise is difficult to gauge if you've taken on some arranged tours conducted by travelling companies.
Categories: Abacos, Argentina, Salta, South America
Tags: Adventure Travel, argentina, Buenos Aires, Cafayate, Family vacations, Gaucho, Juana Manuela Gorriti, Patagonia, Salta, South America, Wine tours