Maybe you don't want an active vacation at all. Maybe what you'd really like to do is lie back and soak up some sun. Or maybe you can't decide. You'd like to relax, but you'd also like the excitement of seeing new places. Cruises offer the best of two worlds. The chance to travel while you enjoy the pleasures of resort life at sea. The new superliners really are floating resorts, with a lineup of activities ranging from exercise classes and trapshooting to lectures, dance lessons, contests, and the chance to strike it rich. And few resorts can match the menus on cruise ship, where something is being served almost nonstop from 7:00am until that midnight buffet.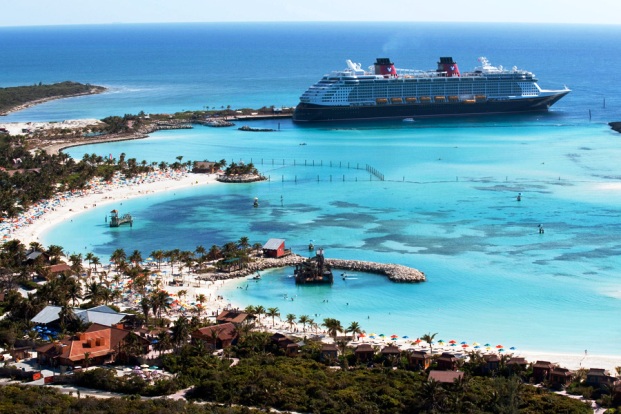 Ship travel is also safe, easy, and convenient. Accommodations, activities, entertainment, and lavish meals are all part of one package price, often even including transportation to the port of departure. And you can travel to a number of new places on one vacation without the hassles of making plane connections or dealing with luggage. No matter how many ports you visit, once you unpack, you never face a suitcase again until you head home.
Recent changes in the cruise industry offer more good news for single people. No longer catering only to the wealthy or to older travelers, many cruise lines have updated their facilities and programs, shortened their itineraries, widened their offerings and costs to appeal to a much wider audience. It is only fair to warn, however, that a cruise vacation by yourself does present some special challenges. In spite of the increase in numbers, singles remain a definite minority on most cruises. The abundance of females may be welcome news if you are a male, but therein lies the dilemma for women.
After dinner, couples naturally couple up. Evenings on shipboard are romantic, particularly on the nights when everyone dresses up for dinner, and it isn't much fun to be alone. Yet that's exactly what you may be, and you should know it in advance. If you are a female who will feel like a wallflower without a dancing partner, don't go on a cruise by yourself.
If, however, you can enjoy the pleasures of days at sea and be content to watch the evening's entertainment and then maybe read a good book at night, cruising is for you. With all those couples around, cruising is a situation where you really want to find compatible single company, even just a good buddy of your own sex. The new cruise liners keep getting bigger and bigger, and it is harder to meet people on an enormous ship. On a large ship, it takes a little luck and a lot of effort because it is easy to feel lost on ships with more than 1000 passengers. The only people you see regularly each day are those at your dinner table, so your seating assignment is crucial.
Ask to be placed at one of the largest tables, which usually seats eight, to increase your chances of meeting people you'll want to spend time with. And request the second, or later, seating. The first seating tends to attract those who are early to bed, and because the dining room must be cleared ahead for the next sitting, there is little time for lingering over conversation. Persistence and an outgoing attitude are needed to search out the other unattached passengers on board a big ship.
Even on ships that hold a singer mixer, if you don't connect at that early gathering, there are no set places afterward to meet the other single passengers on board. To better your odds of meeting people, sign up for lots of daytime activities. Women should not be afraid to try the bar, which is easy and comfortable to do on a ship. A piano bar is often a particularly pleasant gathering place. If the lack of romance does not deter you, you can concentrate on the other pleasures of being at sea. And these are plentiful. There's nothing quite like the sense of freedom you feel standing on a breezy deck and gazing at the limitless horizon or the excitement of watching a new port loom ever closer into view. With a group or on your own, your first decision when planning a cruise should be based on which ports you most want to visit, and that depends a lot on the season.