Vacation on a cruise ship
Maybe you don't want an active vacation at all. Maybe what you'd really like to do is lie back and soak up some sun. Or maybe you can't decide. You'd like to relax, but you'd also like the excitement of seeing new places. Cruises offer the best of two worlds. The chance to travel while you enjoy the pleasures of resort life at sea. The new superliners really are floating resorts, with a lineup of activities ranging from exercise classes and trapshooting to lectures, dance lessons, contests, and the chance to strike it rich. And few resorts can match the menus on cruise ship, where something is being served almost nonstop from 7:00am until that midnight buffet.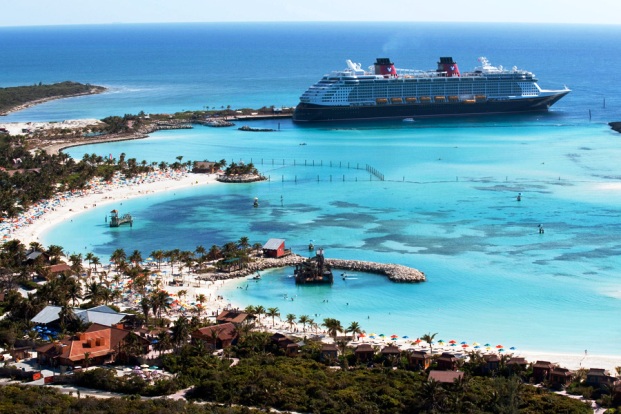 Ship travel is also safe, easy, and convenient. Accommodations, activities, entertainment, and lavish meals are all part of one package price, often even including transportation to the port of departure. And you can travel to a number of new places on one vacation without the hassles of making plane connections or dealing with luggage. No matter how many ports you visit, once you unpack, you never face a suitcase again until you head home.
Recent changes in the cruise industry offer more good news for single people. No longer catering only to the wealthy or to older travelers, many cruise lines have updated their facilities and programs, shortened their itineraries, widened their offerings and costs to appeal to a much wider audience. It is only fair to warn, however, that a cruise vacation by yourself does present some special challenges. In spite of the increase in numbers, singles remain a definite minority on most cruises. The abundance of females may be welcome news if you are a male, but therein lies the dilemma for women.
Categories: Abacos, Cruises, Travel Tips
Tags: canary islands, cruise, Cruise line, cruiseship, Recreation, Specialty Travel, travel, United States