Visiting Mendoza Argentina
The first location most people think of when considering visit to Argentina is Buenos Aires. It is South America's only city that has a inbuilt European feeling attached to it and as a traveler you need to spend some time here for absorbing the beauty which exists in its sights and sounds.
Another well-known area to visit is Patagonia. For the adventure traveler, this is a heaven with loads of areas to hike, bike, raft and more. But if you are somebody trying to find a beautiful and relaxing break from the boring routine life, there are many great options too. You can easily make a luxury excursion to Mendoza and score some experiences you won't soon forget.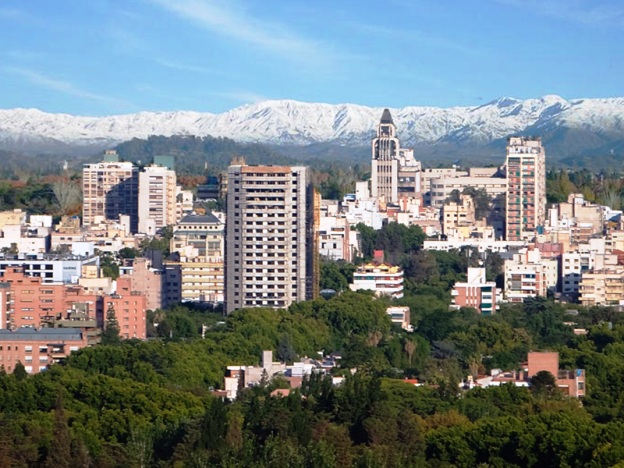 Mendoza is the center of the wine region of Argentina and a luxury travel here has a tendency to focus on touring across the areas having many vineyards. For starting tours, there are many options. An easy way of doing this is to have your base in Mendoza and after that getting on some private tours around the entire area. A good choice in this regard will be to plan your lodging at the Cavas Wine Lodge which is situated on the outskirts of the city. The lodge features only 14 suites, each with its own plunge pool, personal terrace and fireplace. Blend this with the on-site spa and the excellent wine cellar and you could be tempted to do all your tasting right there.
But you will find many more luxurious places to visit or to stay in the Mendoza area. Another choice is to take your time travelling around the area, staying for a night in various vineyards or lodges along the way. If a private car seems too boring a way to do that, it can also be done on horse back or bicycle. Club Tapiz is a popular name when it comes to luxury accommodation and has a total of 7 rooms constructed in a residence belonging to the 19th century era along with the surrounding 10 hectares of vineyards in addition to the spectacular view of the Andes. Vistalba Inn has just a couple of rooms, allowing for the ultimate privacy. Admirers of French styles will love La Bourgogne which has a mixed attribute of native and French style of life. Another great option is the Algodon Wine Estates where you have 5 ultra modern suites plus a gourmet restaurant and an 18-hole golf course for passionate golf lovers.
Categories: Abacos, Argentina, Mendoza, South America
Tags: Andes, argentina, Buenos Aires, Family vacations, Malbec, Mendoza, Patagonia, South America, Wine, Wine tours