Tourist Attractions In Zagreb Croatia
The city of Zagreb Croatia is one of the most popular holiday destinations in Europe, for people from all round the world. Over here, you can enjoy the sights of many stunningly beautiful and classy tourist hotspots. Getting affordable accommodations in Zagreb is hardly a problem either. In the current article, we would list out 10 places that you should visit, while in Zagreb: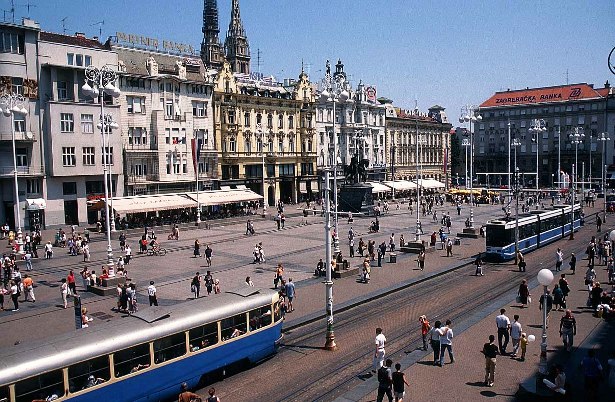 The Croatian National Theater – If you wish to get an inkling of the typical Croatian musical culture, book your seats for a theatrical performance at the National Theater. Classy programs are held on a regular basis at this place, and the building itself has a distinct aura and charm. You will enjoy a nice, captivating evening here!
Lotrscak Tower – Want to catch a bird's eye view of the entire city? Plan a trip to the Lotrscak Tower, and purchase tickets for going to the top of this building. There are several theories regarding the purpose for which this tower was initially built – each of them having to do with the ancient battles between Croatia and Turkey. You can ask the staff at the rental apartments in Zagreb where you are staying, for the road directions to this popular tourist destination.
Museum of Broken Relationships – The name is innovative, and the exhibits at this museum are far from being run-of-the-mill too! Over here, you will find evidences and souvenirs from famous romantic sagas from all over the globe, which met with tragic endings. Situated in a central location near many rental Zagreb apartments, this museum would emotionally bowl you over.
St. Mark's Church – Get a feel of the religious beliefs and customs of the people of Zagreb, by including this elegant and rich-on-heritage church in your 'places-to-visit' list. The ambiance of the St. Mark's Church is soothing, and it also bears evidence of excellent sculptural works, from a bygone era.
Categories: Abacos, Croatia, Europe, Zagreb
Tags: City Vacations, Croatia, Dolac Market, Gornji Grad, Maksimir Park, Mirogoj Cemetery, Museum of Broken Relationships, Zagreb, Zrinjevac