Travel to Abilene, the defining city of West Texas, where the frontier spirit is still applied to discovery, development and creativity. Some may think the west begins in Fort Worth, but Abilene is where it's in full gallop. The spirit of the Texas Frontier lives and breathes in Abilene, which in the span of a century transformed itself from tent city to cultural center, cow-town to college town, all without losing the flavors of the past.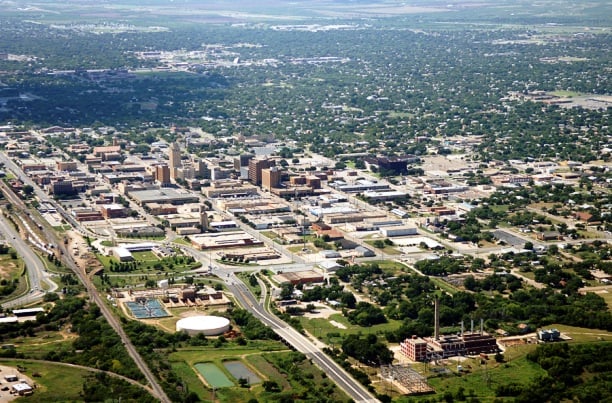 Abilene's civic progressiveness has given it a number of cultural and entertainment attractions in excess of what would be expected for a city of 120,000. Abilene serves as a cornerstone for cultural and heritage activities in West Texas. Abilene's many attractions include opera, a Philharmonic, Broadway Plays, Ballet, dinner theaters, and the only accredited Zoo between Fort Worth and El Paso. During your vacation, discover your wild side at the Abilene Zoo and get up close and personal to over 170 species. Feed a giraffe, roar with the lions or cringe in the creepy crawler exhibit.
Thanks to modern technology, it's possible to relive those early days. At Frontier Texas! travelers meet – at least figuratively – some of the real men, women and children who lived, and died on the Texas Frontier. Stroll through downtown galleries, shops and world class exhibits during your vacation.
Abilene is not only a great place to vacation, but a great place to live and work. Education, retail, Dyess Air Force Base, medical, tourism and the Oil, Gas and Wind Industries all contribute to our diverse economy. The World's Largest Wind Farm is in the Abilene area.
Travel to Abilene, just 150 miles west of Fort Worth, and experience the Friendly Frontiers' mix of western heritage and contemporary culture.
Abilene Must-Sees
Step back in time and take a walk through the wild Texas frontier at Frontier Texas!, one of Abilene's most popular attractions. The museum features full-size holographic figures of the people who lived and died on the frontier from 1780 to 1880. You'll witness buffalo stampedes, shoot-outs and wolf attacks, and you'll come face-to-face with cowboys and Comanche Indian warriors.
For another look at life on the frontier, visit the Buffalo Gap Historic Village, with 21 buildings dating to the period 1870 to 1920.
Enter another era, as you tour historic downtown with its collection of 1920s and '30s art deco buildings, including the Paramount Theatre. Also visit the Grace Museum complex, which includes a children's museum and museums of art and history.
World War II history buffs may enjoy the 12th Armored Division Memorial Museum. The Abilene Zoo is a top attraction and a favorite for families.