The prestigious Trump Hotel Collection acquired the Doral Miami Golf Resort & Spa, to create the Trump National Doral Miami, in June 2012 with exciting plans for a comprehensive, $250-million transformation of the iconic resort restoring it to the magnificence of its heyday half a century ago. Today, the prestigious 800-acre resort near Miami airport boasts a completely re-designed clubhouse, 643 new deluxe accommodations, luxurious event spaces, premier dining, four championship golf courses plus all new re-imagined recreational amenities. The latest and last enhancements include the all-new Trump Spa and Trump Spa Suites.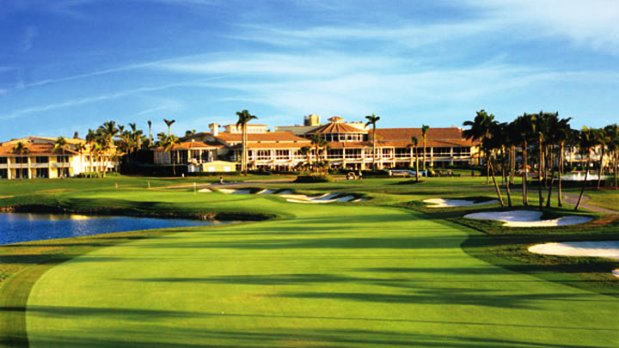 Superior accommodations, rebuilt championship golf courses, a redesigned clubhouse and Trump's signature five-star service will exceed the highest expectations of the most discerning guests and passionate golfers. Accommodations with designer toiletries are just one of the great features you'll find at Trump National Doral Miami, an excellent solution for those looking for spa resorts in Doral. Miami International Mall is nearby and you will be within easy reach of Tobie Wilson Park and Mall of the Americas. Moreover, Dolphin Mall and Miami Springs Golf Course are close to the resort.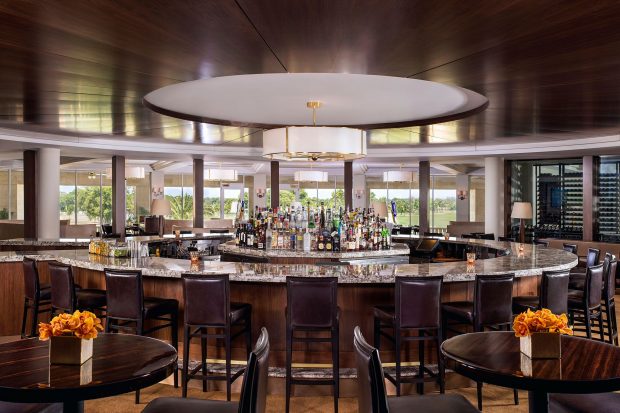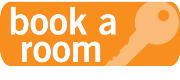 Highlights include Spanish Revival architecture, golf course redesign by Gil Hanse, revamped lodges and guestrooms, a new restaurant and bar concepts, redesigned pools and spa, landscaping renewal and technology upgrades to all meeting spaces.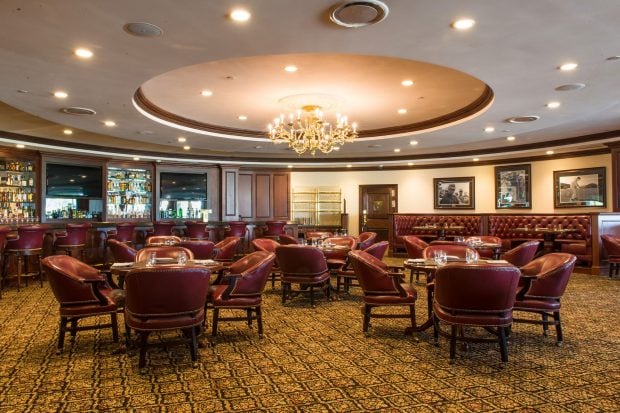 Vintage Florida glamor is the inspiration for the sophisticated redesign of the guestrooms. The guestrooms will feature a stylish palette of elegant neutrals – including ivory, Champagne, and caramel – accentuated with mahogany veneers and gold-leaf Spanish revival details.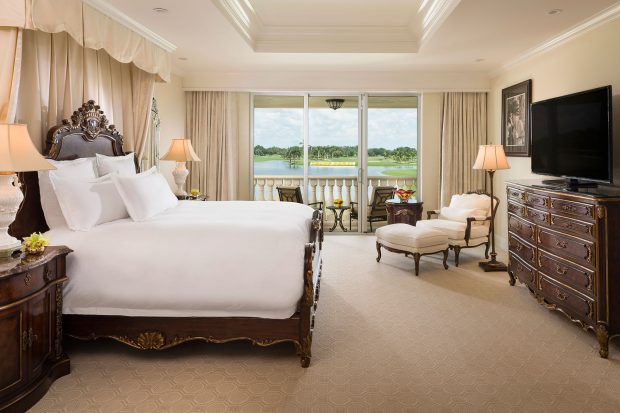 Furnishings and details will include golf-inspired tartan plaid, classic herringbone, and geometric patterns, while vintage artwork will feature photos of golf legends that have either played Trump National Doral Miami's renowned Blue Monster course or are admired by Donald J. Trump.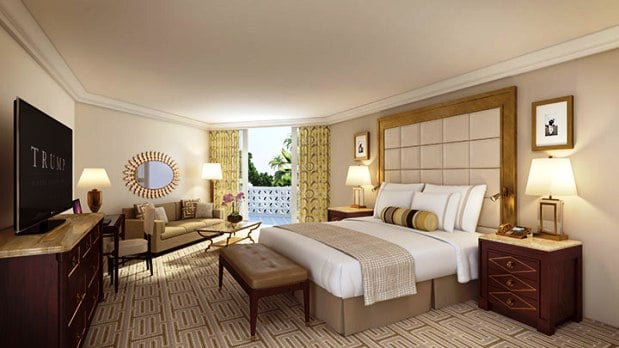 From the Latin-American inspired steakhouse, Mesazul to our Tapas inspired Bossa Nova Lounge, we offer inventive menus prepared by the acclaimed chefs to satisfy every palette. In the evenings, sip on inventive cocktails while listening to live Latin entertainment at Bossa Nova Lounge.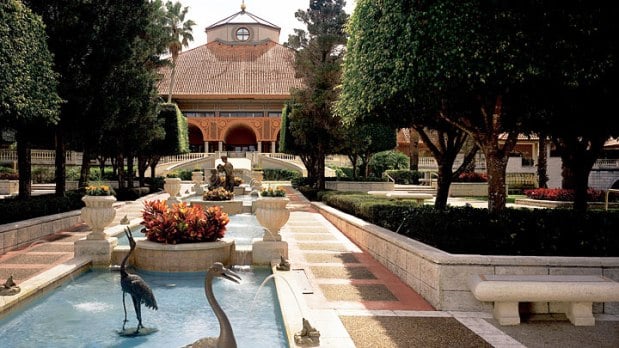 Whether a round of golf, spa indulgence or the ultimate in leisurely relaxation is what you're looking for, you'll find something wonderful to enjoy waiting for you among the 650 tropical acres. The luxury resort features championship golf courses, golf practice facility, the acclaimed Jim McLean Golf School, indoor & outdoor pools, fitness Center/weight room featuring Technogym equipment, tennis.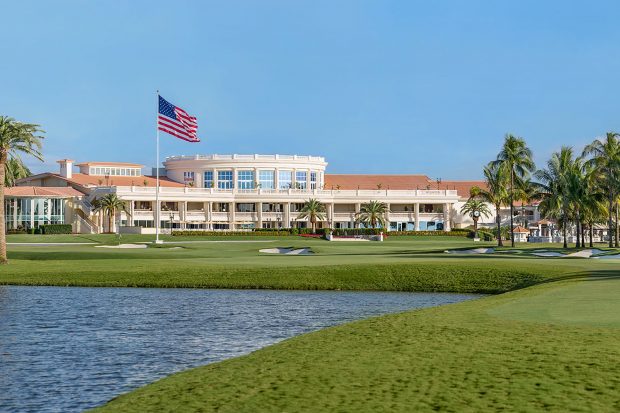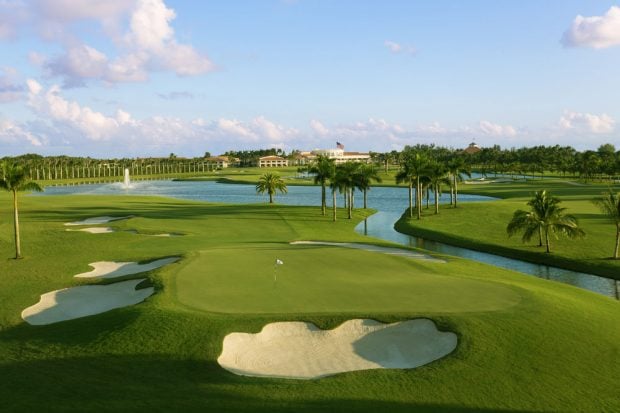 The Spa at Doral is the place to be for rest and relaxation, offering aromatherapy, body scrubs, body treatments, body wraps, as well as massages, facials, and beauty services. This resort has 6 restaurants. Don't forget your swimming goggles and swimsuit as this resort features an outdoor pool. Fancy sipping an ice-cold drink by the pool? Don't miss out as there is also a poolside bar.
Multilingual staff at the 24-hour front desk can provide tour/ticket assistance and express check-out. This resort is great if you are bringing the kids along as it offers a children's pool, a children's club and supervised childcare/activities.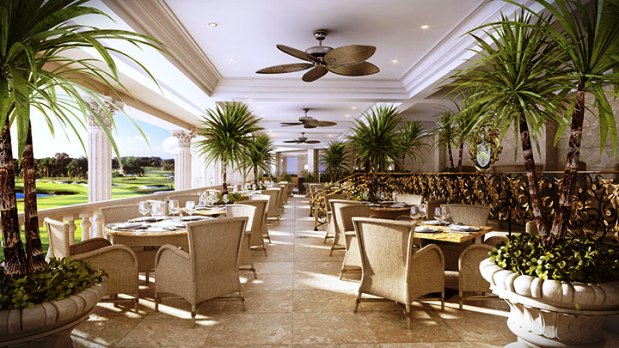 If you are planning a meeting, this resort has a business center and conference/meeting rooms in addition to a technology helpdesk, secretarial services, computer rentals and audiovisual equipment, so you are sure to have everything you need to make your event a success. You can also benefit from exhibit space and event catering. Wi-Fi is available for a fee.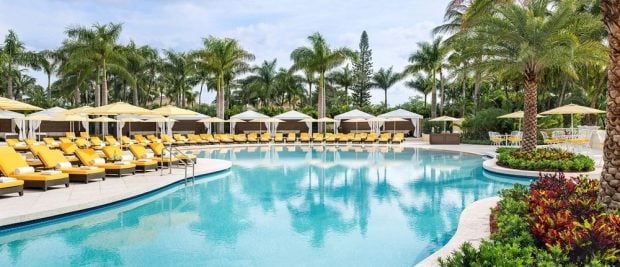 Enjoy free newspapers in the lobby, where you will also find a safe at reception for your valuables. Other amenities include a hair salon, gift shops/newsstands, dry cleaning/laundry services, ATM/banking services and an elevator (lift).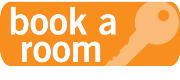 Trump National Doral Miami 
4400 NW 87th Ave
Save
Save