Our beach bucket list consists of the world's most fabulous ten beaches. These beaches are dotted across the globe from Malaysia to Massachusetts. They are on every discerning sun worshipers bucket list. These are the beaches we dream of, the places we never want to leave, and long to return to.
Tastes vary from one person to another. You may prefer to lounge under a palm tree in peaceful seclusion whilst the next person may love to strut their stuff along the sand in the latest bikini showing off an almost all over suntan. Then there are of course those who really want that all over tan, no swimwear required.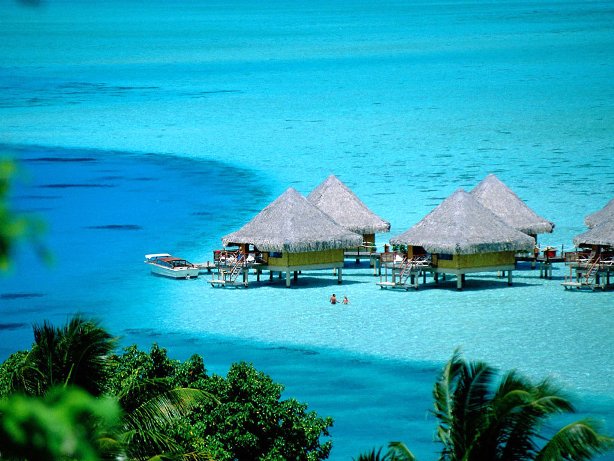 Taking everyone's tastes into consideration research has identified the top four requirements for all 'beach babes' as being what I like to call the "S List" -Sun, Sea, Sand and Surroundings – and have come up with ten of the best.
1. Seychelles
Ancient boulders guard the sandy beaches and warm shallow waters making these beaches nothing short of picturesque. It is hard to say which Seychelles beach is the most beautiful. None are crowded, some only accessible on foot.
We'd suggest you visit more than one when you are holidaying on these stunning islands. For nature lovers this is a great place for bird watchers and you can spend time observing the islands giant tortoises. If you feel like some time off the beach you could enjoy one of the many inland jungle trails or enjoy dining at one of the many exquisite restaurants.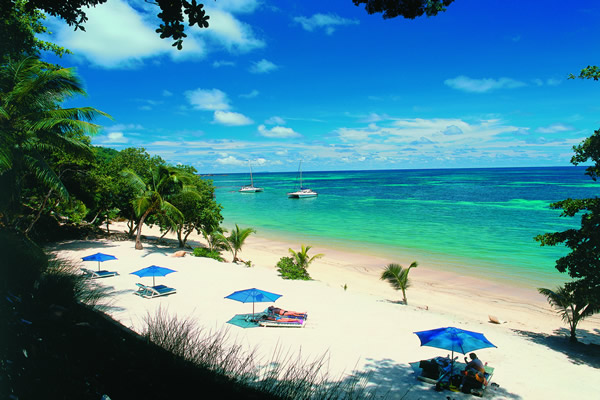 2. Bora Bora, Tahiti
Bora Bora is possibly the worlds' most famous single island. The famous lagoon is a haven for those who love water sport. Windsurf, scuba dive, jetski, snorkel, kite-board, waterski or just swim and suntan. The island is a renowned honeymoon destination, if the lagoon is not quite what you are looking for, the beaches are serene, calm and beautiful. This is the perfect romantic getaway.
Love has no choice but to blossom in this peaceful paradise.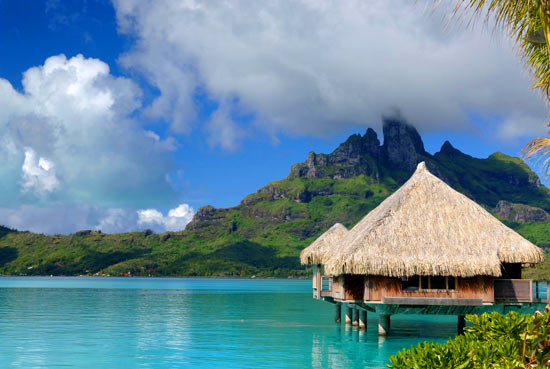 3. Maldives
You can island hop and enjoy superb accommodation, idyllic beaches and incredible marine life the whole way! This is scuba paradise! The sea life is truly amazing and you don't have to be an expert diver to enjoy it. There are many schools for beginners and, if you don't think scuba diving is for you, you can snorkel, hire a boat and explore the islands or just lie on the beach and relax completely.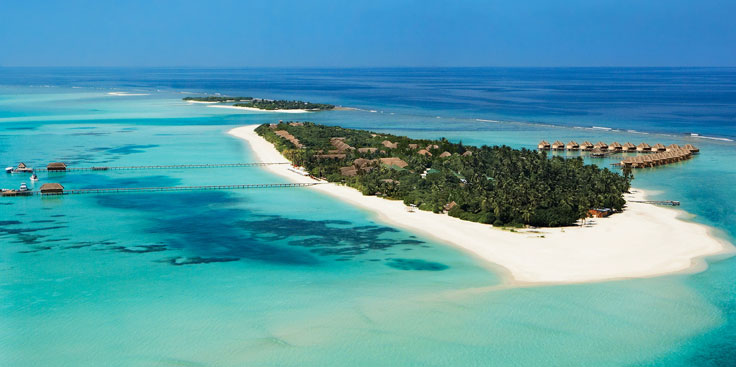 4. The Hamptons, New York
These Atlantic coastline beaches are pristine and probably the most beautiful America has to offer. Surrounded by quaint New England Villages The Hamptons is home to some top rated restaurants.  The beaches here are long and lined by grassy dunes. Just the spot to show off that designer swimsuit.
The beaches are open on weekends and holidays starting on Memorial Day (28th May) until the last Saturday in June. Thereafter they are open daily until Labor Day (3rd September) after which they return to being open on weekends until 30th September.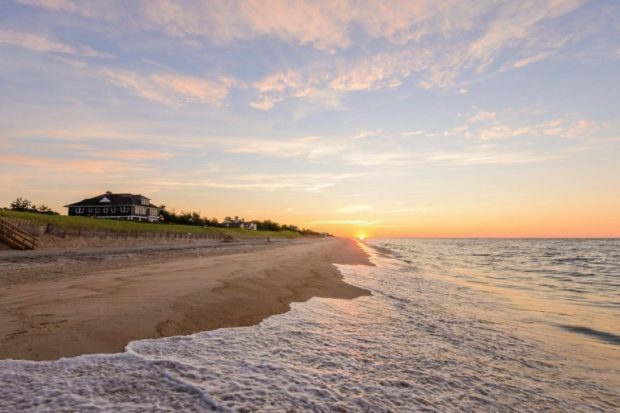 5. Lanikai Beach, Hawaii
Directly translate from the Hawaiian language, Lanikai means "heavenly sea" and rest assured that you will not be disappointed as that is precisely what you will find here.
The waters are always warm and there is often a gentle cooling breeze to take the edge off the heat as you lie on the sand under the hot Hawaiian sun. This beach is a popular place for locals and tourists to explore the coral reef and enjoy the calm surf surrounded by sand, sea and palm trees.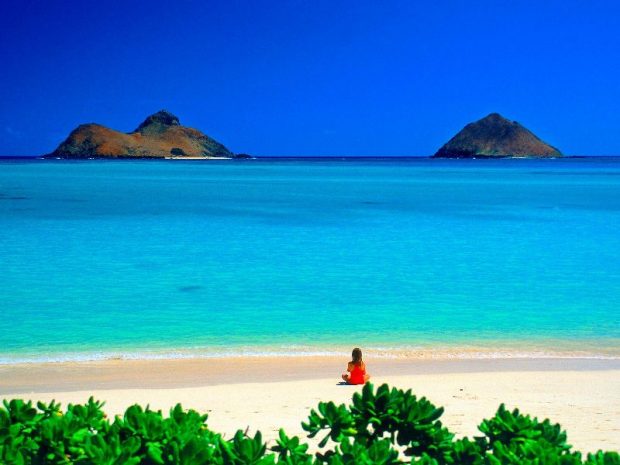 6. Nantucket Island, Massachusetts
One to share with the kids offering sandy beaches and waves to play in and when they've had enough sun take them to visit the lighthouse. One of the most famous beaches is Surfside, which is located at the end of the three miles Surfside Road.
As the name suggests the sea is great for surfing and the wide beach lends itself to picnics as well as fun and games with the children. This beach hosts a lifeguard, has facilities, public telephones and food services and a shuttle services runs from the town to the beach during peak season.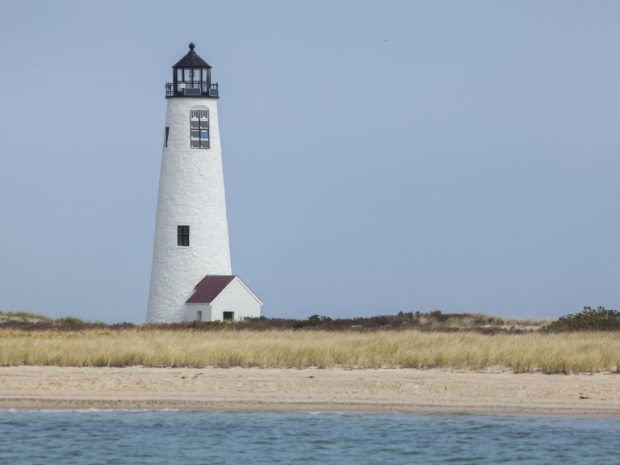 7. Fraser Island, Australia
Backpackers and resort guest will both find what they're looking for at this amazing protected World Heritage Site. Fraser Island is the only place in the world where rainforests are found growing on the dunes.
The island stretches over 123 kilometers and is 22 kilometers at its widest point. The island is known for its outstanding beauty. These long beaches are flanked by majestic cliffs and freshwater lakes are found inland surrounded by white sand. Magnificent wildflowers bloom during spring and summer carpeting the area in color and sweet scent . It is strictly 4×4 territory, so make sure to read up on all the requirements when planning your holiday.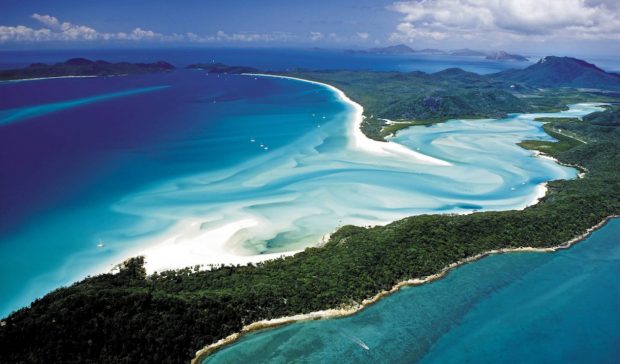 8. St. Barts, Caribbean
St Barts is a Jet Setters playground, perfect for swimming and getting that all important tan. The island is home to fourteen beaches, each one as beautiful as the next. Some lie next to hotels with restaurants and water sports.
The village of Corossol has an amazing beach and serves as a fishing port. If you are looking for seclusion then Toiny and Petit Cul de Sac are the beaches for you. Other beaches are only reachable by boat or a good hike down scenic paths. The variety is great and the beaches live up to all expectation.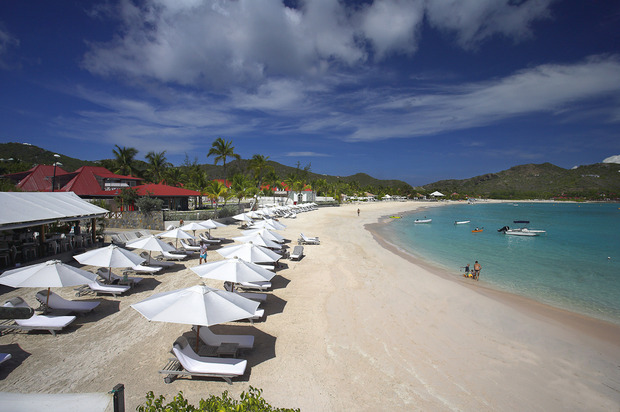 9. Langkawi, Malaysia
This secluded setting has serene white beaches and beautiful forests. Inland you will find a mixture of paddy fields and hills. Nature lovers will feel at home here as they lie on the fine white sand under a coconut tree.
Divers will find treasures beneath the ocean, and there are sightseeing attractions galore from the Underwater World along Pantai Cenang to the cable car at Pantai Kok, there is always something that will draw visitors back to the island.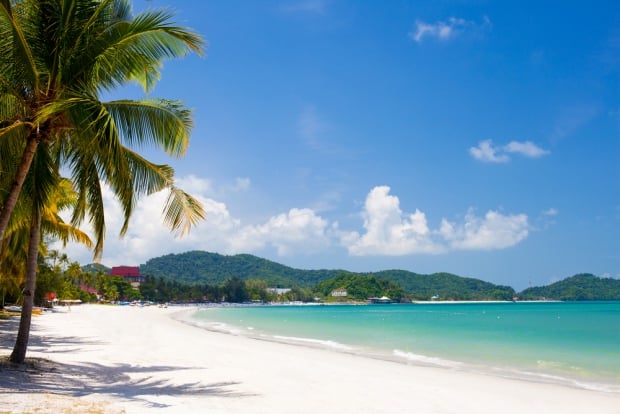 10. Kauna'oa Bay, Kohala Coast, Hawaii
Aloha! Imagine a tropical paradise and you are probably imagining Kauna'oa Bay's white sands, palm trees and azure Ocean. This is definitely one of the most beautiful places Hawaii has to offer. Kauna'oa Bay is located on the Kohala Coast of the Big Island. Visitors staying at one of the two main hotels close to the beach can enjoy all facilities, day visitors can enjoy the beach however the hotels have a private beach and limit public access.
It may take you a while to save up to visit one or more of these amazing beaches but each one is worth the trip.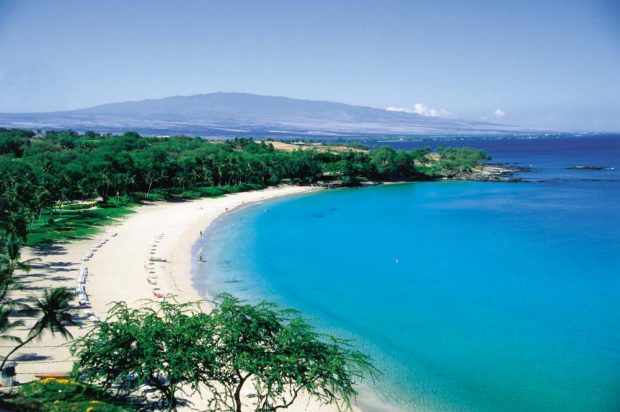 Save
Save
Save