Vacation In South Africa – Unique, Unusual, Accessible
Every spring in the usually-barren deserts of Namaqualand, a mass of colors emerges from the parched landscape. The wildflowers have arrived – 1,000 of the 3000 species unique to the area – making this a unique springtime haven for knowledgeable travelers and photographers from all over the world. This is just one example of the lesser-known South Africa waiting to be discovered.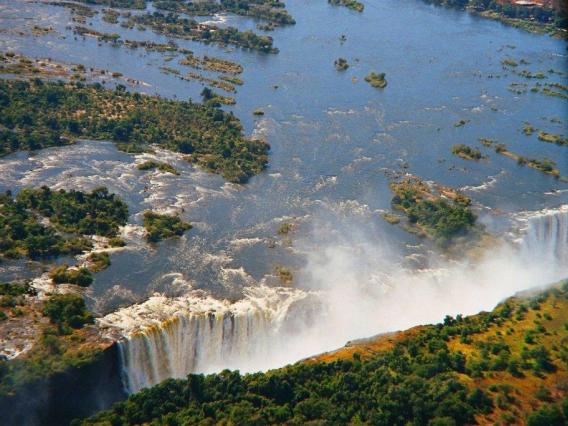 South Africa has the fabulous scenery of 21 National Parks. It has eight World Heritage Sites, over 3,500km of fine coastline, plus an agreeable and varied climate. In South Africa also, there are sights and adventures to repay an extended stay with memories and thrills to last a lifetime. Some of these are natural wonders; others are of historic or sporting interest, not least the amazing opportunities for big-game viewing, shark-diving for the intrepid and surfing for the enthusiast.
South Africa's southern cape is where two great oceans meet – the Indian and Atlantic – which makes for a unique and varied marine ecosystem. Here is the ideal environment for an extraordinary number of creatures. Key amongst these is the phenomenon known as 'the greatest shoal on Earth'. This describes the massive numbers of migrating sardines, more than ten million of which come down the east coast between June and August every year, attract hungry dolphins and massive flocks of dive-bombing gannets.
Meantime, further around from the cape, there is a large and accessible population of Great White Sharks at False Bay. Here, the sharks group together to hunt the Cape Fur Seals breeding on Seal Island. Amazingly, the sharks can be seen to leap clear of the water whilst hunting the seals in a technique known as 'Air Jaws'. False Bay has become the leading destination for travelers to see this spectacle.
Categories: Abacos, Africa, Cape Town, South Africa
Tags: Africa, Beach Vacation, Cape Town, Desmond Tutu, Great white shark, Namaqualand, National Parks, Nelson Mandela, Romantic getaways, Safari, sightseeing, south africa, travel, travel deals, vacation, World Heritage Site