Would you like to explore the history and culture of China? The ancient civilization spreads all over the China, but gathers in some places including Beijing, Xianan, Yangtze River, Lhasa, etc. Beijing is the ancient and now capital of China, so it records the history and culture from Ming Dynasty. As the capital of China, Beijing encourages tourists to explore the cities historical, cultural and major attractions within the city limits of Beijing.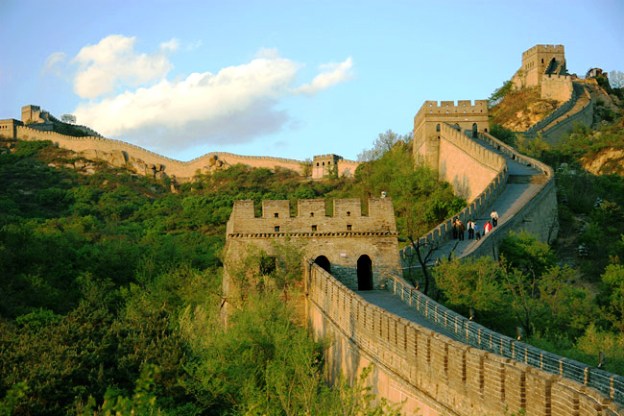 In order to meet the needs of tourists, various routes in Beijing City Tour include the Great Wall. However, booking any hot route online, you will enjoy these attractions including the Great Wall of China in Beijing.
Another ancient city in China is Xian in Shanxi Province. From Western Zhou Dynasty, Xian was the capital in 13 dynasties. What it had saved bit by bit is the bright culture and ancient history. Among these 13 dynasties, Tang Dynasty is the most flourishing dynasty in Xian. Visiting in Xian, you discover a city older than Beijing. The Terracotta Warriors can be found in the historical site of Qin Dynasty, Tang Paradise witnessed the most flourishing time of Tang Dynasty, Wild Goose Pagoda recorded the rise and fall of Buddhism in Tang Dynasty, Touring Xian gives you a deep impression of life before Beijing.
Lhasa is a mysterious city in China, and what it witnessed is another kind of culture in China. No matter Potala Palace, Norbulingka or Johkang Monastery, they are all the representations of Tibetan Buddhism. Different than the civilizations of Yangtze River and Yellow River, Tibet is a grass nationality in history, and most people are minorities. Lhasa is the provincial capital of Tibet and it is the outstanding representative of Tibet.
Yangtze River is one of the original places, producing the Han nationality. The civilization of Yangtze River starts from 6000 year in BC, so Yangtze River Cruise is best chance to know about the prehistoric civilization. Along with Yangtze River, you will find many historical and cultural sites recorded the ancient civilization before the form of the People's Republic of China.
China is a great country with one of the oldest civilizations in the world dating more than 5,000 years in history, so no matter where your want to visit you will experience Chinese history and culture.