Visiting historic and beautiful Sweden
The country of Sweden is endowed with abundant natural beauty and numerous tourist attractions. Here one will find the green fields of the south and the tundra climate of Lapland, highlands and wooded cliffs, picturesque islands and the calm coast in the Gulf of Bothnia, the great lake system, and a variety of wild animals. All of this attracts a large number of tourists to the country. And its rich history and beautiful cities give a chance to observe a unique culture. Stockholm, the capital of Sweden, is located on 14 islands on Lake Malaren.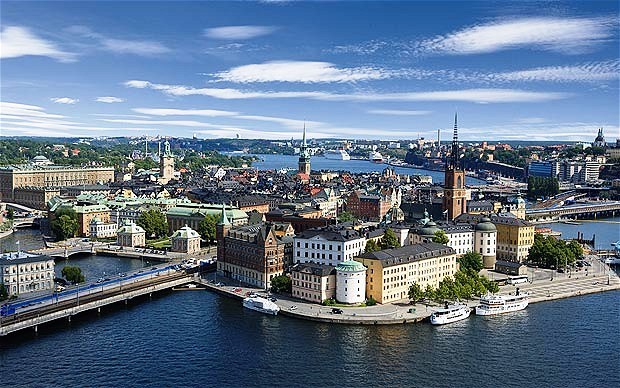 It is known as one of the most beautiful capitals in the world. In the 13th century, the city served as the residence of the Swedish royal family and the capital of the then vast country of Sweden. The old part of the city is entirely located on the island Stadsholmen. No vehicles are admitted here. The most famous attractions include the Royal Palace, the Cathedral of St. Nicholas, which was the coronation place of Swedish monarchs, the Antique Museum, the Palace Church, the Armoury, and the Treasury.
Several unique palaces are located in the neighboring island of Riddarholmen. Of special interest are also the Riddarholmen Church and a magnificent museum. The most remarkable tourist attractions of the islands include the Palace of Rosendal, the amusement park and the open-air museum called Skansen. The museum of wooden architecture has collected together more than 150 buildings of various age from all over Sweden.
Kungsholmen district is known primarily for its Town Hall, where the ceremony of awarding the Nobel prizes traditionally takes place. The Tower Hall is Stockholm's emblem, and it has an excellent viewing platform from which the central part of the city can be seen.
Categories: Abacos, Birka, Europe, Kalmar, Stockholm, Sweden
Tags: ABBA, Björn Ulvaeus, City Vacations, Drottningholm Palace, Family vacations, Gripsholm Castle, Gulf of Bothnia, Stockholm, Sweden, Treasury