Places to visit In Bayonne France
The town of Bayonne, barely 50km from the border with Spain, nestles a few kilometres inland from the coast at the confluence of the rivers Adour and Nive (known as Errobi in the Basque language). An important tourist centre and prominent Basque town, Bayonne is one of the principal towns in the department of Pyrénées Atlantiques.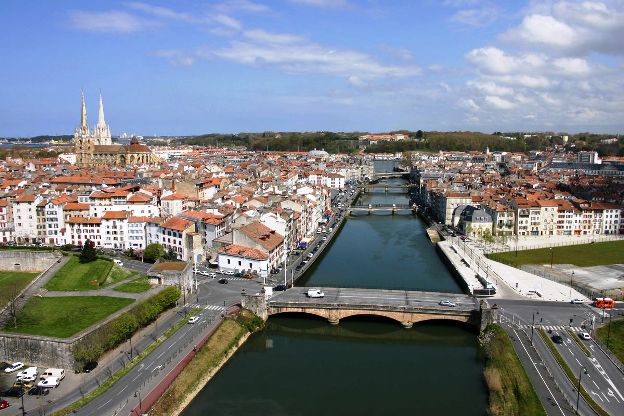 The town was settled by the Romans and served as a useful access route to the sea, effectively linking the Atlantic Ocean with the Mediterranean Sea. As part of Aquitaine, the town was ruled by the English crown prior to the Hundred Years War and as the river Adour changed its course, the town lost its access to the sea and with it, its importance as a strategic port.
The French, however, realised the town's potential with its proximity to the Spanish border, and once Bayonne fell into French hands, a canal was constructed, to re-direct the river Nive through the town centre.
Today, the river Nive is straddled by five bridges, dividing the town into areas known as Grand Bayonne (Great Bayonne) and Petit Bayonne (Little Bayonne) Because of its strategic location, the town was subjected to many sieges through the centuries, and in the 17th Century, the Marquis de Vauban, foremost military engineer of the times, constructed fortifications and the citadel, much of which remains intact to this day, but is occupied by the French army and not accessible to the public.
Bayonne became a major trading port and Basque sailors brought back spices such as cinnamon from the East. To this day, Basque cuisine incorporates potatoes, pimentos, paprika and other ingredients first introduced to Europe via the port of Bayonne.
Special Feature 
Categories: Abacos, Bayonne, Europe, France
Tags: Adour, Adventure Travel, Basque, Bayonne, Family vacations, France, Museums, Nive, Romantic getaways