So you finally got to go on that long awaited vacation to Punta del Este, Uruguay. Wonderful! Everything's in check; sounds like it's going to be a lot of fun. There seems to be a bit of confusion though. You can't decide on where to go to relax and hang out. Let's face it. Even if we consider ourselves seasoned travelers, we sometimes get tied up at deciding where to stay and where to go. Not to worry. Your problem's solved.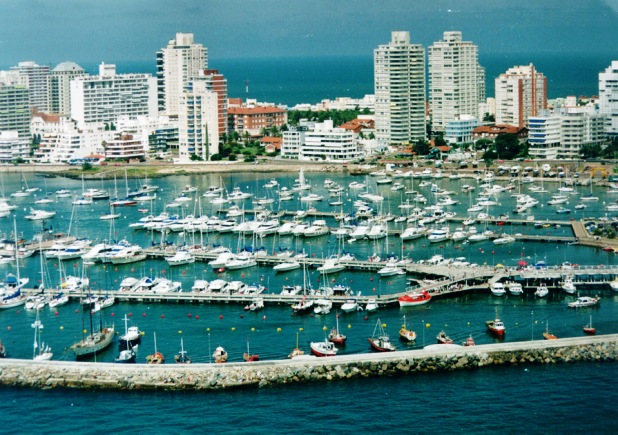 One of the many travels I made took me to Punta del Este. I was pretty excited to see and experience this beautiful place. Punta del Este is an eastern spit of land in between the Atlantic Ocean and Rio del Plata. It was once called Cabo Santa Maria by the old sailors and fishermen.
Punta del Este as it is known today, is known worldwide for its luxury hotels, restaurants, miles and miles of beautiful scenic beaches, an active and glamorous nightlife and it's huge summer population. It has been known as an exclusive resort for wealthy South Americans and it is still expensive
Where would you want to get your accommodations? Well, that really depends on you. There is never a shortage of luxury hotels and resorts to choose from in Punta del Este. You might want to get booked in one of the many Punta del Este beach resorts if you want to enjoy the relaxing atmosphere that its famous bikini beaches could offer. If you'd like to be close to where the action is, La Barra is where you should be at. I had a marvelous experience staying at one of the famous La Barra hotels.
There are a lot of restaurants in Punta del Este where you'd be able to get a taste of the local, fresh seafood that is sure to whet your appetite. They also offer menus and specialties from around the world. I would suggest checking out the restaurants in Jose Ignacio. What's wonderful about these restaurants is that they're situated close to the beach which adds to the relaxing atmosphere and romantic ambiance.
If basking under the sun is your idea of fun, you'd never be disappointed with whole array of daytime sports activities that Punta del Este has to offer. You could go swimming, sailing, play golf or tennis which is only a few of the many outdoor sports that is there for you to enjoy. I'm sure the ladies would enjoy going shopping in Punta del Este's unique specialty shops as well.
Your Punta del Este travel would never be complete without checking out the local nightlife. La Barra is where the action is. Its streets are lined with great cafes, unique shops, restaurants and bars that would be sure to satisfy the party animal in you. This town is considered the center for all fun and excitement in Punta del Este. The streets are crowded even until the wee hours of the morning. There's never a dull moment in this town.
It doesn't matter whether you choose to hang out on the side of the roads, hang out in its rocking discotheques or even just be content having a grand time sipping wine in one of its local restaurants and cafes. The people are all beautiful and friendly. It's a place where the rich elite and the surfing crowd meet which adds to the unique and sexy party atmosphere.
I would never have enough words to describe the fantastic experiences I had while in Punta del Este, Uruguay. It would be best to say that the best way to experience Punta del Este is to be adventurous in exploring the beauty that the place has to offer. Believe me; you'd never regret a single moment of it!