Yellowstone National Park world's first national park
A beautiful natural landscape filled will an amazing terrain, geysers, hot springs and other natural thermal areas which surprise you with its innumerable natural assets on every step. That's Yellowstone National Park for you. Welcome to the incredible land, welcome to the Yellowstone National Park.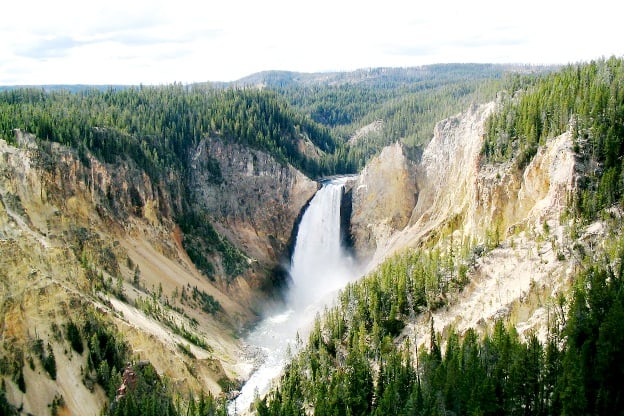 Yellowstone National Park has a unique history. It is the world's first national park which was given the status in the year 1872. To add to it the Yellowstone National Park is also a UNESCO world heritage site which boasts of its significance on the global map. In all the Yellowstone National Park is a great example of natural diversity and beauty.
It is strikingly jeweled with geysers, hot springs, boiling mud pools, and other geothermal features along with an abundant wildlife which include grizzly bears, wolves and free roaming herds of bison and elks.
The Yellowstone National Park is a lively center of tourist activities which is on the rise every year. It is located in the western states of Wyoming, Montana and Idaho. People come to see the rare and unique geothermal activities happening in this area and moreover the innumerable holidaying options they get with the Yellowstone National Park. At Yellowstone National Park it's a mixed feeling of adventure which one enjoys with natures uniqueness.
While holidaying in Yellowstone National Park you can have many options at your disposal. You can mesmerize yourself with the unique shows going on this terrain which you won't find anywhere else. Or you can go on camping, hiking, wildlife viewing, fishing, swimming etc. with utmost closeness to nature. But whatever you choose for, always remember you are in a national park and hence you must follow all the rules to practice maximum safety.
Categories: Abacos, USA, Wyoming, Yellowstone
Tags: Family vacations, Historical site, National Parks, sightseeing, Wyoming, Yellowstone national park