Finding your lucky charm at the bottom of a pint glass. The luck of the Irish can be found around any corner in Boston, and so can a pub with a shamrock on the awning or at least it seems that way. Whether you're in Bean Town for St. Patrick's Day or just want inspiration for your next limerick, you can find plenty of things to do in Boston that revolve around hops. What else would you expect from the home of Sam Adams beer? When you don't know where to begin, an original brew tour is as good a place as any. Or, you could cater your selection to the type of vibe or activity you seek. Here are five Irish pubs in Boston for just about any scenario.
O'Leary's in Brookline
Night out with the neighbors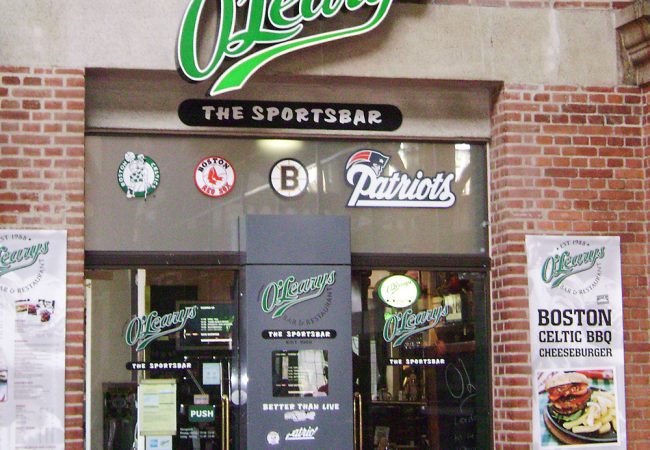 Fancy, shmancy. Sometimes you just want a pint of Guinness and the chance to rub elbows with locals while you grub on some onion rings or an epic plate of fish and chips. O'Leary's isn't thumping with music (most nights, anyway), or tourists who have had three too many. It's a favorite local hangout with limited bar space and a heaping dose of dive. If you want a good old-fashioned pub fare experience while you watch the game or shoot the breeze, this is the spot.
The Burren in Somerville
Open mic night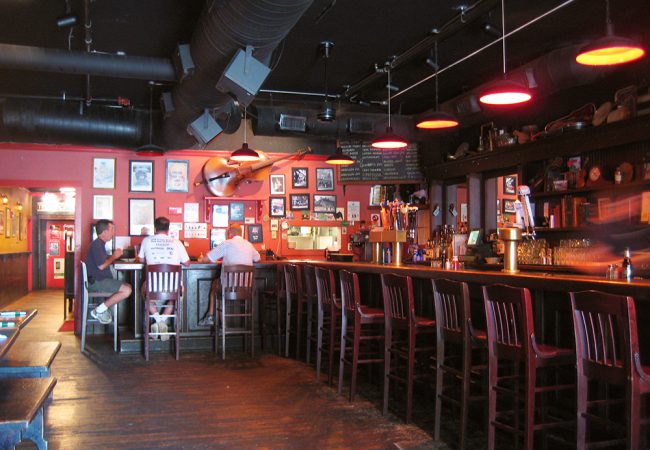 If you like your beef stew with a side of amateur guitar playing, head to The Burren on Tuesday night. In the evening, all musicians are welcome to take the stage for a 16-minute set. Sip on a pale ale and sing along, or chat it up with the next table.
The bar was founded by two Irish musicians, so there is something melodic happening here almost every night of the week. St. Patrick's Day brings all-day entertainment and a traditional Irish menu, so corned beef and Guinness for everyone! You'll be humming the music the next day on your trolley tour.
Doyle's Cafe in Jamaica Plain
Post-race pints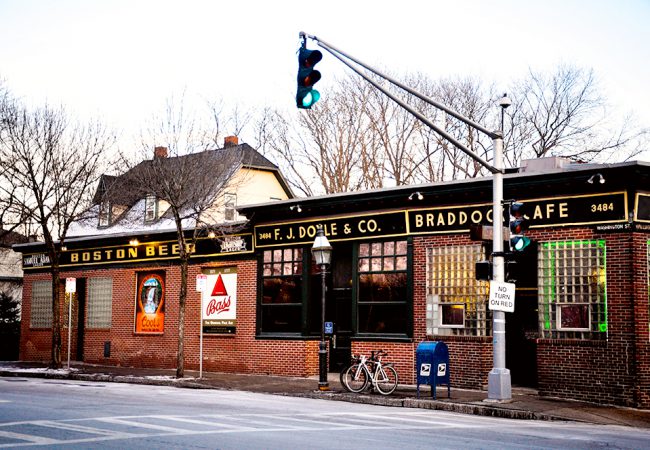 After a successful 5K, you might think hydration is the way to go. And you'd be right. But at Doyle's Cafe, you can wash down your water with a pint of Sam Adams or another on-tap brew. Each year, the pub serves as the after-party for the Doyle's Emerald Necklace Road Race. In 2017, the event takes place on April 9 and includes an outdoor DJ along with live music and a wicked amount of grub.
If you're not around on race day, you can still enjoy the atmosphere. Around since 1882, Doyle's Cafe is officially a landmark, and unofficially one of the most revered pubs in the city. It was the first place to serve Sam Adams, even. Oh, and did we mention there is a door-to-door shuttle between the pub and the Boston Beer Co.?
Eire Pub in Dorchester
Quintessential Boston experience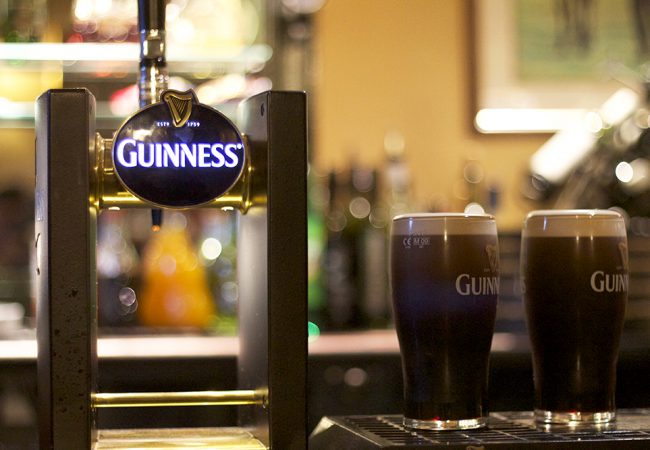 We're not saying you can't have a typical Irish pub experience elsewhere in Bean Town, but sometimes it's good to visit a place where everyone will know your name (no, not that bar in Beacon Hill). Eire Pub has been around for decades. Both Presidents Reagan and Clinton visited the pub during their time in office, and the Irish Prime Minister even stopped by a few years ago. It says Men's Bar on the outside, but the patriarchy is so 20th century, so everyone is welcome.
Chat it up with long-time bartenders and jovial regulars as you chow down on what else? over-stuffed pastrami sandwiches or loaded hot dogs. Need more evidence that this place is quintessential Boston? The jerseys of Dorchester's son and hockey player Jimmy Hayes are framed and hung.
Tavern at the End of the World in Charlestown
Boozy brunch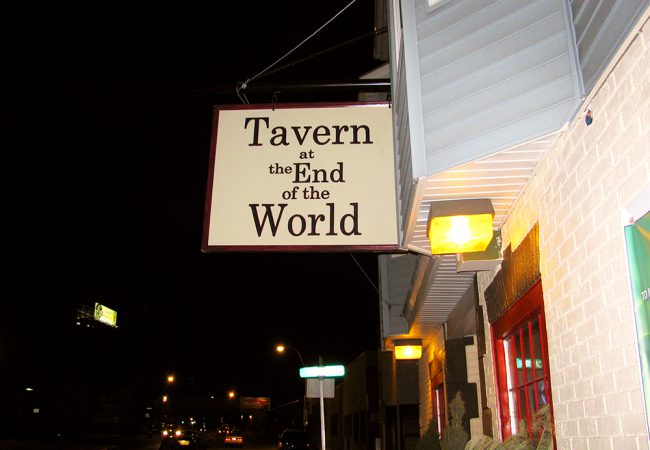 Did someone say day drinking? Hop in a ride share or find a designated driver, and you can enjoy a delightfully tipsy brunch in Boston. At the Tavern at the End of the World, the brunch menu includes poached eggs on toast, brioche French toast, and a classic Irish breakfast.
Grab a seat with your friends, order a glass of white wine or a craft beer, and laugh away the early afternoon. Sounds like a Sunday Funday for the history books. If you want to continue the party, sign up for a sips of Boston brewery tour.