When it comes to living your best life, why not reach for the top? Traveling is one of the very best ways to live big, and we have compiled a list of North American destinations that have proven their A-list status to travelers.
This list includes cities with 600+ reviews, ranked in order from highest to lowest of the 50 best. From hotels that pull out all the stops to attractions that leave you speechless, the charms of these places pack a big punch, offering hospitality worthy of a prize. Here are the top-rated vacation destinations.
Wailea, Hawaii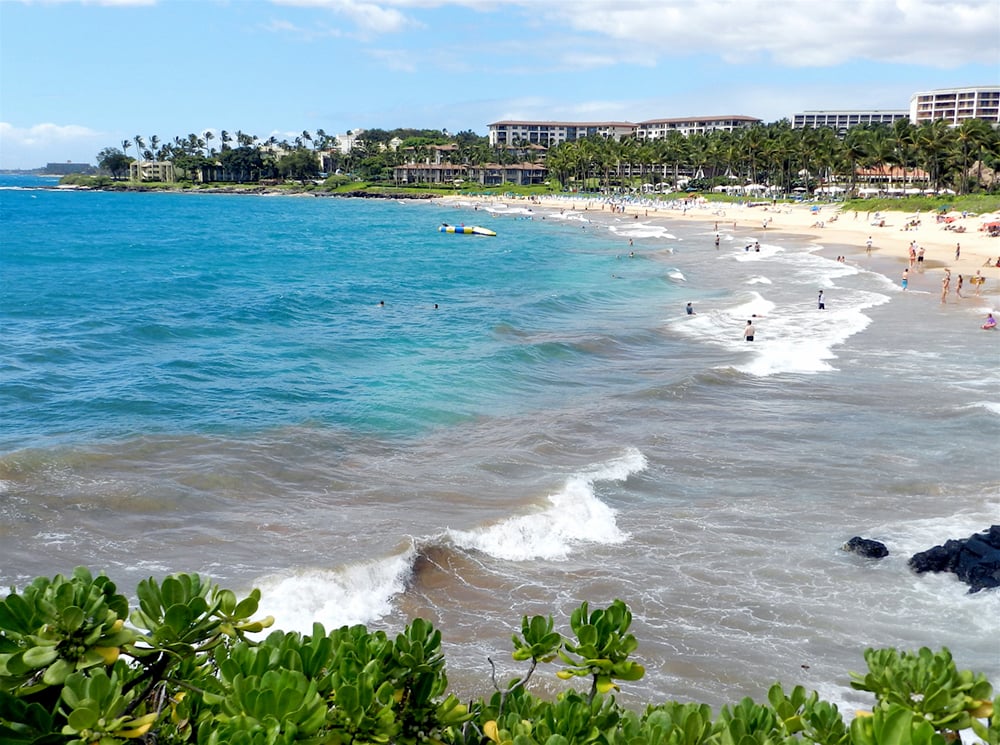 Hawaii understands dream-worthy vacations, and Wailea takes top tier in the eyes of our reviewers. Dive right into your visit with fresh air, clear water, and pristine coastal views as you learn to navigate a standup paddle or surfboard at a lesson with Maui Wave Riders, 5 miles north. For a post-surf refresher, the cocktails at Gannonas will leave you with the warm fuzzies as you catch a fiery sunset from the best vantage point on Maui.
Stay for dinner, or head to Morimoto Maui, where the chef is a celeb, the scene is serene, and the food is next-level. After an experience of that caliber, tawdry digs will not do. Rest easy the Four Seasons Resort Maui at Wailea goes above and beyond in beauty, comfort, and hospitality.
Quebec City, Quebec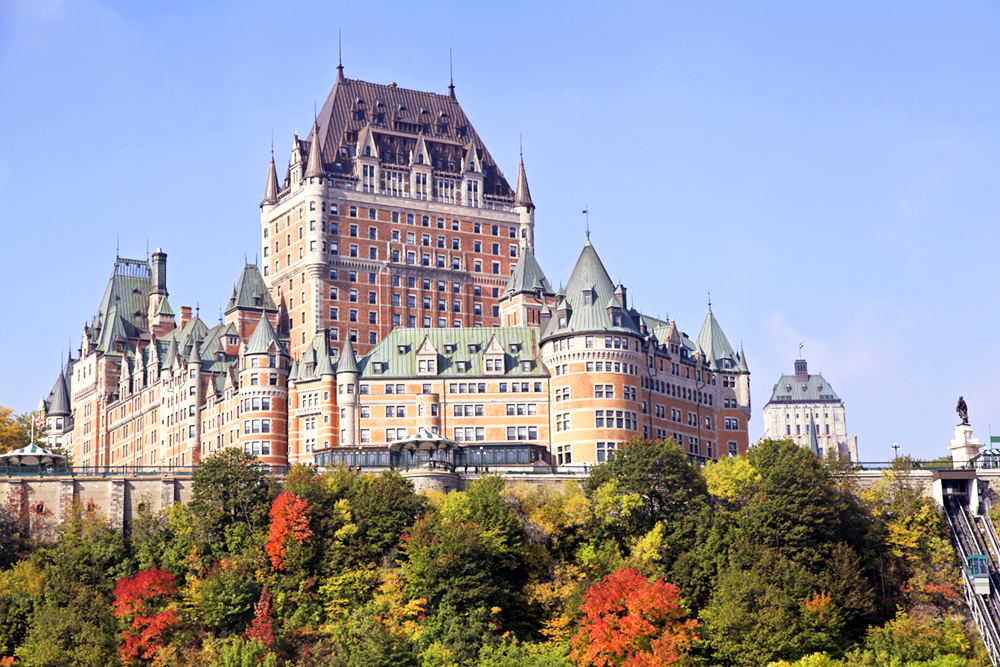 As one of the oldest European settlements in North America, Quebec City sets the standard for aging gracefully. Take Hotel Le Germain, for instance. The building is 100 years old, but the interiors are sleek, modern, and stylish. The bustling Old Port Market is less than half a mile west, and freshness is a virtue here, from just-picked produce to breads straight from the oven.
Don't let the name Old Quebec throw you off while this 400-year-old neighborhood is the historic heart of the city, it remains vibrantly alive with art, culture, and activities. Explore the grounds of Citadelle of Quebec, then let history carry you away on a horse-drawn carriage ride with Caleches Quebec. Quench your thirst with a barrel-aged sanctuary at Le Castor, one of the best microbreweries in the city. Old world meets new in the culinary creations at Caf Saint-Malo, where authentic French plates will renew your appreciation of perfection.
Springdale, Utah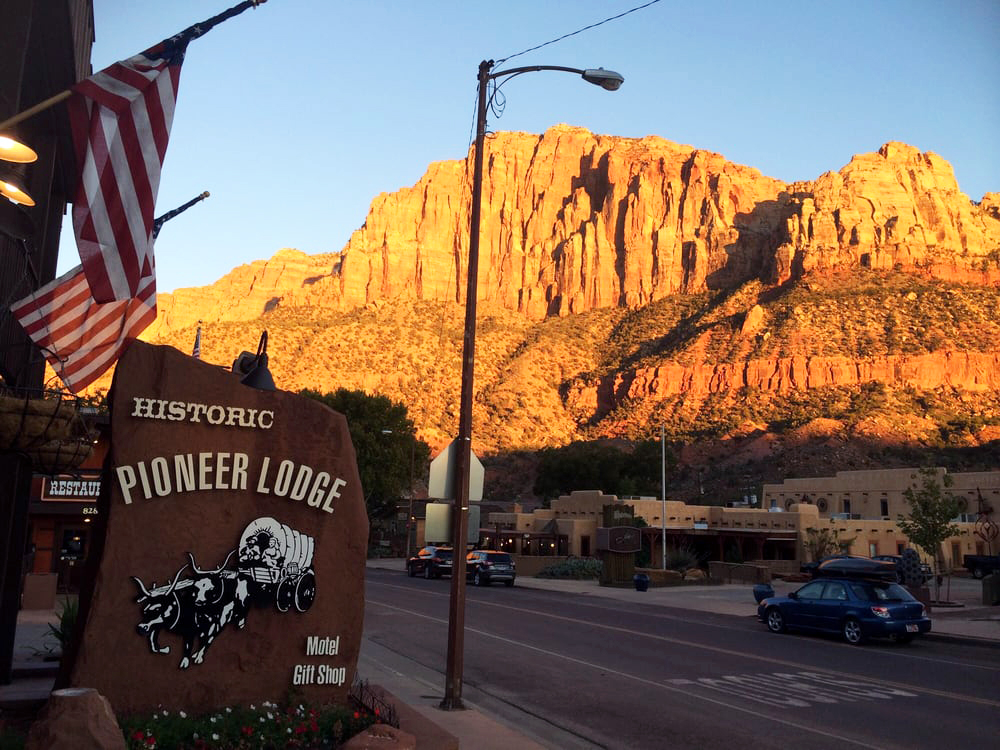 Unwavering natural beauty surrounds this tiny town, where you will be transported to your own Westworld (albeit a much more peaceful one). Start your adventure by checking into Pioneer Lodge, where the Old West fade and rustic woodsy details recall another time. Never fear, the pool and spa, on-site restaurant, and comfortable beds will keep you grounded in contemporary amenities. Beyond the hotel, the world stretches wide. Don't let the vast desert and awe-inspiring landscape overwhelm you.
Zion Rock and Mountain Guides are experts in this field and will ensure the experience of a lifetime. Stay in the moment and let someone else document your time when you venture out with Zion Adventure Company. They work with Enlighten Photography to capture the day, while you focus on keeping your adrenaline levels in check. After a day of canyoneering, refuel at Bit & Spur Restaurant & Saloon.
Victoria, British Columbia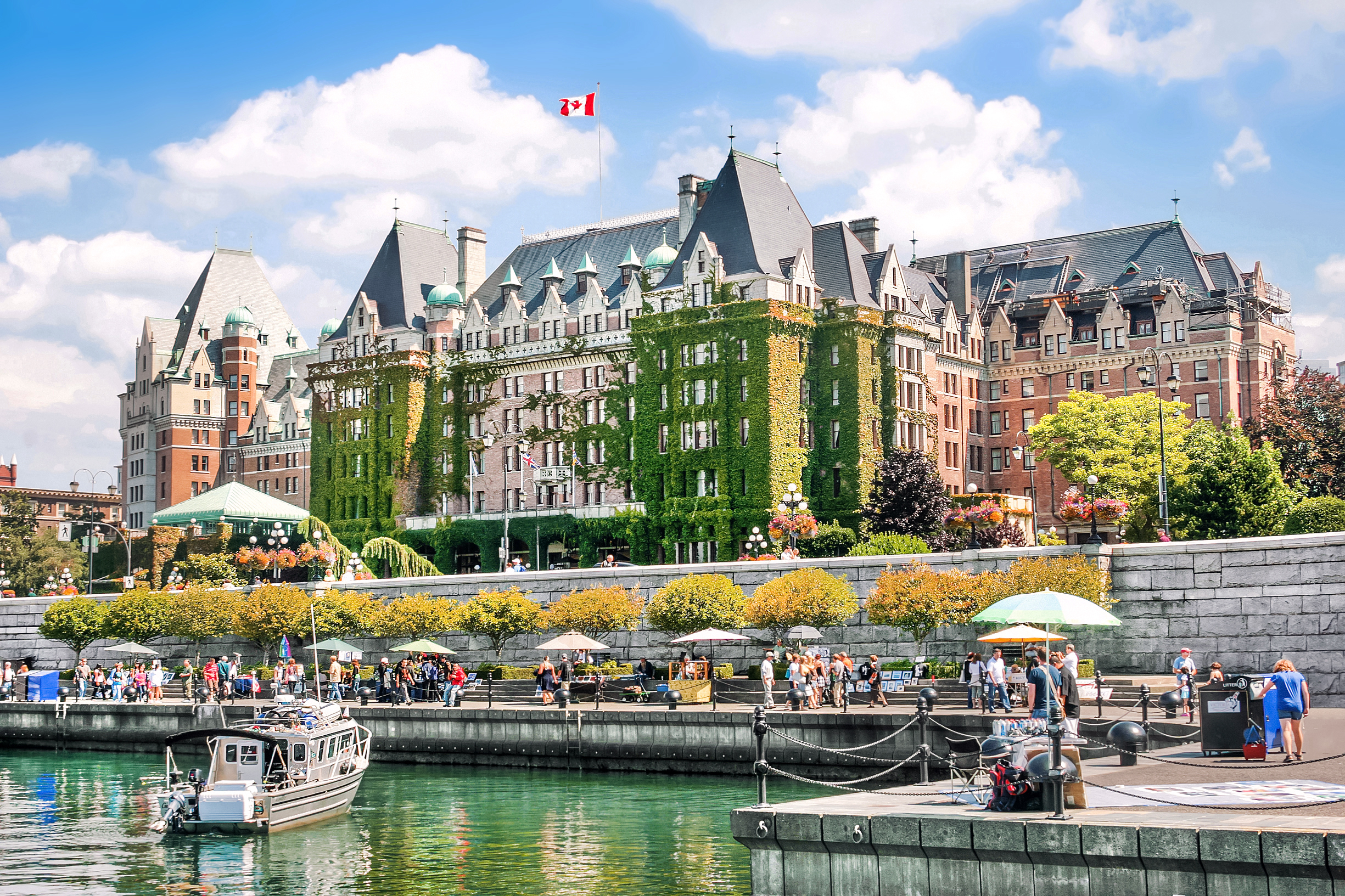 If this were a beauty contest, these other cities might be in trouble. Though, judging on merit, Victoria still lands in the top five, so it's obviously a city to be reckoned with from any angle. Stately splendor is on display at Hatley Castle, where the gardens, which feature statues, pavilions, hedges, and fragrant blooms, rival the house in loveliness. Live like royalty at Chateau Victoria Hotel & Suites. Book in-room spa treatments, take a dip in the indoor pool, and sip a nightcap at Clive's Classic Lounge.
Refreshed for a day of exploring, spend quality time with the incredible exhibits at the Royal British Columbia Museum. Take a walking tour of the untoward in Victoria's Forbidden City, and learn about the underground activities that gave life to the zig-zagging alleyways and hidden courtyards of Canada's oldest Chinatown. For eye candy that you can eat, the classic French dishes at Brasserie L 'Ecole satisfy visual and literal hunger.
Calgary, Alberta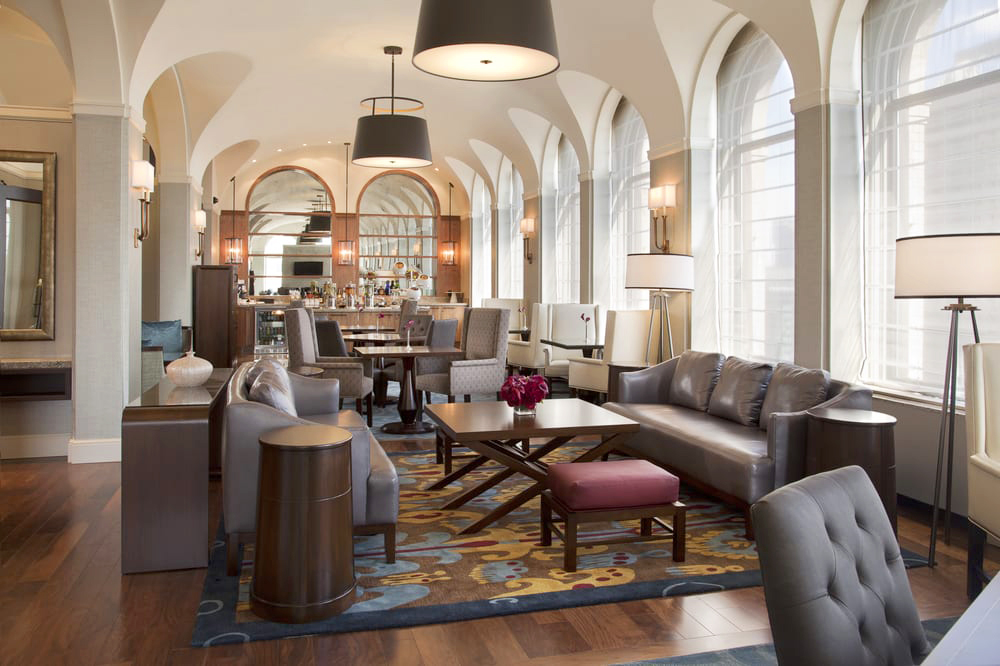 Sunshine might not be first on your lips when you mention Calgary, but with nearly 2,400 hours of clear skies per year, Calgary is Canada's sunniest major city, and one of its top-rated vacations. Soak up some of those rays at Heritage Park, a living history museum set on 127 acres of land. Taste the bounties of the sun when you sample fresh produce at the Calgary Farmers Market, where you can also find everything from spices to natural soaps and soy candles.
Keep your stay super walkable by booking a room at the Fairmont Palliser, from where you'll be shopping Stephen Avenue Walk and perusing the collections at Glenbow Museum in less time than it takes to check in. Also a stones throw from your new digs is Saltlik Steakhouse, where nothing but the best Certified Angus Beef will pass your lips.
Cambria, California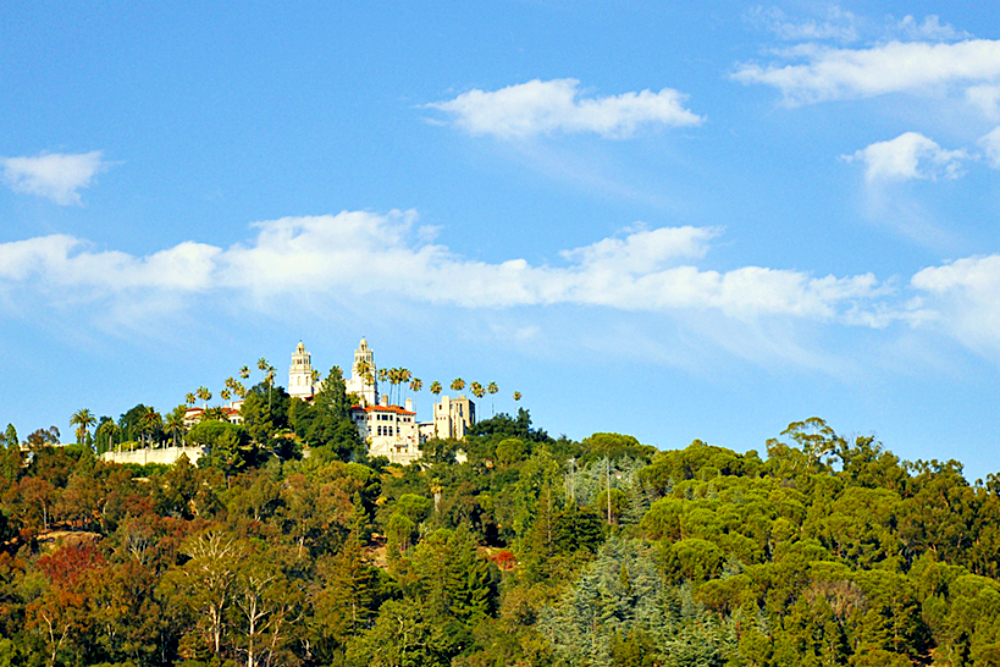 This tiny village embodies quaint coastal living, where you can slow down and give the finer things in life the attention they deserve. Take in this gorgeous edge of the west as you stroll along the mile-long boardwalk at Moonstone Beach. Dolphins and otters have been known to visit, and if that isn't magical enough, you may also find one of the moonstones among the rocks that gave this beach its name.
If liquid gold is more to your liking, go to 927 Beer Company, the best (and only) brewery in town. Savor local specialties like abalone with grapefruit vanilla beurre and sea salt at The Black Cat Bistro. Then fall asleep to the sounds of the waves at the Fog Catcher Inn and awake refreshed for a day of awe and exploration at the famed nearby Hearst Castle.
Paso Robles, California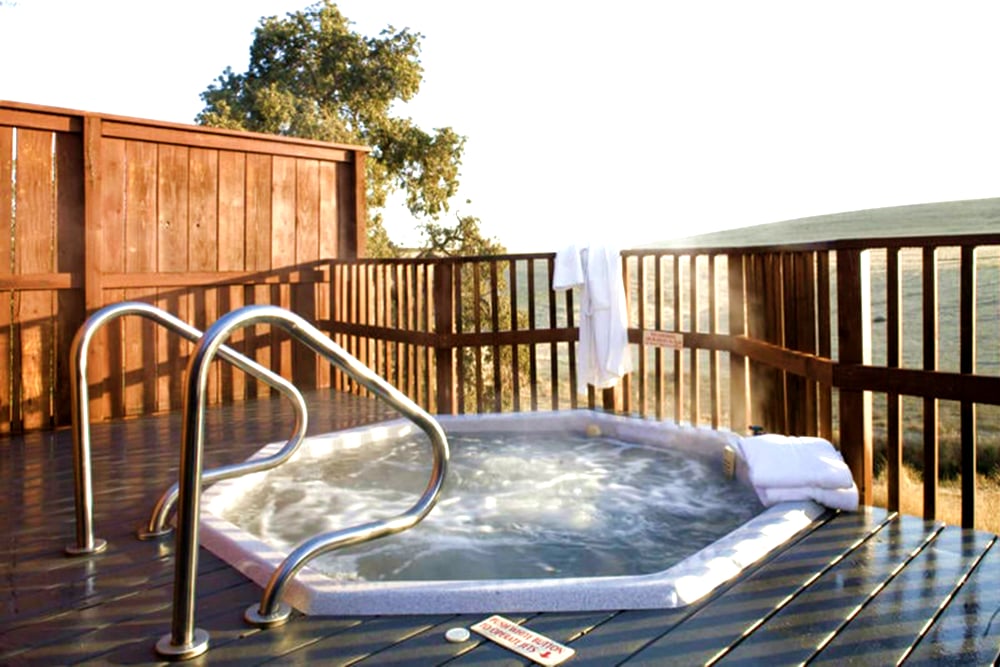 Paso Robles is the place to relax and breath body, mind, and soul. This Southern California town is famous for its thermal aquifers, and there is no finer way to unwind than soaking in warm, soft waters. River Oaks Hot Springs Spa can sort you out with private indoor and outdoor mineral spas in scenic settings. Book a facial or massage, then let the whirling water carry your cares away. Nourish your brain at Studios on the Park, an open-studio center with on-site galleries and working artists.
The space holds frequent events and classes, offering visitors an enriching experience. Hemingway said it best when he noted that wine brings more enjoyment than any other purely sensory thing, and this region excels at this transporting liquid. Rabbit Ridge Winery & Vineyards is a charming, family-run option, where you'll also find award-winning olive oils. Once the wine has won you over, La Bellasera Hotel and Suites will seal the deal with its sophisticated comfort and inviting Enoteca Restaurant & Bar.
Cambridge, Massachusetts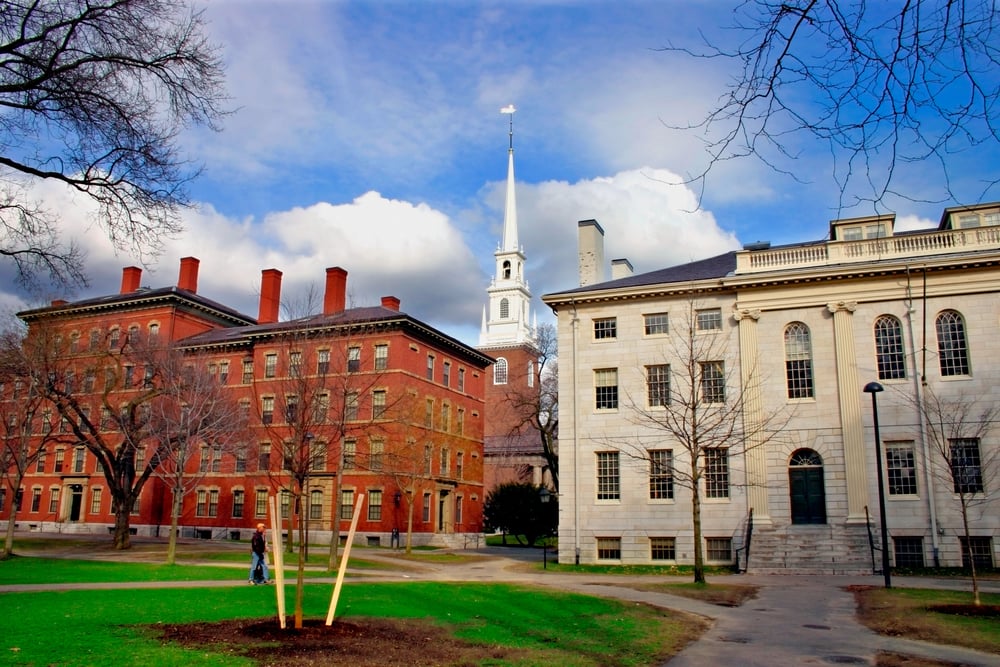 As home to one of the most prestigious universities in the country, Cambridge knows a thing or two about smarts. And what's the wisest thing you could do but to head to this top-rated city? Don your thinking cap at the Harvard Art Museums and commune with masters of the visual arts. Learn from the locals, and get yourself to Harvard Square, where a day of shopping, entertainment, and people watching is sure to teach you about the area.
Augment your personal library with a few treasures from Bryn Mawr College Bookshop, then cozy up with one at Porter Square Hotel. The smartest thing you'll do all day, however, is going to Bondir Cambridge, where you will be treated to a masterclass in quality eating.
Ashland, Oregon
Shall we compare Ashland to a summer's day? With so much natural beauty and relaxed atmosphere, the city is the perfect place to spend a summer's day, at any rate. Start your morning at Noble Coffee Roasting, where the finest organic coffee will have you penning sonnets in its name. Next, make a date with Lithia Park. There, meandering Ashland Creek, a manicured Japanese garden, and sprawling woodlands set the scene for an enchanted afternoon.
If boldness be your friend, take a journey with Indigo Creek Outfitters, during which you can face the raging waters of Hell's Corner. When it's time to hang up your paddle, in the Garden Suite at Lithia Springs Resort, you'll nestle near the flowers of middle summer. Oh, did you know Ashland is home to the renowned Oregon Shakespeare Festival? Now you do, and you know what the Bard says Knowledge is the wing wherewith we fly to heaven.
Charleston, South Carolina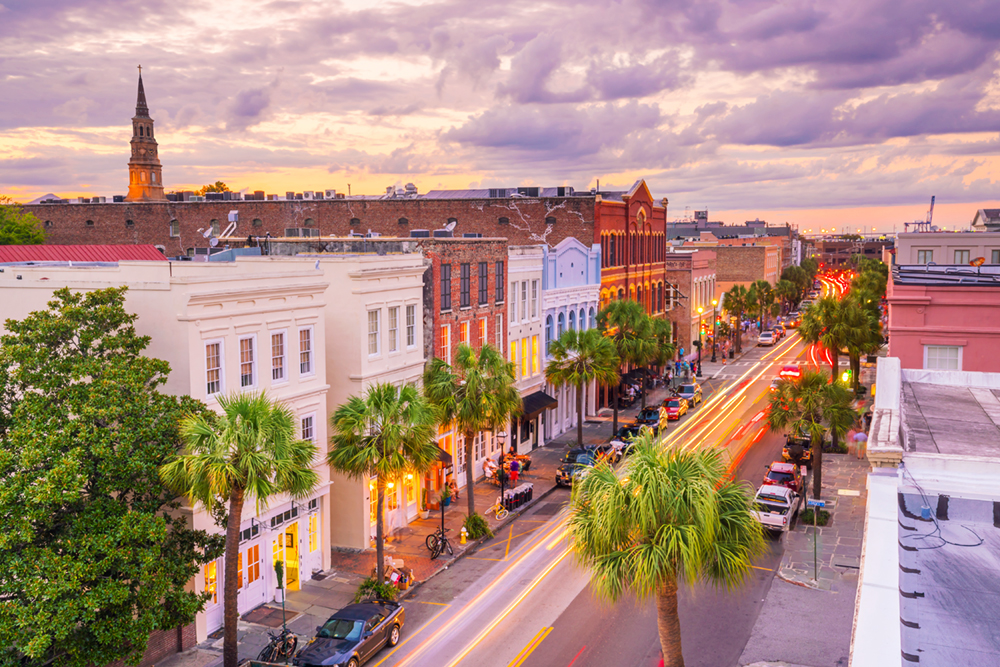 Charleston's got charm, and there is no denying it. Earning every inch of its top-ten status, this city's best things to see and do rival those of any destination of note. Let it woo you as you stroll through the historic district on a walking tour with Charleston Footprints. You'll see the elaborate architecture, 18th-century ironwork, and detailed doorways the city is famous for.
If the neighborhood sweeps you off your feet, stay at HarbourView Inn, which, true to its name, offers one of the best vantage points in town. Once you've rested up, take a short walk to Charleston City Market, where you could spend a whole day getting lost in art, food, and culture. Pick up a sweetgrass basket while you're there handwoven from indigenous bulrush, they're quintessential Charleston. Saving the best for last, reserve a table at Husk Restaurant for an heirloom meal steeped in low country roots.
Montreal, Quebec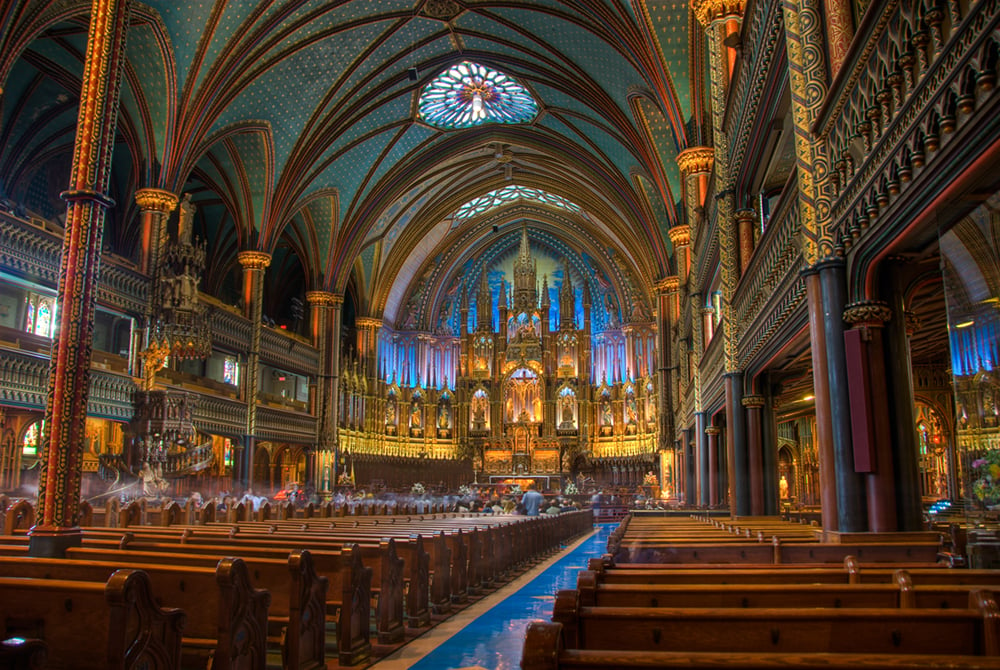 Montreal embodies the je ne sais quoi, earning visitors affections with landmarks as stunning as Notre-Dame Basilica of Montreal and areas as charming as Old Montreal. Stay in the latter at LHotel Montreal, where eclectic art adorns colorful walls in a made-over 1870 building. If that piques your interest, hold onto your feather-trimmed hat, because this city blends the fresh with the historic with poise and finesse.
Taste its delights on the Mile End  Local Montreal Food Tours. The culture-rich neighborhood has the most artists per capita in North America, so make a stop in one of its galleries. Galerie d' Avignon won't disappoint. For a meal that will keep you guessing, go to Provisions Restaurant, where there is no menu. The ever-evolving plates are bright, fresh, and worthy of a picture that could hang in any gallery.
Minneapolis, Minnesota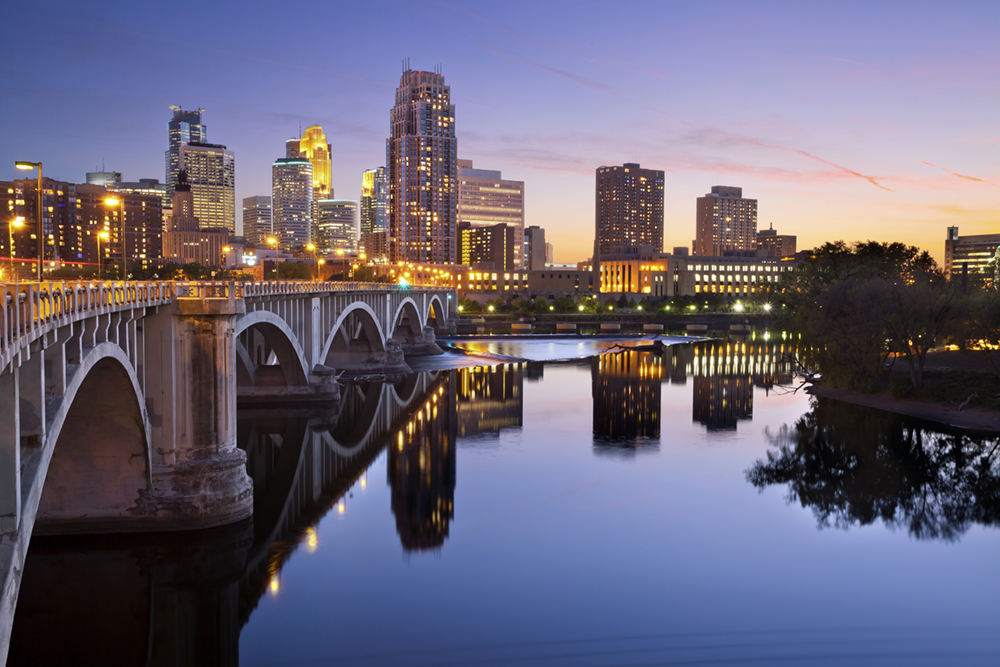 Minneapolis is on fire, and, no, we don't mean literally. This Minnesota city makes best-ofs left and right, from foodie lists to most bikeable mentions. With plenty of quirky watering holes, world-class art, fine hotels, and winning restaurants, it's easy to see why this city's got you so crazy right now. Add Hewing Hotel to your plans. It will strike your fancy with hip woodsy details, a rooftop Finnish sauna and spa pool, and attention to guests comfort at every turn. Get to know the city (and one of its favorite things) on a Bitter Minnesota Brewery Tour.
Meet locals and taste local brews as you're guided to craft breweries throughout the city. For a taste of something truly of the region, go to Matt's Bar & Grill for a Jucy Lucy. This Minnesota institution is the original home of the burger with a molten secret the beef patty is filled with melty cheese! If you're feeling refined, the exhibits at Minneapolis Institute of Art are a satisfying way to spend an afternoon, and dinner at Spoon and Stable should round out your evening just fine.
Whistler, British Columbia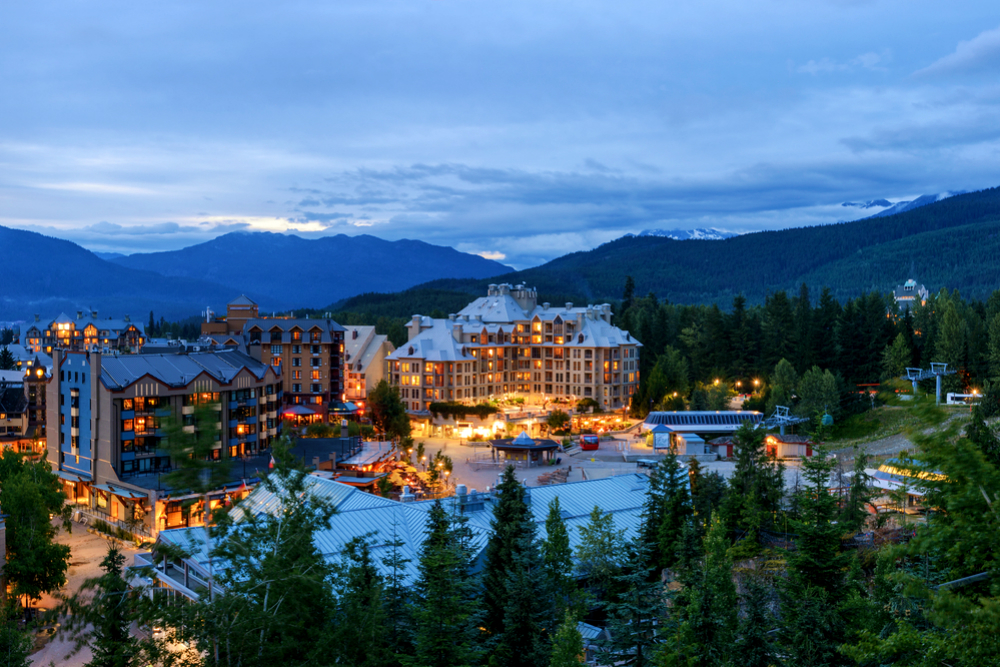 If you've been to Whistler, you understand its high marks. This place is the perfect spot to feel a world away while enjoying all the creature comforts. Start by staying at The Fairmont Chateau Whistler, considered by many to be the best hotel in town. Spacious rooms decorated in clean lines scream quality, while the ski-in ski-out feature wastes no time in delivering you straight to nature. Whistler Olympic Park has seen athletes earn top accolades, and you may feel like you've won gold when you take your turn baseboarding or ski jumping.
Change out of your gear and enjoy all the shops and restaurants of Whistler Village, but make sure to stop at Bearfoot Bistro, where you're promised more than a meal. Suit up in a parka and sip vodka in the ice room, or learn to saber a Champagne bottle in the underground cellar oh, and enjoy some of the best food in Whistler while you're at it.
Lahaina, Hawaii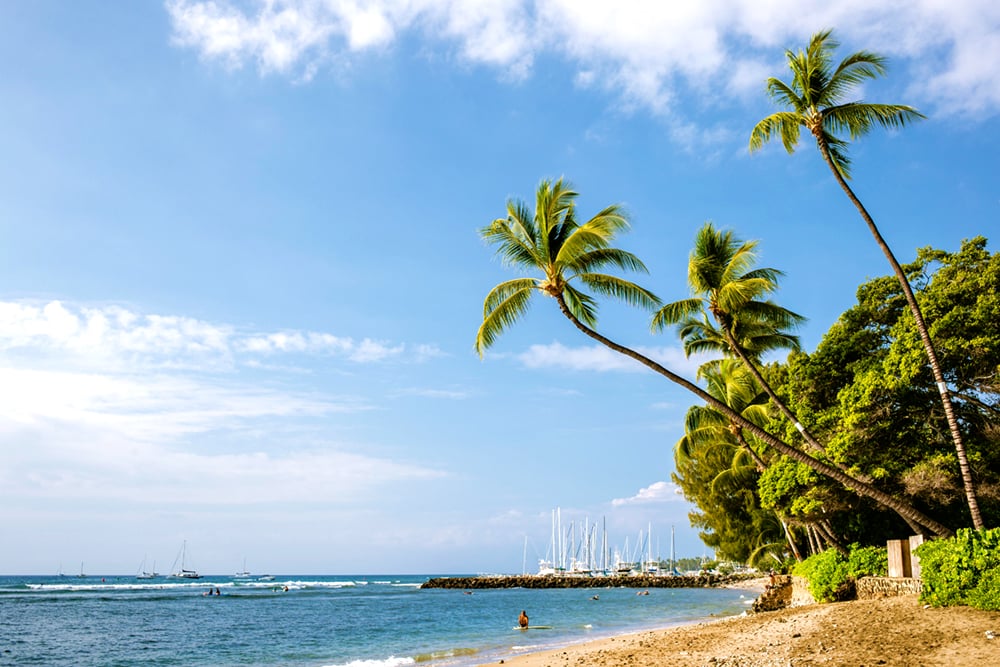 Our reviewers know how to praise a good thing, and Maui has captured their kudos again, with guests awarding it as a top-rated vacation spot. It's no small wonder when you consider it houses such spectacular spaces as the Hyatt Regency Maui Resort & Spa. The oceanfront property covers 40 immaculate acres and features rock waterfall pools, penguin feedings, and a reflector telescope the projections will leave you swimming amongst the stars.
When you return to earth, make sure you land at Old Lahaina Luau. It's a rich cultural experience that is frequently voted Maui's best. Speaking of best, family-owned Mama's Fish House will likely serve you the most delicious fish you've tasted, whether it be grilled in macadamia nut pesto or smothered in panang curry and coconut milk.
Kihei, Hawaii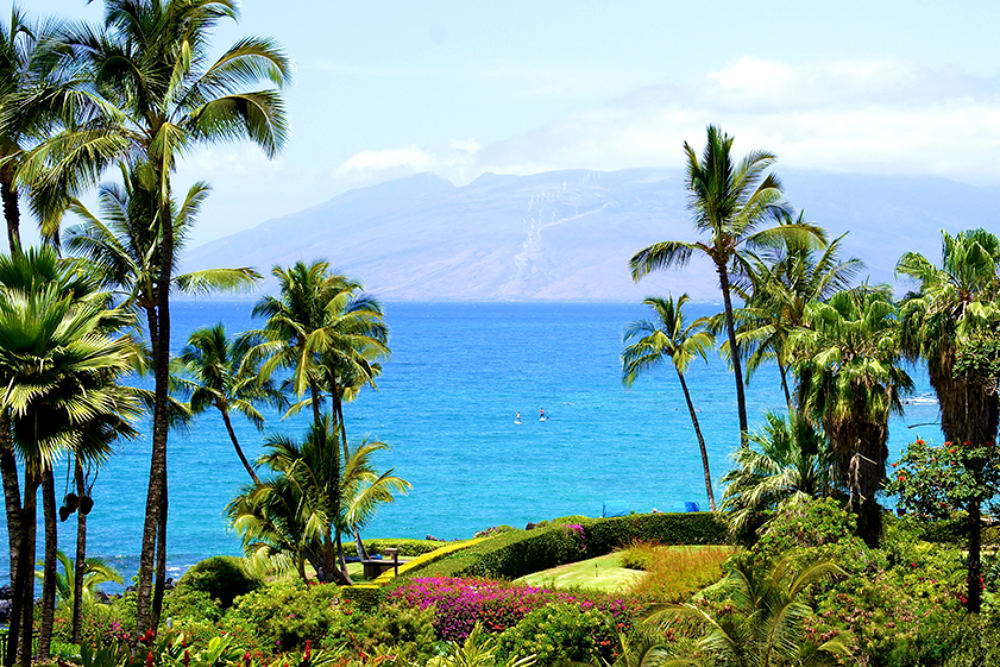 The left coast of Maui really knows how to work it; Kilhei sits in the geographic center between this list's #1 and #14 picks. It holds plenty of its own bragging rights, however, the highest of which is its desire to take care of precious resources. Don't think it's all work and no play, though. You can do your part to help preserve the land while having the time of your life on an excursion with Maui Eco Tours. Surf, SUP, snorkel, or explore during small, private tours that help keep harmful human impacts to a minimum.
Let your taste buds in on the action with a tasting tour at Maui Brewing Company. The brewery prides itself on locally sourced ingredients and a strong commitment to the community and the aina (land). Feel a beautiful connection to your surroundings when you check into the Kohea Kai Resort Maui; the aesthetics of island life inspired the decor.