Adirondack Mountains New York's hidden gem
The Adirondack Mountain Range is located in northeastern New York State. It is spread out over Clinton, Essex, Franklin, Fulton, Hamilton, Herkimer, Lewis, Saint Lawrence, Saratoga, Warren, and Washington counties.
Mountains: The 8,000 square miles of mountain peaks and summits in the Adirondacks are in no particular order. They are not connected like the Rockies. The Adirondack Mountains are actually a natural dome that has been eroded to make up over a hundred peaks.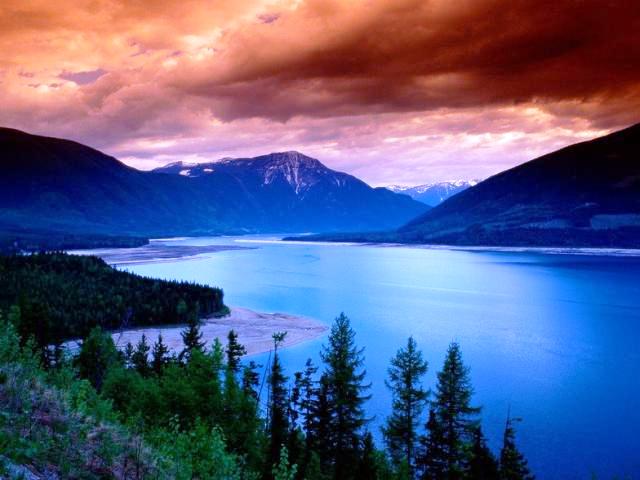 During the ice age, The Adirondacks were covered by the Laurentian G
They range in elevation from 1200 to 5000 feet plus. In the eastern part of the range, Mount Marcy is the highest peak at 5,344 feet high followed by Algonquin Peak at 5114 feet, Haystack; 4960 feet, Skylight at 4926 feet, Whiteface at 4867 at feet, Dix at 4857 feet and Giant at 4627 feet.
"The 46" as they are called are the 46 highest peaks and are sought after by avid mountain climbers. Two brothers, Robert and George Marshall climbed all 46 peaks between the years 1918 to 1923. This mountain range also is utilized as a drainage divide for the Great Lakes Basin and Hudson watershed.
lacier which helped to form over 2,300 lakes and ponds that still exist today. The rock that makes up the mountain range is almost a billion years old, but the uplift that formed the Adirondack dome is only 5 million years old and continues to rise and shift to the present day.
The Adirondack Mountains were given their name by Ebenezer Emmons who anglicized it from the Mohawk word, "Ratirontaks." Ratirontaks means "They eat trees" or "Bark Eater" in the Mohawk language. The Mohawks used it to describe their neighbors, the Algonquians in a negative way because of the way they ate bark and buds from trees. Both tribes hunted and crossed through the Adirondack Mountains but never settled there.
Categories: Abacos, Lake George, Lake Placid, New York, Saratoga, USA
Tags: Adirondack, Adirondack Mountain, Adirondack Park, Algonquin Peak, Bike tours, Ebenezer Emmons, Family vacations, Golf, Golf Vacation, Great Lakes Basin, Hiking, New York, sightseeing, Ski Vacation, St. Regis Lakes, White water rafting