Exploring the culinary side of Big Sur
The most beautiful stretches of the California coastline lie between San Francisco and Los Angeles. Here, precipitous cliffs look out over the Pacific. One particularly magnificent stretch is an area known as Big Sur.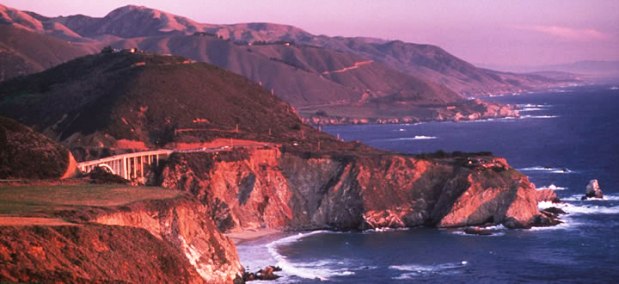 Many visitors drive through Big Sur on their way up or down the coast, stopping at turn-offs along Highway 1 to snap pictures. But those in the know come to stay for a few nights and soak up the spiritual beauty of this land. They also make sure to have a meal in area restaurants where locally sourced, sustainable, and seasonal food is the norm.
I can say from experience that dining atop the towering cliffs of Big Sur is about as romantic as it gets. Next time you visit the region, be sure to consider these three top foodie attractions.
Play online slots at Euro Palace
With a focus on locally sourced and organic food, Chef John Cox wows with his innovative creations at Sierra Mar. The menu changes seasonally, and can include freshly caught local seafood, veggies grown in the ranch's garden, and wines from the place's award-winning cellar. All of these goodies are served in a dinning room lined with floor-to-ceiling windows. Whether you come for lunch or brunch, or you dine at sunset, the view is stunning.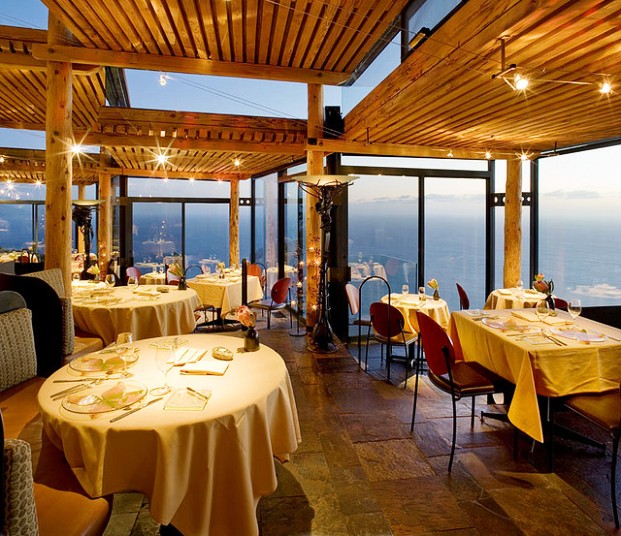 Some of the goodness I've sampled in Big Sur
For my birthday earlier in 2015, I indulged in the dinner tasting menu, dubbed the "Taste of Big Sur." The goal of the meal was to provide a culinary tour of the region right from the dinner table. Chefs succeeded; each dish that arrived was a refined work of art in presentation, flavor, and surprising ingredients.
The amuse-bouche of deep-fried sea cucumber, cucumber and duck fat set the tone, declaring that this was not going to be a regular meal. Next came local purple sea urchin custard. After that: A delightful vegetable dish of sunchoke. Later in the meal, servers brought over venison carpaccio, black mussels with harissa and sea vegetables, local rock fish, and a quail dish. As unique and adventurous as this all sounds, it was delicious, too.
The Restaurant at Ventana Inn
Just across the road from The Post Ranch is Ventana Inn, another breathtaking property with a great restaurant. The wooden interior of this elegant space brings a woodsy vibe, with views of trees, cliffs, and the Pacific Ocean below.
The newest menu features American food with a veggie-celebrating, California spin. Produce and products are from local farms and sea. The unctuous lamb pappardelle or California black cod dishes can follow starters of grilled octopus or quail tempura. The menu also stars a Brussels sprouts salad and a starter of baby kale and baby beets with goat cheese. Also, the passionfruit semifreddo and the sweet cinnamon donuts for dessert put a big smile on my face.
Viewfinder Tip: Make Big Sur meal reservations in advance to guarantee your spot.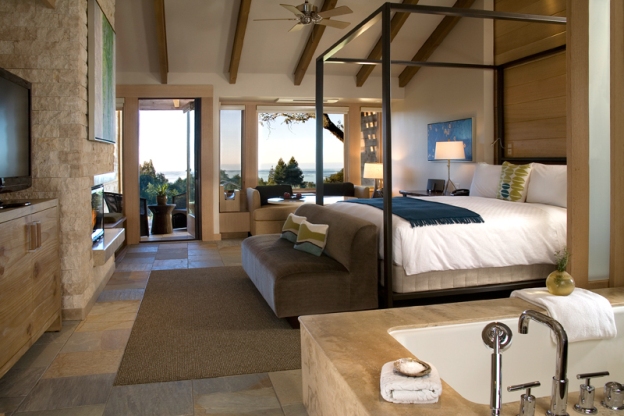 Big Sur Roadhouse
Big Sur Roadhouse is a little less expensive than the other two eateries on my list, and the atmosphere is slightly more casual. Open from 7:30 a.m. to 9 p.m., the restaurant is ideal to accommodate those passing through town any time of day.
The ambiance here is very Big Sur; incorporating materials such as natural woods and wrought iron. The result of these design elements is a rustic yet modern-style decor. What's more, modernist paintings by local artists adorn the walls, and windows look out upon redwoods.
Menu items at Big Sur Roadhouse feature a variety of locally sourced and seasonal produce and products. For lunch, the roast beef and roasted lamb sandwiches are big hits. For dinner, seafood stew, homemade pasta, and duck breast with root vegetables comprise some of the mains. My favorite meal at this restaurant was breakfast; nothing fancy, but American staples done well. When ingredients are fresh, everything tastes better.
Play online slots at Euro Palace